September 3, 2021 · 1 min read
Battles in September 2021 will take place in the Executioner Kitchen Arena.
update
season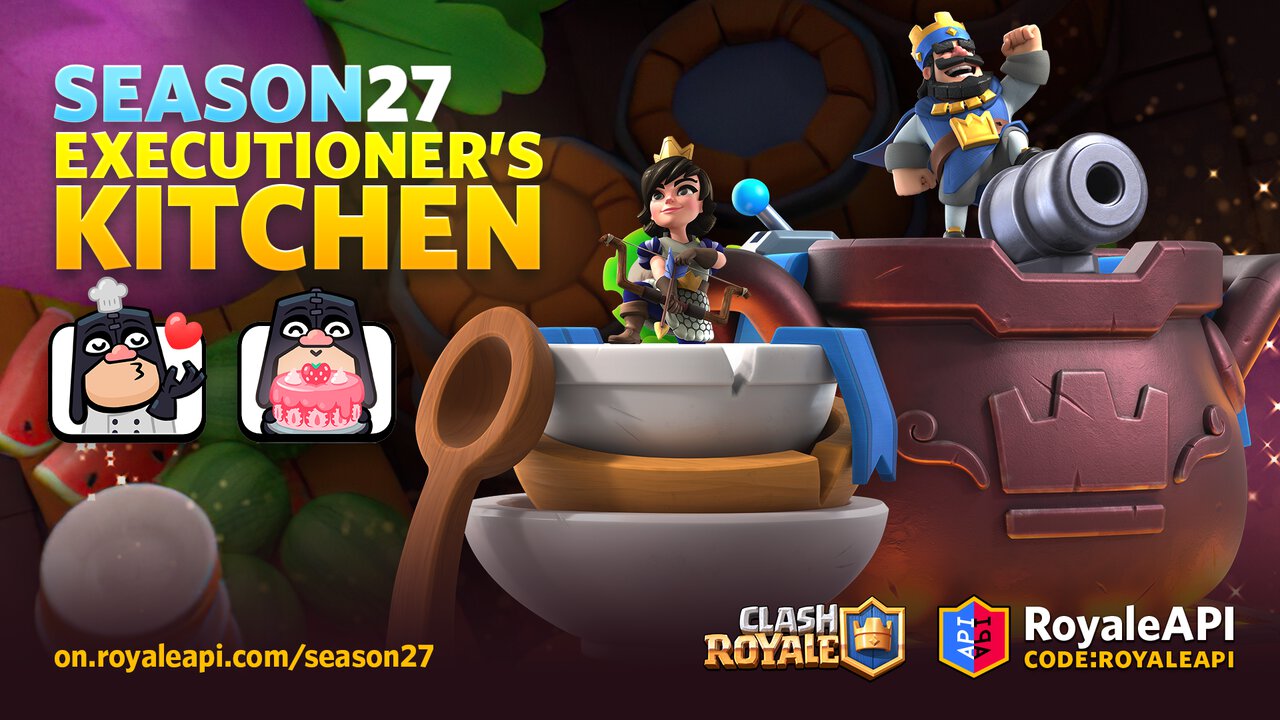 We'll be getting a brand new arena in Season 27 — Executioner's Kitchen! As the star of the season, Executioner will be the boosted cards, and a brand new set of Executioner emotes will come with the season.
Clash Royale Season 27 starts on Monday, September 6, 2021.
Media Usage: If you wish to use images in this blog post, you must meet all the conditions in our Media Usage Guidelines.
Related Content:
Season 27 Executioner's Kitchen
Table of Contents
Video Preview
Check out our video covering all the seasonal content!
Tower Skins

| | |
| --- | --- |
| | Kitchen tower skin set. Pass Royale at Tier 10. |
| | Kitchen Pot King Tower. |
| | Kitchen Dishes Princess Tower. |
Emotes
| | |
| --- | --- |
| | Executioner: Chef's Kiss. Pass Royale at Tier 20. |
| | Executioner: Fruit Cake. Shop. |
Free Magic Item
| | |
| --- | --- |
| | A Rare Book of Cards will be available at Tier 35 on the free track of Pass Royale. |
Executioner's Kitchen Arena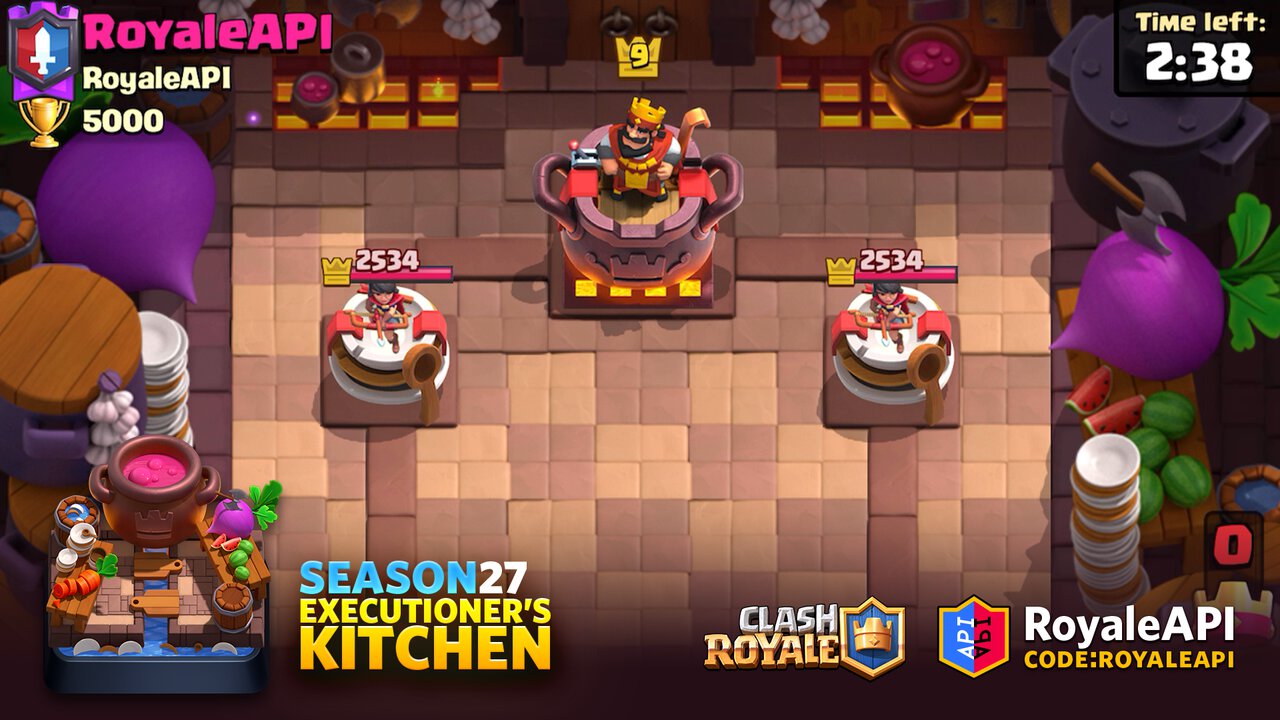 Boosted Cards
| | |
| --- | --- |
| | Executioner |
Challenges and Global Tournaments
Challenges
Executioner Draft
Mega Touchdown
Triple Draft
Sudden Death
Global Tournaments
Related Content
Season 27 Executioner's Kitchen
Use our code RoyaleAPI to keep our site running 🥰
Discuss
update
season