Find war decks easily for Clash Royale Clan Wars 2, a new feature built into the player profile on RoyaleAPI.
site
new feature

Introducing Deck Search Helper — a small utility built into the player profile to help you find war decks for Clan Wars 2!
How it works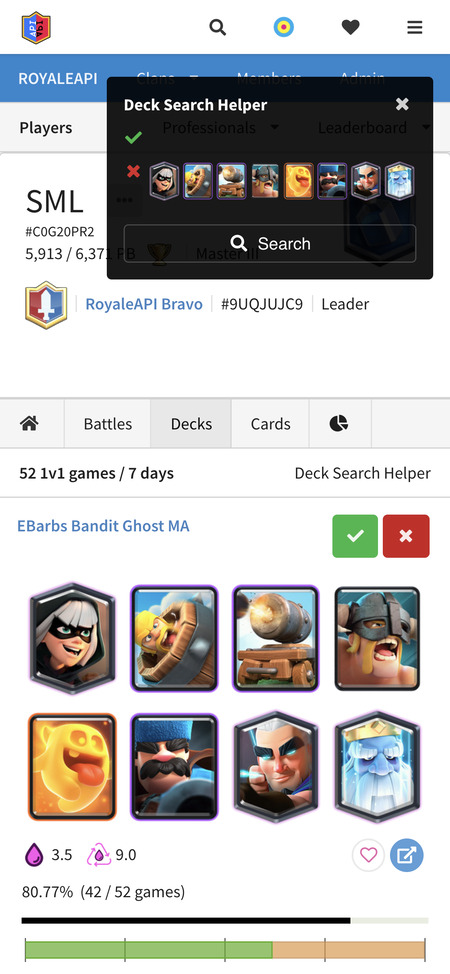 Finding War Decks for Clan Wars2 can be challenging for most players, because all 4 war decks must not contain the same card. Usually, players have one or more decks that they want to play already, but manually entering cards with the card exclusion filter in our Deck Search can be time-consuming.

That's why we have added a small utility called "Deck Search Helper" directly accessible on Player Decks, which is the section where all of your decks are listed. This feature brings up a small overlay on the UI (user interface) and allows you to include / exclude cards from the decks that you play.

The utility is intelligent and will make sure that whatever you have included will not be in the exclusion list and vice versa. If there are conflicts, it will use your last action as the decider.

Try it out on your player profile and let us know what you think!
Feedback
What do you think of this feature? Let us know on Reddit or Twitter.
Do you have an idea for our site? Submit a feature suggestions to us on our Discuss forum
Discuss
site
new feature