Our esports portals for competitive leagues have always had the ability to display card stats and deck stats. But they were [...]
update
new feature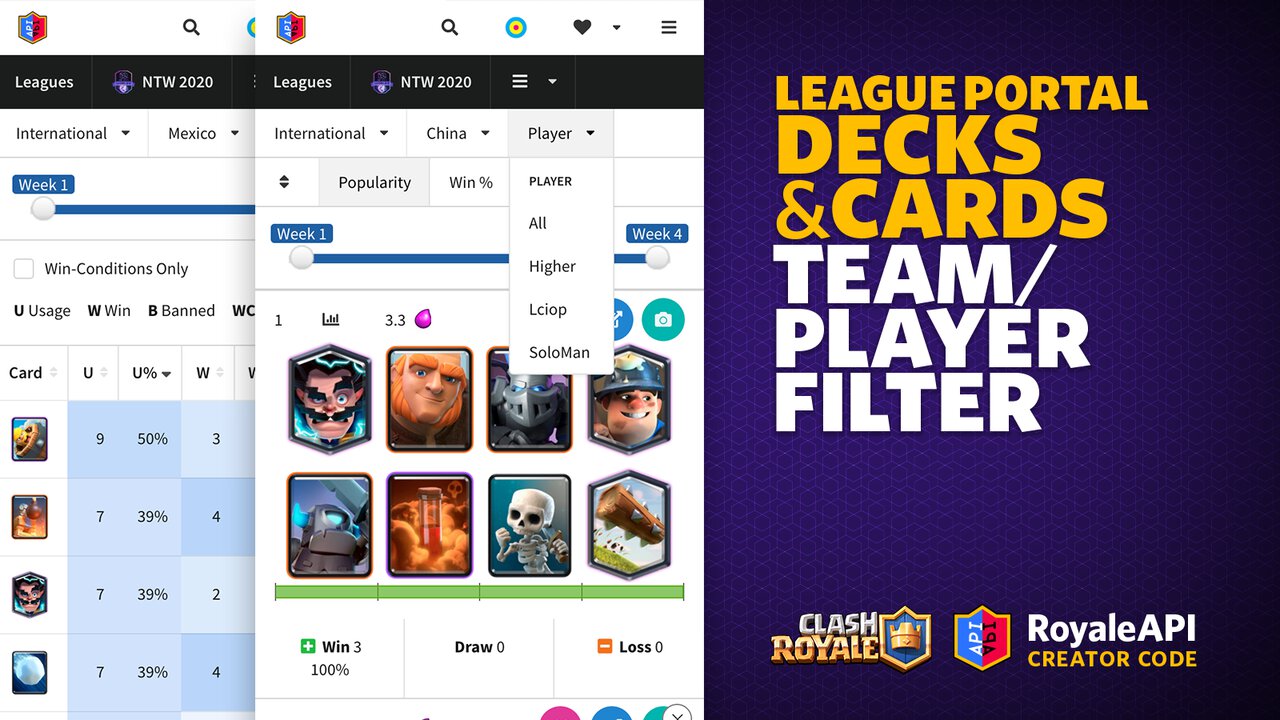 Our esports portals for competitive leagues have always had the ability to display card stats and deck stats. But they were implemented on a global level — which is good for getting an understanding of the meta within the league, but did not offer analysts an in-depth look at teams and players. Starting from today, you will be able to do just that!
We have added filters for teams and players on the card stats and deck stats sections for all of our esports league portals. Whether you are analyzing for your own team or researching your upcoming opponents, you can use these filters to help you gain a better understanding of your own team and potentially exploit weaknesses of your opponents!
Recently, we have also added the ability to filter by weeks (or a range of weeks) in the form of a week range slider. This was added so that you can analyze the changing meta more reliably — something that would not be possible if every game was included in the stats calculation. This time filter should be especially useful if balance changes happened while the leagues are ongoing.
Check this out in action on the No Tilt Worlds portal:
If you have any feedback about this feature or would like to suggest some enhancements for our esports portals, please leave a comment on Reddit. We love hearing from our users!
Discuss
update
new feature