January 30, 2021 · 2 min read
Emotes, tower skins, music themed for the Chinese Lunar New Year.
update
season
Season 20: The Forbidden Palace
Clash Royale is celebrating Lunar New Year in Season 20 and everything is themed around the Forbidden City in China. 2021 is the Year of the Ox (from February 12) and that's why there are statues of the Ox in the arena.
We are very excited about this new season. The quality of the seasonal content is one of the best we have seen recently. If you were unsure about getting the season pass previously, this is the season to get it!
Season 20 starts on Monday, February 1, 2021.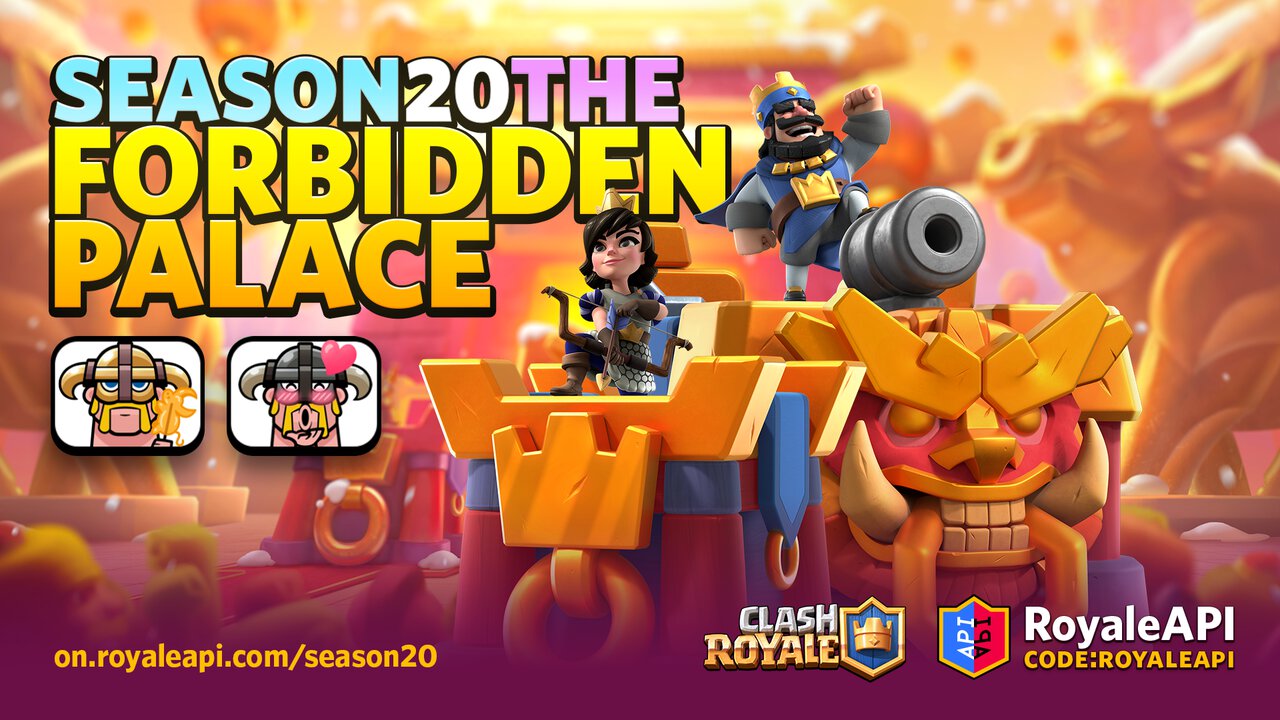 Tap to enter our code RoyaleAPI automatically so you won't forget on Monday!
Tower Skins & Emotes
Forbidden Palace tower skin. Pass Royale at Tier 10.
Elite Barbarian Candy. Shop.
Elite Barbarian: Kiss. Pass Royale.
Two previously released emotes will now be available in the shop.
Lava Hound: Pups.
Dark Prince: Cry.
Emotes, Tower Skin, Arena and Soundtrack in Action
The Forbidden Palace arena comes with its own unique and epic soundtrack that's themed for the Lunar New Year. Check out the emotes, tower skin, arena and the soundtrack in action in the video below:
Tap to enter our code RoyaleAPI automatically so you won't forget on Monday!
Arena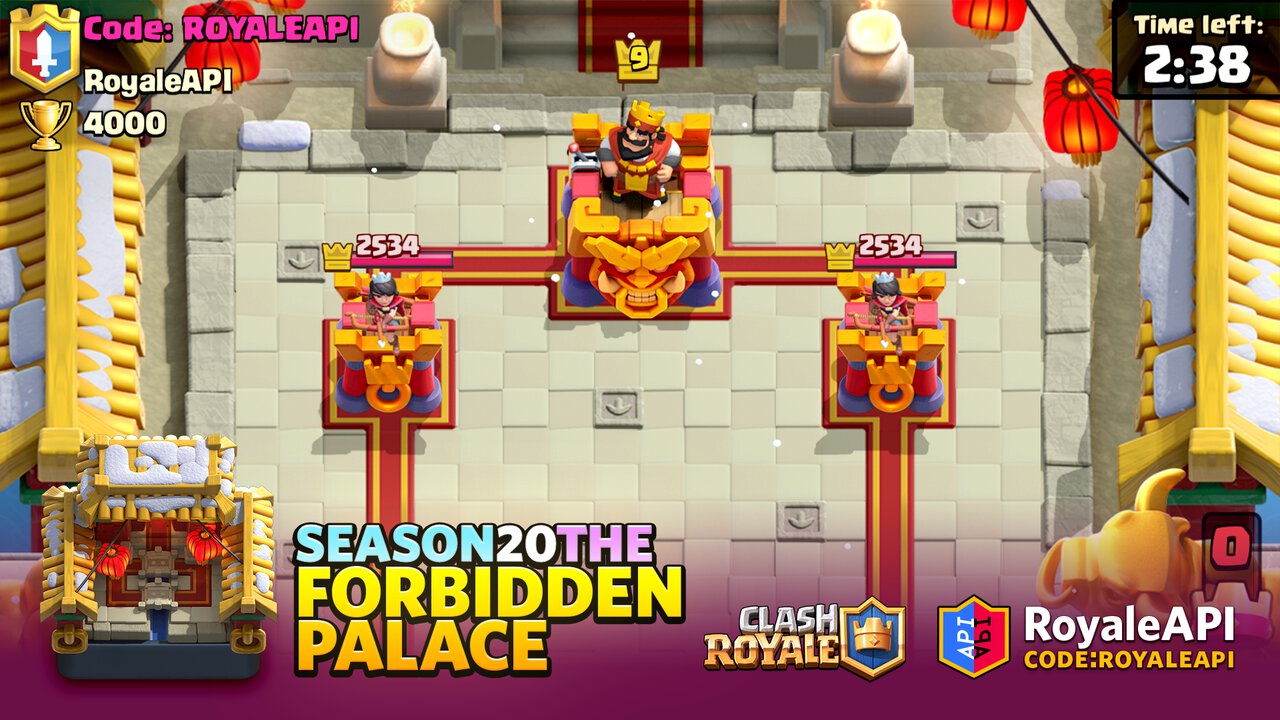 Boosted Cards
Prince
Princess
Season Trophy Reset: 50% to 25%
As mentioned in the official post about Ladder Trophy Change Revert, the Trophy reset will be 25% instead of 50% when Season 20 starts.
This means that you will start the Season with higher trophies than you usually do, and will potentially get more rewards from the Trophy Road.
Feedback
What do you think about the content for this season? Tell us on RoyaleAPI Discuss!
Discuss
update
season