We are looking for passionate translators to help us reach a larger international audience! This role is unpaid and on a volunteering [...]
support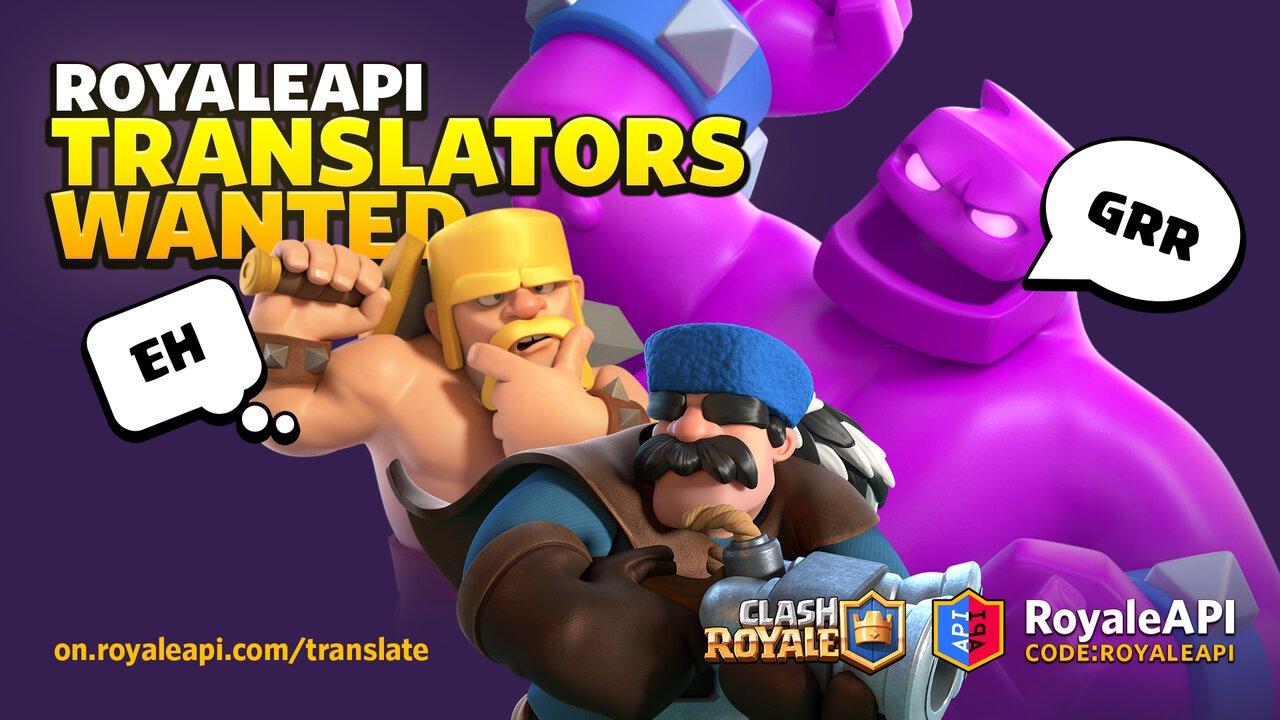 We are looking for passionate translators to help us reach a larger international audience! This role is unpaid and on a volunteering basis only, but we will thank your generous contribution on our About Us page, together with a special label on your player profile.
To qualify, you must meet these requirements:
Fluent in English.
Fluent in the language you are translating to.
Familiar with Clash Royale, and the terms and concepts used in the game.
Have a Discord account. (Register here, it's free)
Have an email address.
If this describes you, please apply here!
You will be notified if you have been selected on our Discord server at https://discord.royaleapi.com. We also coordinate our translation efforts on Discord, so being on the server is a must. If you are not on our Discord server already, please join after you have submitted the application form.
Discuss
support