How do Champions cycle after the November 1 update? Find out by understanding advanced Deck Cycle mechanics.
strategy
feature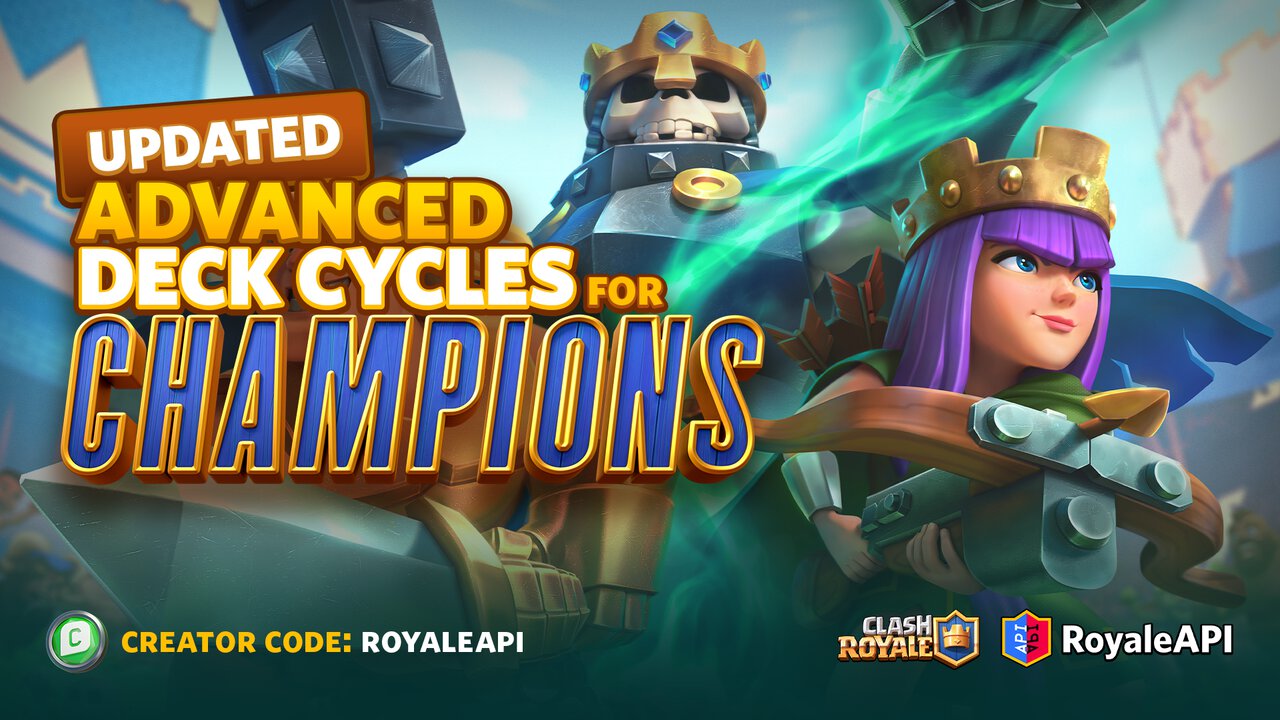 Champions were introduced a week ago into the game, and they've had an impact not only in the meta, but in Clash Royale as a whole due to to their new mechanics. 
As we explained last Friday, Champions don't fit into deck cycles as other cards. Their behavior was predictable, but arguably too complex. It required players to keep track of not only their basic Draw Pile, but also a Discard Pile. Without that you'd lose track of when your opponent has their Champion in their hand, or when it will return to yours.
For players who were used to 4-card cycles, this behavior felt erratic and strange, so Supercell recently made a slight change to appease these concerns (on 2021-11-01, via a maintenance break).
As Max detailed recently on Twitter, "Champions will now get back in your hand after playing 3 cards". This means that although Champions will still have unusual cycle behavior, they should now return to your hand in a more consistent and predictable way.
After a Champion dies in the arena, it won't be added to the Draw Pile as the rest of the cards. Instead, it will start a cycle cooldown of 2 cards. For every card that you draw, this cooldown is reduced. When the cooldown reaches 0 the Champion becomes your next card. So as Max summarized, after a Champion dies, you'll need to draw 3 cards to have it back in your hand. 
We have made this animation to help you visualize how it works:
The main conclusion to draw from this change is that Champions will still move in your card cycle, but their position will now only depend on the moment in which they died in the arena. 
What doesn't change? Champions will still be left out of the card cycle while they are alive. So their key property of shortening the shortest cycle to 3 cards still applies.
Let us know what you think! Do you now find it easier to keep track of Champions in deck rotations? Have you discovered more ways to take advantage of these mechanics? 
Acknowledgements
We'd like to thank Jussi and Pavel from Supercell for providing assistance to some of the technical details published in this guide. 🥰
Discuss
strategy
feature