Join / Leave Log Is your clan chat so busy that you can't keep track of who has recently joined and left your clan? Introducing Join / [...]
site
new feature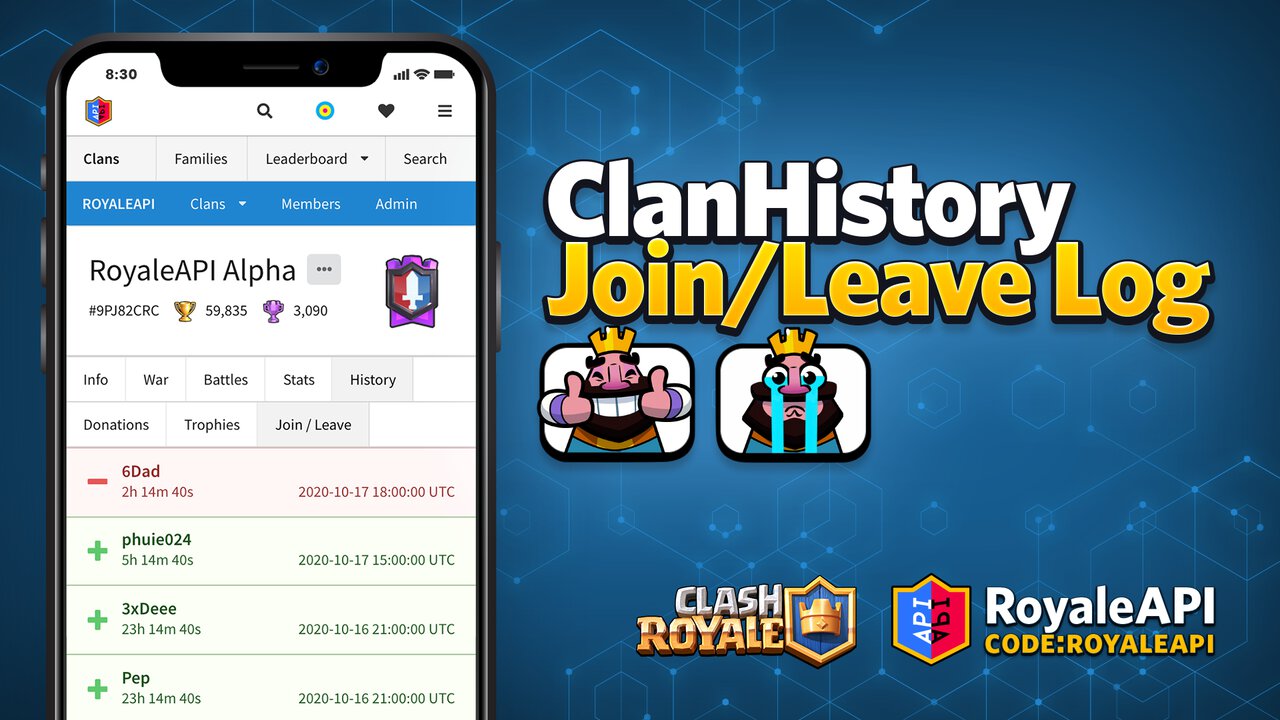 Join / Leave Log
Is your clan chat so busy that you can't keep track of who has recently joined and left your clan? Introducing Join / Leave Log — a new feature for clans who have enabled Clan History!
This new feature allows you to see every member joins and leaves in the last 7 days.
Tapping on the the join / leave event leads you to the member profile, and makes it easy for you to locate the members who have left.
Sample use cases:

A member has left to play in a league but you need them to come back to finish war battles.
You administer an esports league and want to know if a player has joined/left the league clan at a specific time.
See It In Action
Check out the Join / Leave Log and other features of Clan History in one of our clans:
How to Enable Clan History
Clan History is not enabled by default. Add the text code: RoyaleAPI in your clan description and we will start tracking your clan.
It is not possible to get history about your clan before you have enabled it.
Once you have enabled clan history, data will be collected automatically and you should see results in 4 hours.
Make sure that you have spelled the URL correctly. It is not case-sensitive, but 95% of the time clans didn't get history activated because of misspelling.
Your clan is setup correctly if you don't see the "how to enable clan history" info panel when you visit the Clan History page.
Other Features
Besides Join / Leave Log, Clan History enables you to track member progress and activity over time.
Trophy / Donation Activity
Detect member inactivity by noting if their trophies (orange bar) or donations (blue bar) haven't changed within the selected time frame in the clan info view.
Timestamps of recently joined members. This is generally used in conjunction with the inactivity indicators, as new members won't have as many available data points as old members.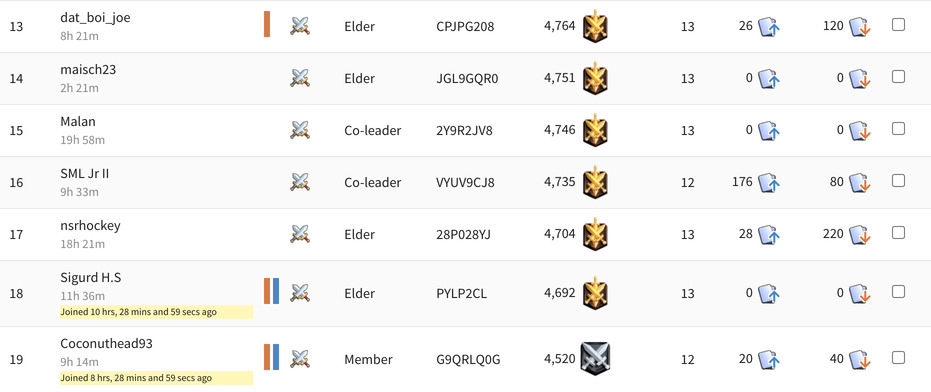 Donation History
Get a detailed week-by-week breakdown of card donations of each of your members.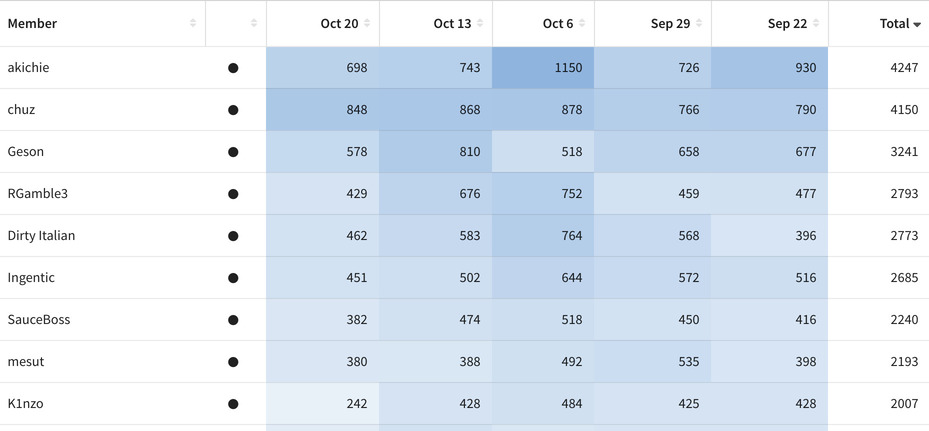 Trophy History
See the trophy progress of each of your members.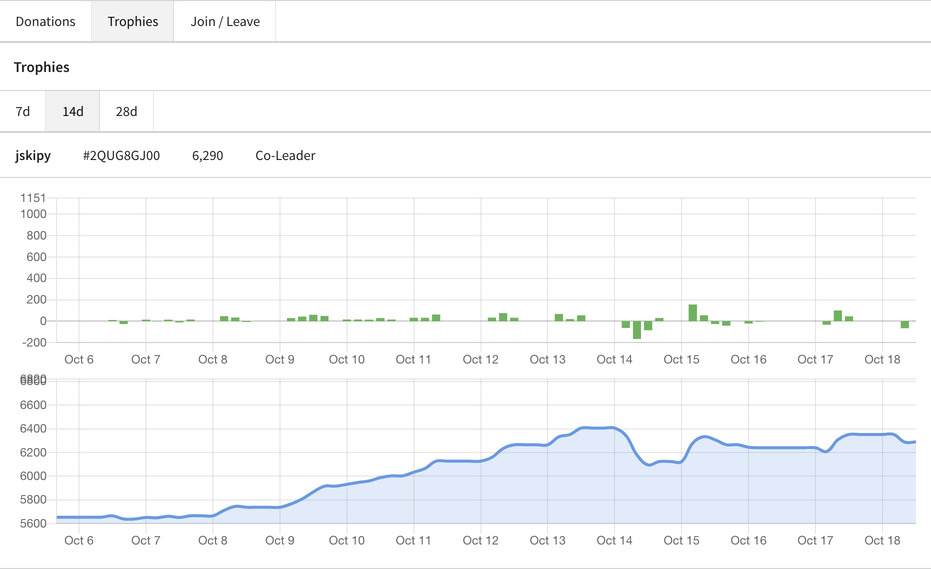 Notes
We log clan activity every 2 hours, so the timestamps of the join / leave events are approximate.
More granular level is not possible because of the sheer amount of clans that we are actively tracking.
If a member joins and leaves quickly within the 2-hour interval, it may not show up in the logs.
Feedback
What do you think about this feature? If you have suggestions or feature ideas, leave us a comment on Reddit!
Discuss
site
new feature