Introducing our new blog series! Going forward you will be hearing about all of our new features and updates here first! We will still [...]
site
new feature
Introducing our new blog series!
Going forward you will be hearing about all of our new features and updates here first! We will still be tweeting any changes but this method gives us more flexibility to touch on the points we want to focus on.
With that said, we are excited to tell you about two new features that we already have gone live with.
Counter Decks
The first feature is the Counter Decks feature.
Do you get sick of getting beat by that pesky PEKKA, Miner, Hut, Zappies deck? No worries, we got you covered. Our newest features gives you the deck with the highest loss percentage against the respective deck (in this case Lavaloon is the premier choice to beat the PEKKA miner hut deck). This feature is available on ALL deck pages, so when you click on a deck you want to view, it will automatically load with the counter decks.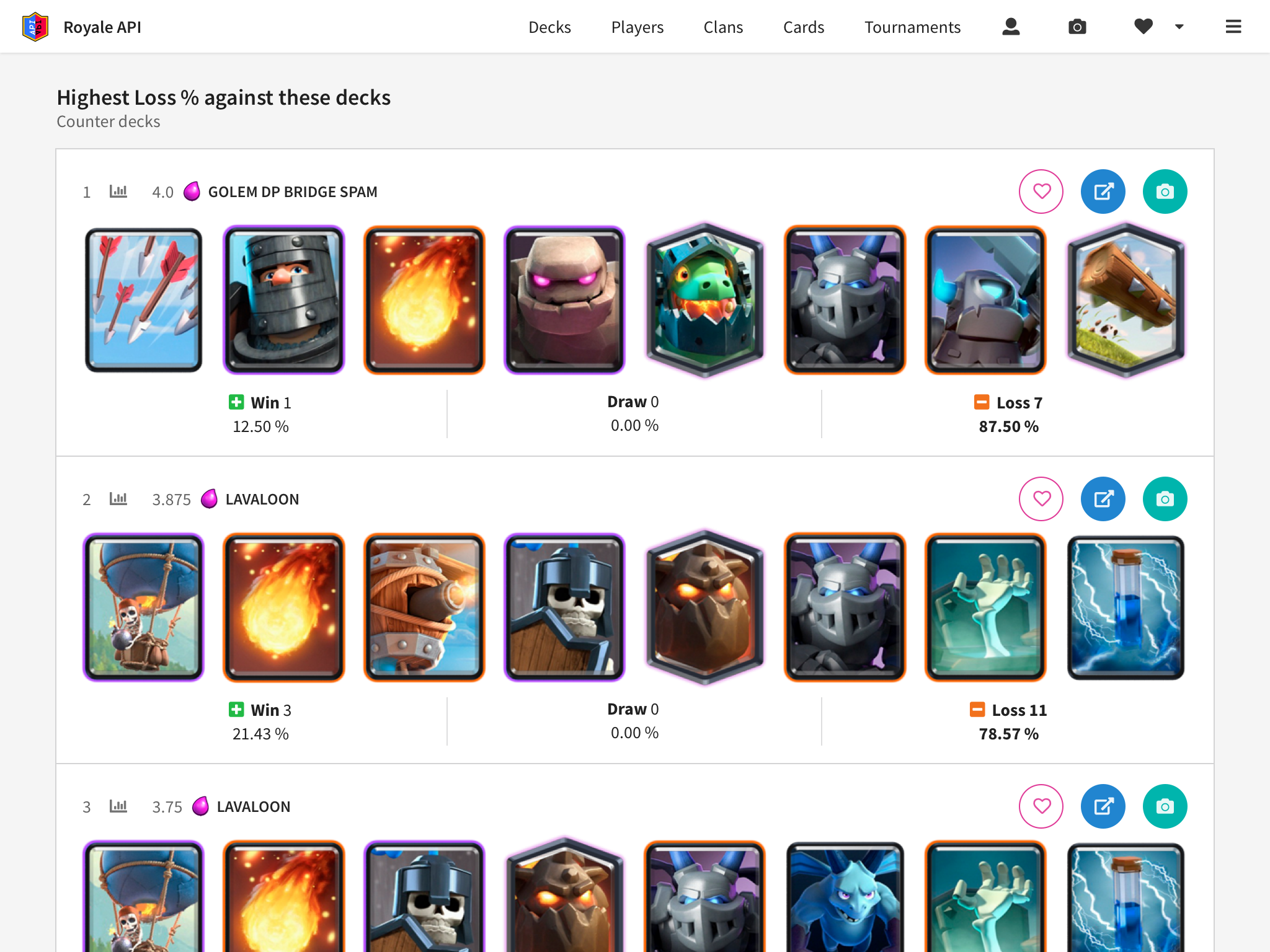 Grand Challenge Portal
Our second feature is the highly anticipated Grand Challenge Portal.
It's basically all the tools that a Grand Challenge player needs, fully loaded with the ability to filter between:
Most Popular Decks/ Decks with Highest Win % / Decks with highest win counts
Card stats (usage/win %) within GCs
And one of our most popular features, the GC Leaderboard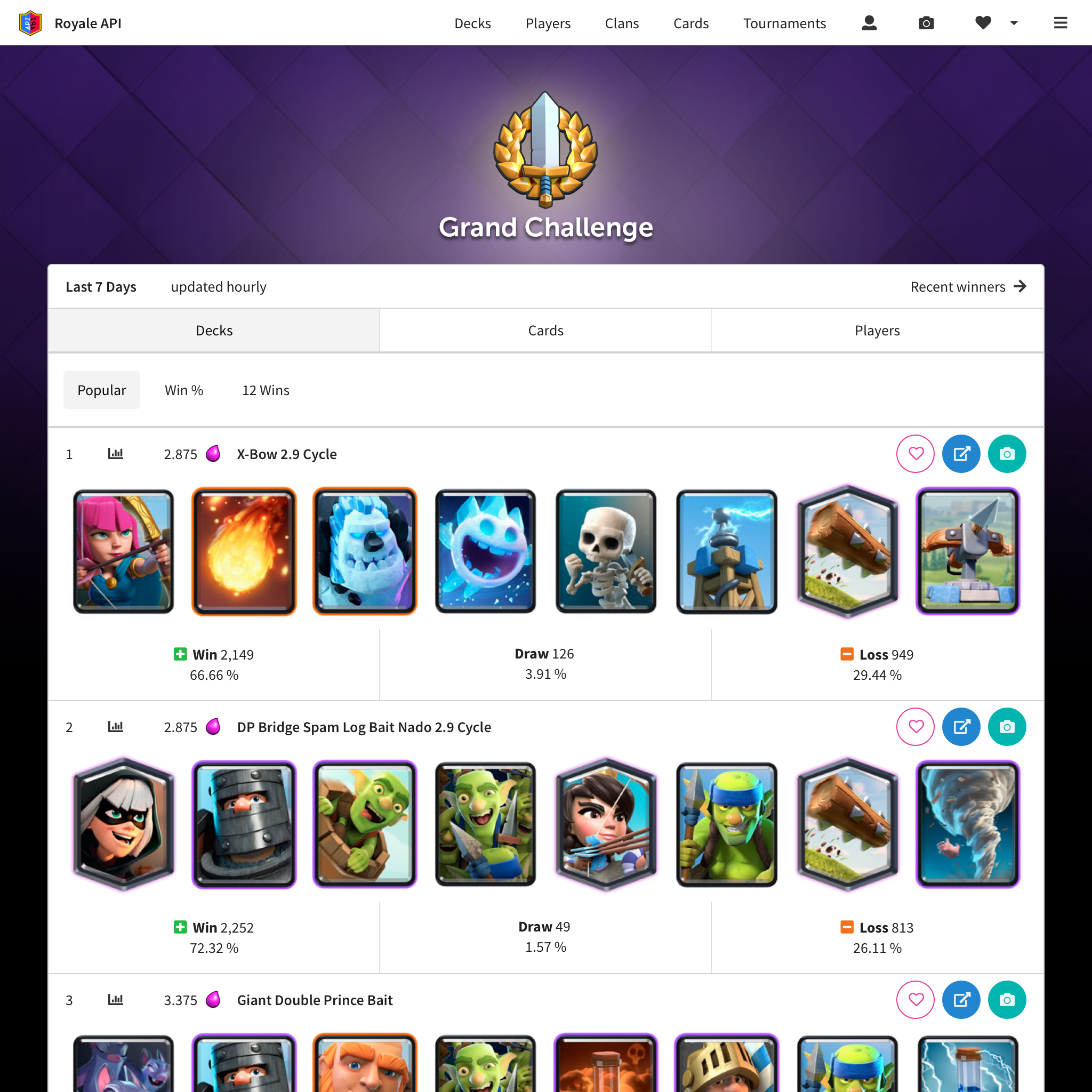 Check back soon for more news and updates!
Discuss
site
new feature