The top 3 players of each win-condition are recognized for their year-long performances.
esports
crl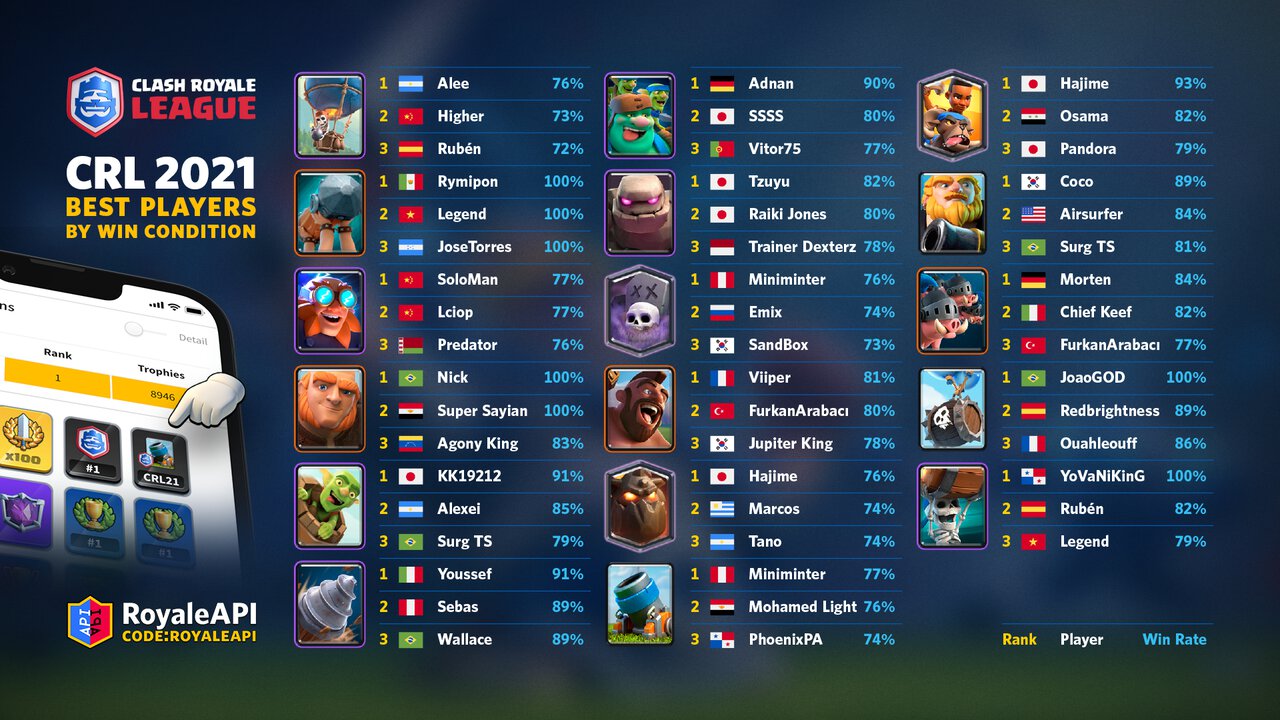 The regular season of CRL 2021 finished last month after more than 2,000 players competed for points, money and glory.
This main stage lasted 8 long months, and many players shined at different moments, as metas evolved and balance changes stirred things around. Very few could remain consistent across the full year. While they tried their best, our team at RoyaleAPI tracked all of their results and deck choices.
Based on the thousands of battles gathered we've found the players who had the best performance with each Win Condition. These card experts can be considered some of the best players with their archetype, so make sure you follow them to learn from their gameplay and keep up with deck evolutions.
Table of Contents
Balloon
Battle Ram
Electro Giant
Giant
Goblin Barrel
Goblin Drill
Goblin Giant
Golem
Graveyard
Hog Rider
Lava Hound
Mortar
Ram Rider
Royal Giant
Royal Hogs
Skeleton Barrel
Wall Breakers
There are 3 Win Conditions that haven't been included in this list due to their low usage in the competition. They are:
Elixir Golem
Three Musketeers
X-bow
Discuss
esports
crl