The new season of CRL East starts the 4th of April, it's just a few days away! We now have many more details of this season, which has [...]
esports
crl
The new season of CRL East starts the 4th of April, it's just a few days away!
We now have many more details of this season, which has faced several complications due to the global situation caused by COVID-19.
As we announced in our previous post, CRL East is a new region for the Clash Royale League. It unifies the regions of Asia and China into one single event, with just 8 teams. These two regions used to have 20 teams in total, so this change has left many behind, but has condensed the talent into some of the strongest teams in the history of Clash Royale.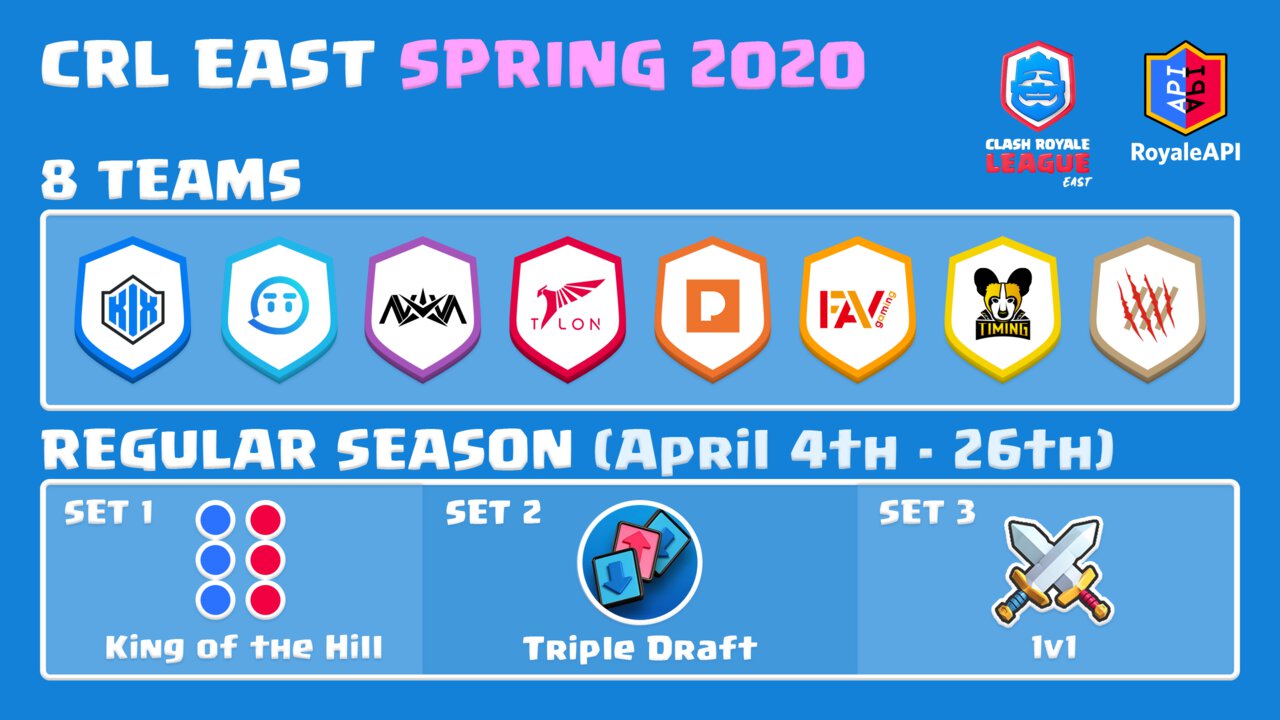 Regular Season
CRL East starts the Regular Season on April 4th. The first stage of the competition is a round-robin in which the 8 teams will face each other just once. These matches will be played on Saturdays and Sundays, with 3 encounters per day.
CRL East will kick of this Saturday with W.EDGM against FAV Gaming. Both of these teams reached the World Finals of 2019, and have strengthened their rosters since then, so surely a must watch match.
The full schedule is available here.
Playoffs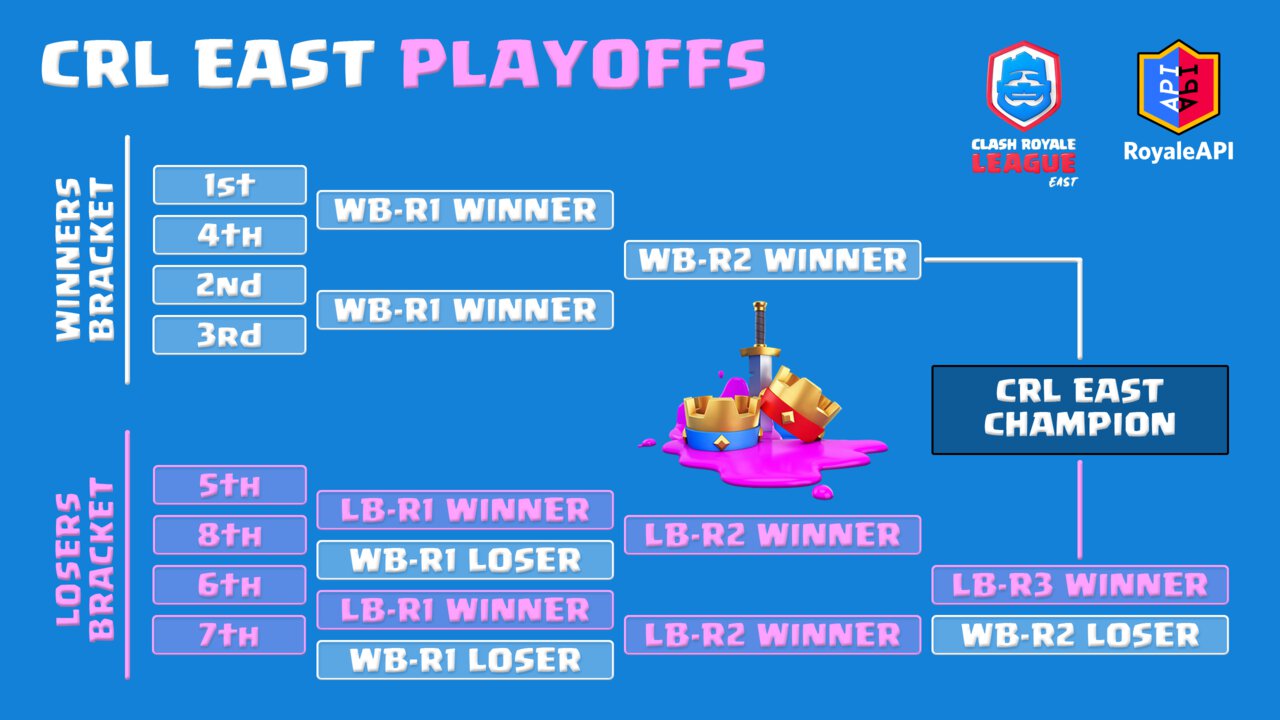 All 8 teams will advance to the Playoffs stage, so the Regular Season is only used to decide the seeding for this final bracket. Despite this, due to the bracket structure that was chosen, seeding plays a key role.
The bracket is a hybrid of double-elimination and single-elimination. Top4 teams of the Regular Season access the double elimination bracket in a usual way, but the 5th-8th teams are placed directly in the losers bracket, which takes away that "extra life" for which double-elimination brackets are known for.
Playoffs are scheduled to start on May 9th and the Finals will be played on May 23rd.
Format
As announced in advance, this first season of CRL East will be played online due to the travel restrictions that have been placed around the world. Despite this, the three Chinese teams (Nova Esports, TTG and W.EDGM) will be playing offline in the production facility, as it is located in Shanghai (China). The other five teams will play online.
Regular Season matches will have 3 sets:
King of thr Hill (KotH)
Triple Draft
1v1
Playoffs matches will be longer, with up to 5 sets:
King of the Hill (KotH)
Triple Draft
1v1
1v1
1v1
None of the sets allows cards to be banned. Unlike in 2019, the 2v2 set won't be part of this new season of CRL, which has been called "Special Season" in reference to these changes.
Streaming Platforms
For CRL East, 4 languages have been chosen to broadcast the event, mostly maintaining the options of CRL East and CRL China. These are:
English
Chinese
Korean
Japanese
Research for this article is partiallly based on article published on CRLCN with permission.
Discuss
esports
crl