Watch the TV Royale episode or skip to the notes. See also part 1 of the December update New Global Tournaments All new reward system. [...]
update
Watch the TV Royale episode or skip to the notes. See also part 1 of the December update
New Global Tournaments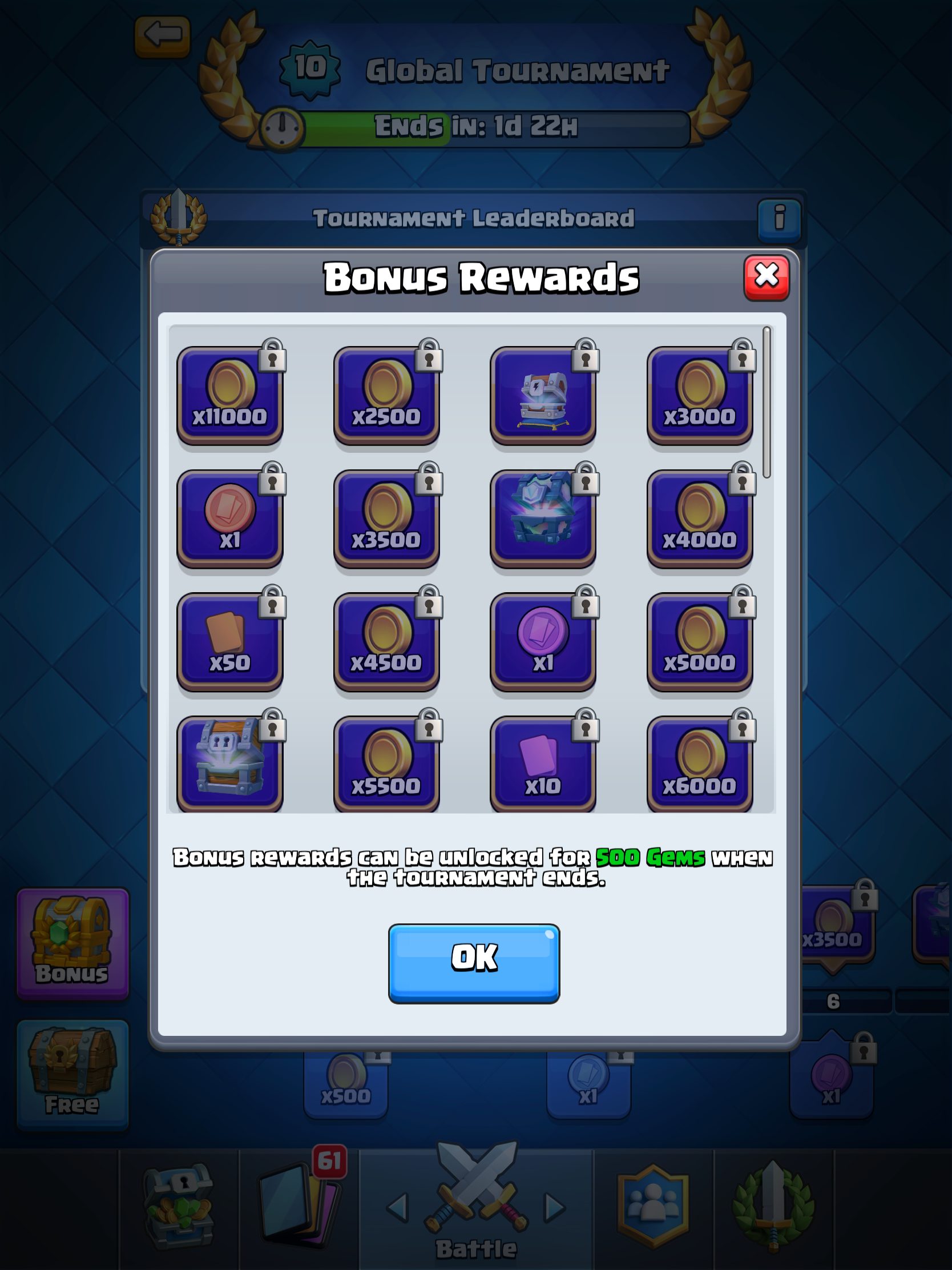 All new reward system.
Win more tournament games, unlock more rewards.
When you win games, you advance up the reward track.
When the tournament is over, you can unlock rewards for gems.
Bonus reward claim price is 500 gems (even the first reward you get is well above the gem value)
Top players in the tournament gets exclusive rewards unlockable only from this tournament system.
Top 10 on the global leaderboard will get an additional 100K gold for free
4 losses and you are out
Entry prices will vary wildy from event to event.
Infinite wins — there is no set cap on how far you can go.
You can spectate players who are on the leaderboard!
They are always hosted by Supercell.
The first Global Tournament will happen when the update has arrived.
Rewards seen in TV Royale are placeholders.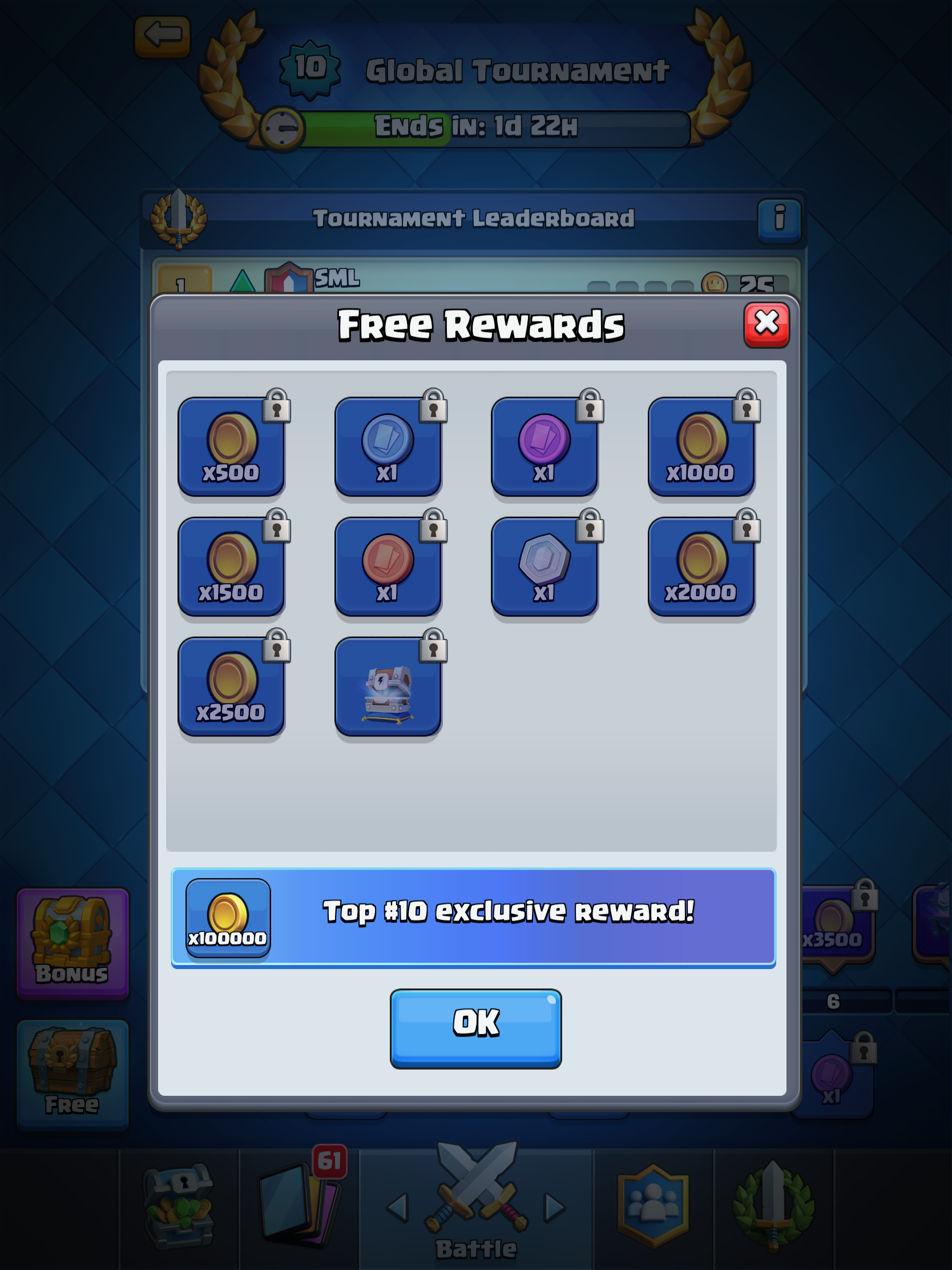 It's a bit like challenges with a global leaderboard that also gets you rewards.
Private Tournaments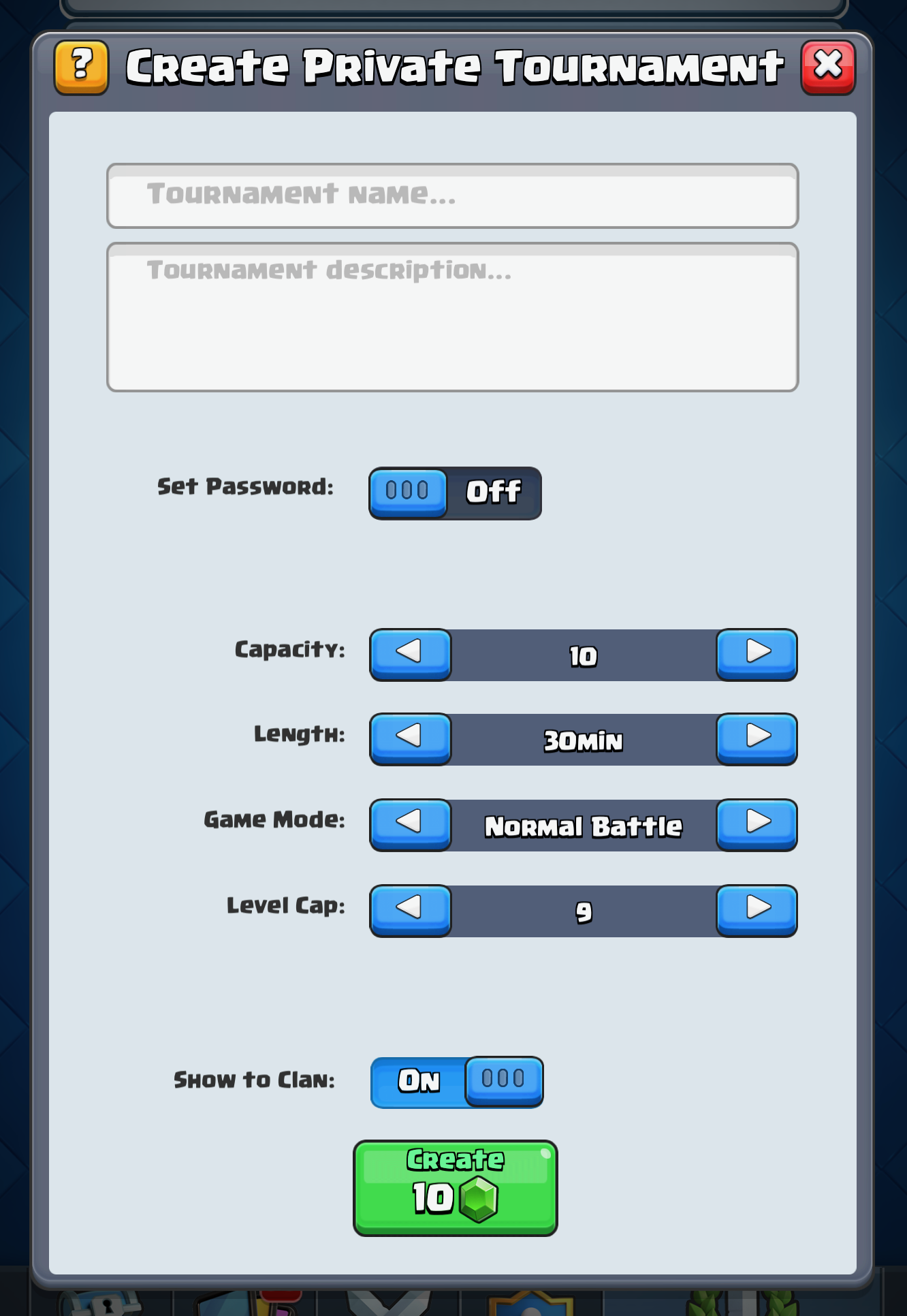 Tournaments will now be called Private Tournaments.
All of them will cost 10 gems to create and have no prizes.
When creating one, you can choose from any game mode and set a King Level / card level cap.
Capacity: 10, 50, 100, 200, 500, 1000
Length: 30min, 1h, 2h, 3h, 4h, 1d
Game Mode:

Normal Battle
Double Elixir Battle
Draft Battle
Sudden Death Battle
Triple Elixir Battle
Rage Battle
Mirror Battle
Classic Decks Battle
Ramp Up Battle
Double Elixir Draft

Level Cap: 9, 10, 11, 12, 13
Will not support 2v2 modes, but it is something planned for the future.
Improvements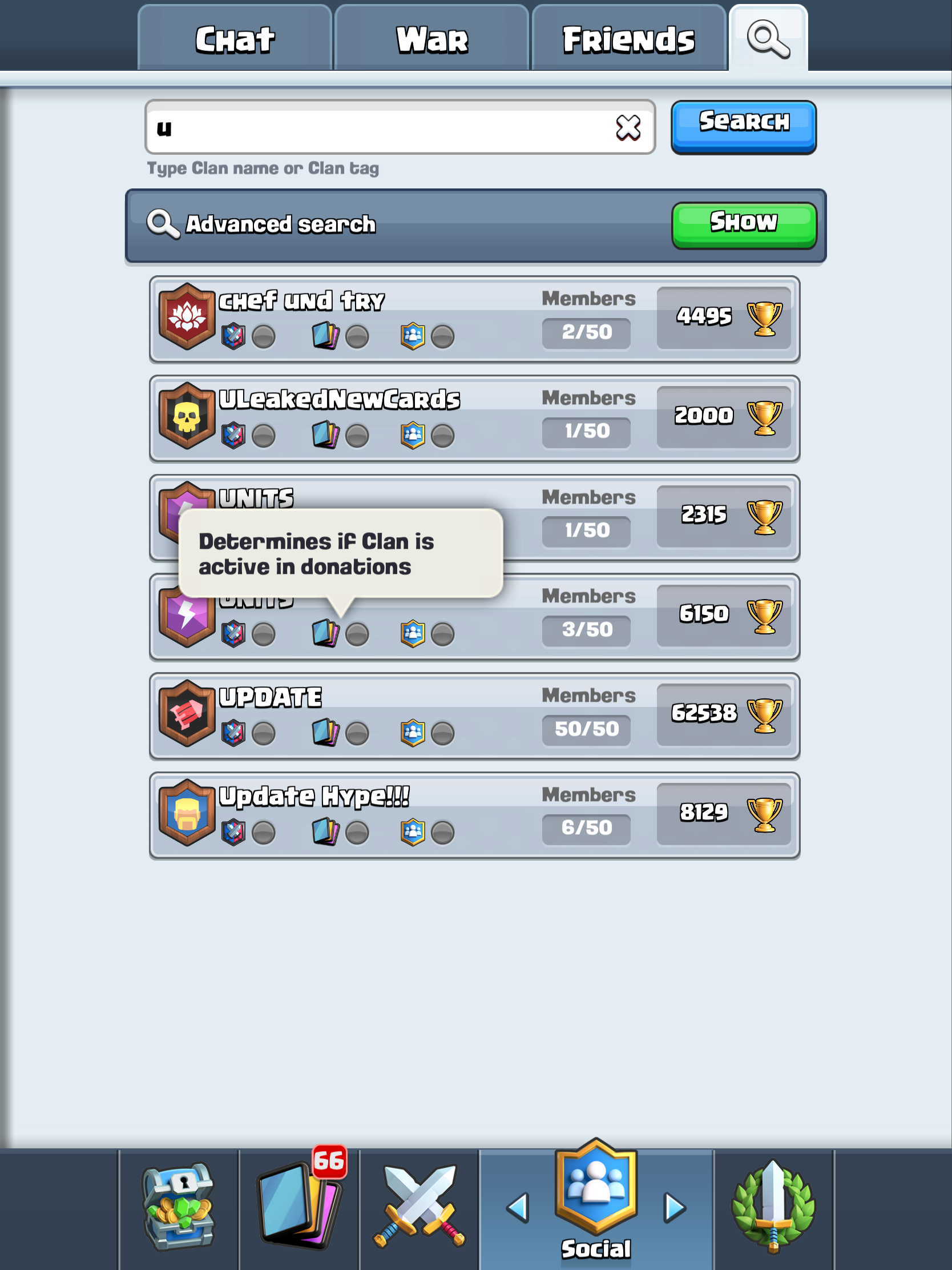 War Bounty wil have chance for gems alongside tokens and bonus gold. Bonus gold percentages have been increased to compensate the fact that there's fewer bonus gold drops.
Clan Search. More information in search results

If clan is active in Clan Wars
If clan is active in donations
If there are friends in Clan

Add friends after 2v2 battles
Continue Challenges. Some special challenges will allow you to continue from where you have lost.
.
Discuss
update