Juuso14 becomes the first player to max Card Mastery in Clash Royale
stats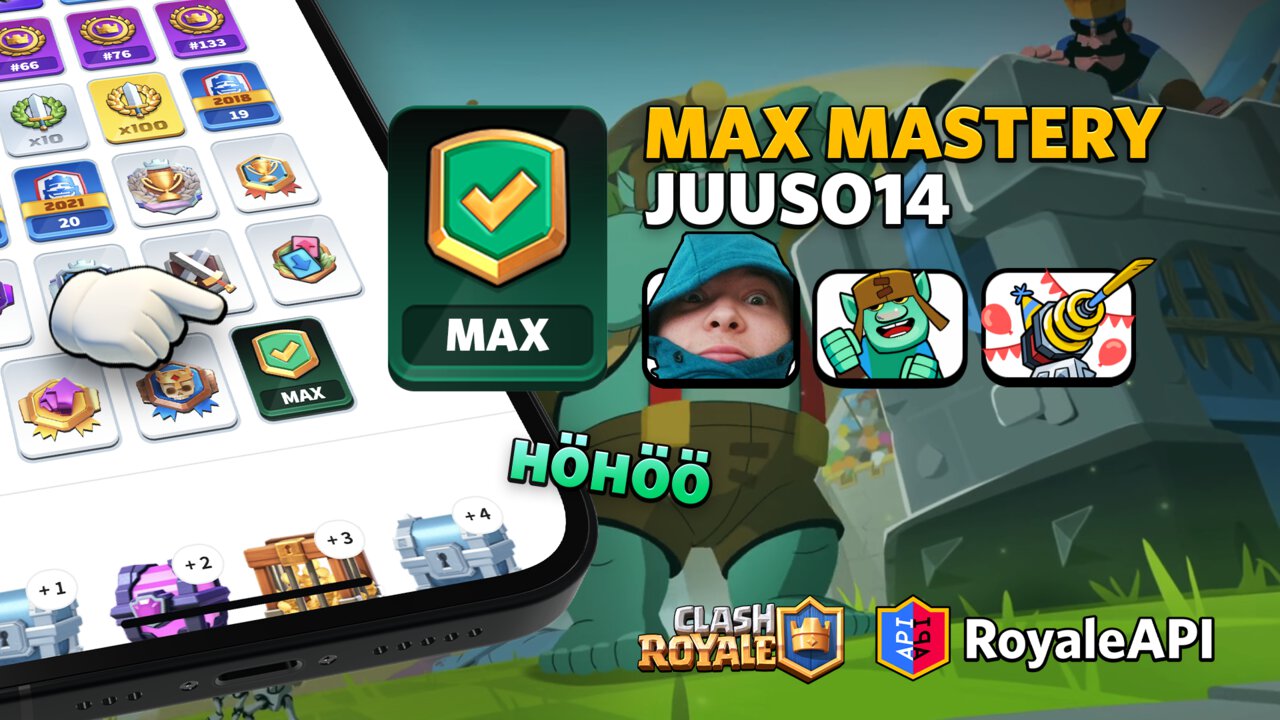 Table of Contents
Update 2022-07-21
30 more levels of card mastery were added in the Summer Update, and Juuso has just completed them yet again (as the first player in the world).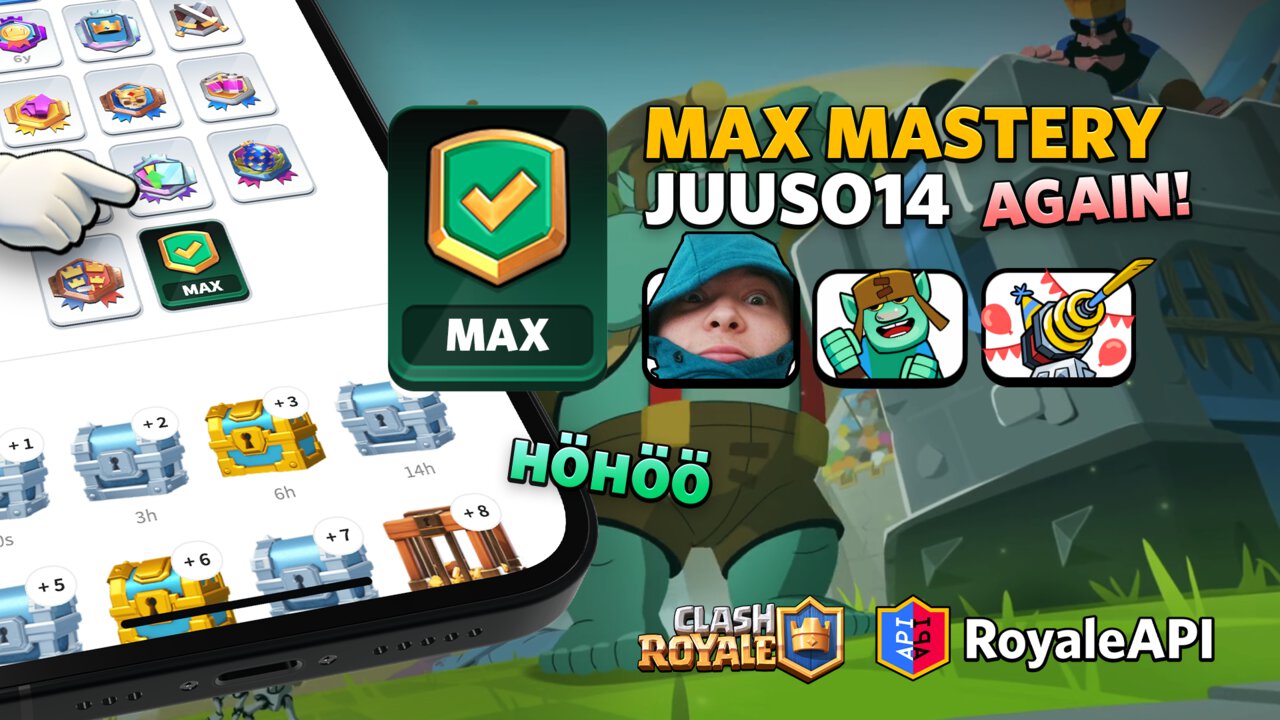 Original Post
Card Mastery was added to the game in the 2022 Q1 update — and we had no doubt that it's intended for players to work on for many years. But for the truly dedicated players who want to grind to first, the time is now —
Congratulations to Juuso14 as the first player in the world to have completed card mastery in 2022. We have made a special badge for him just for the occasion!
What does mastery completion looks like? See for yourself:
What does it look like in-game? Check out Juuso14's tweet about his completion:
Note: Card Mastery maxes out at Level 7 at the moment. It is supposed to be at Level 10 when they have completely rolled out. When it does, you will only be able to earn this badge when you have reached Level 10 after that. Until then — enjoy that shiny badge!
Discuss
stats