We provide a Pro label to professional players on RoyaleAPI that meet our established criteria. How we define a "professional player" [...]
site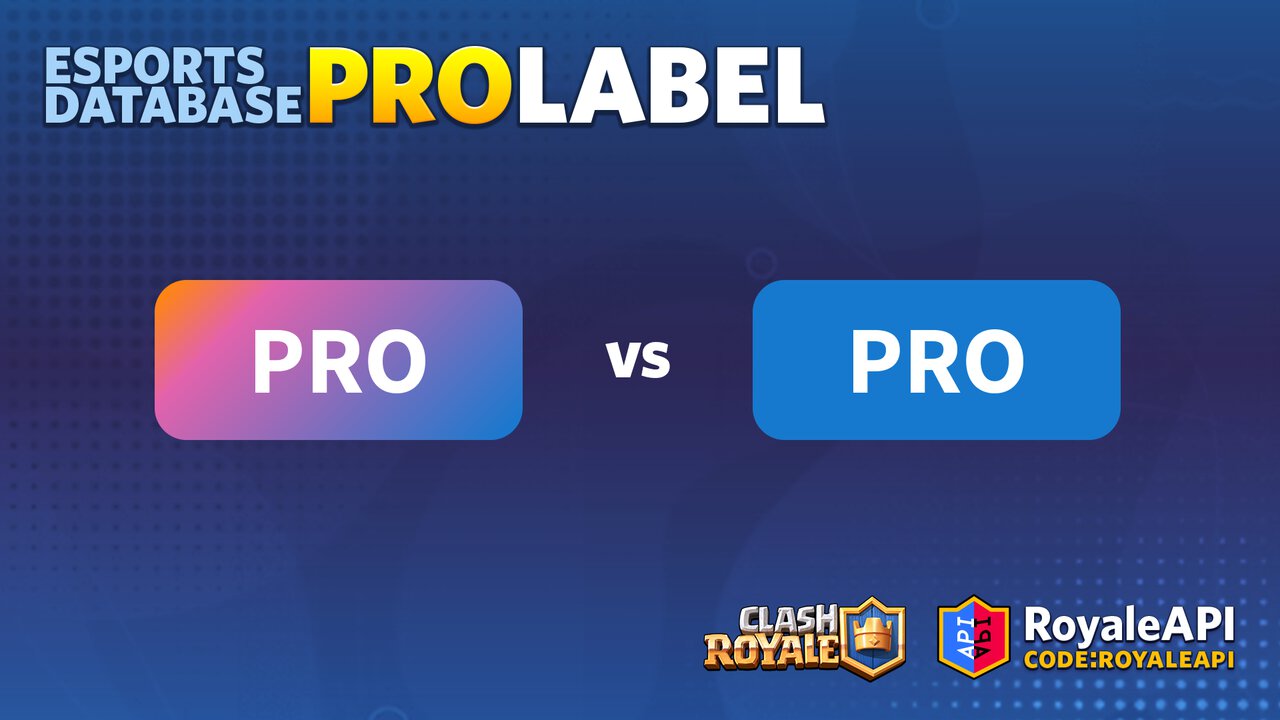 We provide a Pro label to professional players on RoyaleAPI that meet our established criteria. How we define a "professional player" is explained in our esports help article.
At the moment, there are two types of professional labels.
Plain blue label
Multi-color label
The plain blue label is our original pro label. Once you are labeled as a Pro, you will never lose this status. However, over time we have noticed that having one label is not sufficient as it does not distinguish the player base who are actively competing in the most important leagues.
This is why we have recently introduced a multi-color pro label. This variant is applied to those players who are actively playing in a top-tier league (e.g. CRL). Depending on their participation in these leagues, they may lose the multi-color label as time progresses to reflect their current status.
The difference between the two colors has no bearing in relative importance — rather, it is just the reflection of a player's activity in leagues.
Discuss
site