Skip to Balance Changes, Classic Decks, TV Royale Season 3 Be Legendary The Legendary Arena is back — along with many challenges that [...]
update
classic decks
balance
Skip to Balance Changes, Classic Decks, TV Royale
Season 3 Be Legendary
The Legendary Arena is back — along with many challenges that will reward players with Legendary cards and emotes!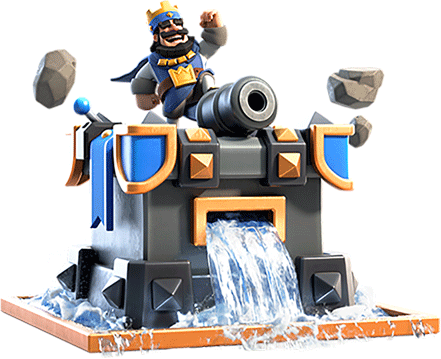 a unique Tower Skin & Emote
automatic chest unlocking
unlimited Special Challenge entries
earn Crowns to unlock Pass Royale reward tiers and Crown Chests
cost US$4.99 for the season
Balance Changes
These balances will go live at the beginning of the September season (next week). Clash Royale announced a last-minute change to Executioner's stats just before season resets. They have subsequently announced another change to Executioner and Fisherman. This post and image has been updated to reflect those changes.
Executioner:

Damage:
Hitpoints:

-5% (1010 → 960)
Survives Lighting

Range:

4.5 min - 6.5 max → 4 min - 4.5 max

Hit Speed
Axe Return Speed

Ghost:
Fisherman:

Elixir:
Damage:
Hit Points:

-5% (881 → 840)
dies to Lightning

Pekka:
Dark Prince:
Goblin Cage:
Numbers for damage and hit points denote those of tournament-standard card levels
Classic Decks
A new set of 6 decks will be used for Clan Wars: 5 are old ones with a new addition of Lava Clone.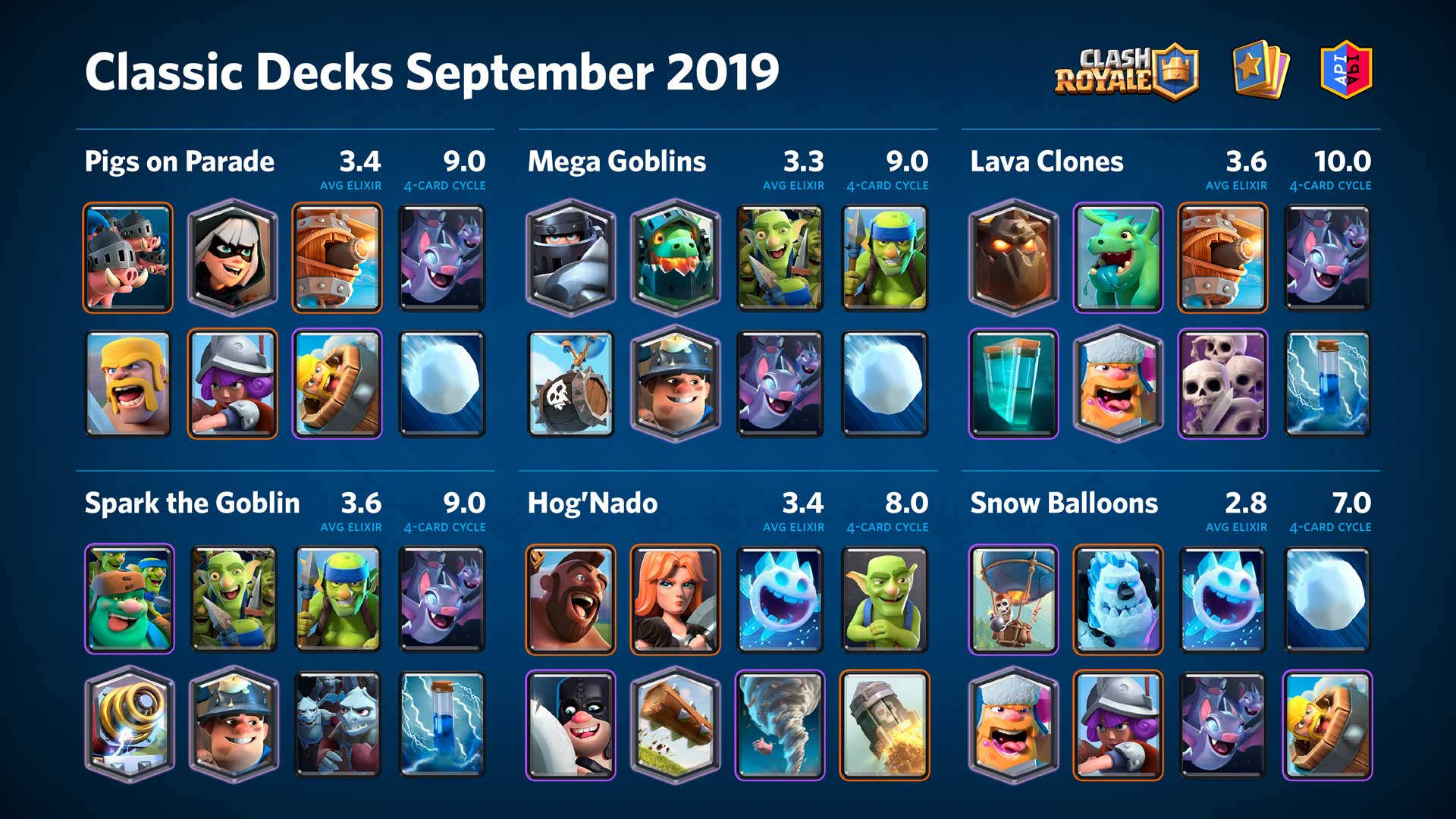 Pigs on Parade
Royal Hogs, Bandit, Flying Machine, Bats, Barbarians, Musketeer, Barbarian Barrel, Giant Snowball
Mega Goblins
Mega Knight, Inferno Dragon, Goblin Gang, Spear Goblins, Skeleton Barrel, Miner, Bats, Giant Snowball
Lava Clones
Lava Hound, Baby Dragon, Flying Machine, Bats, Clone, Lumberjack, Skeleton Army, Zap
Spark the Goblin
Goblin Giant, Goblin Gang, Spear Goblins, Bats, Sparky, Miner, Minion Horde, Zap
Hog'Nado
Hog Rider, Valkyrie, Ice Spirit, Goblins, Executioner, The Log, Tornado, Rocket
Snow Balloons
Balloon, Ice Golem, Ice Spirit, Giant Snowball, Lumberjack, Musketeer, Bats, Barbarian Barrel
TV Royale
Discuss
update
classic decks
balance