Emotes, tower skins, music themed with Pekka.
update
season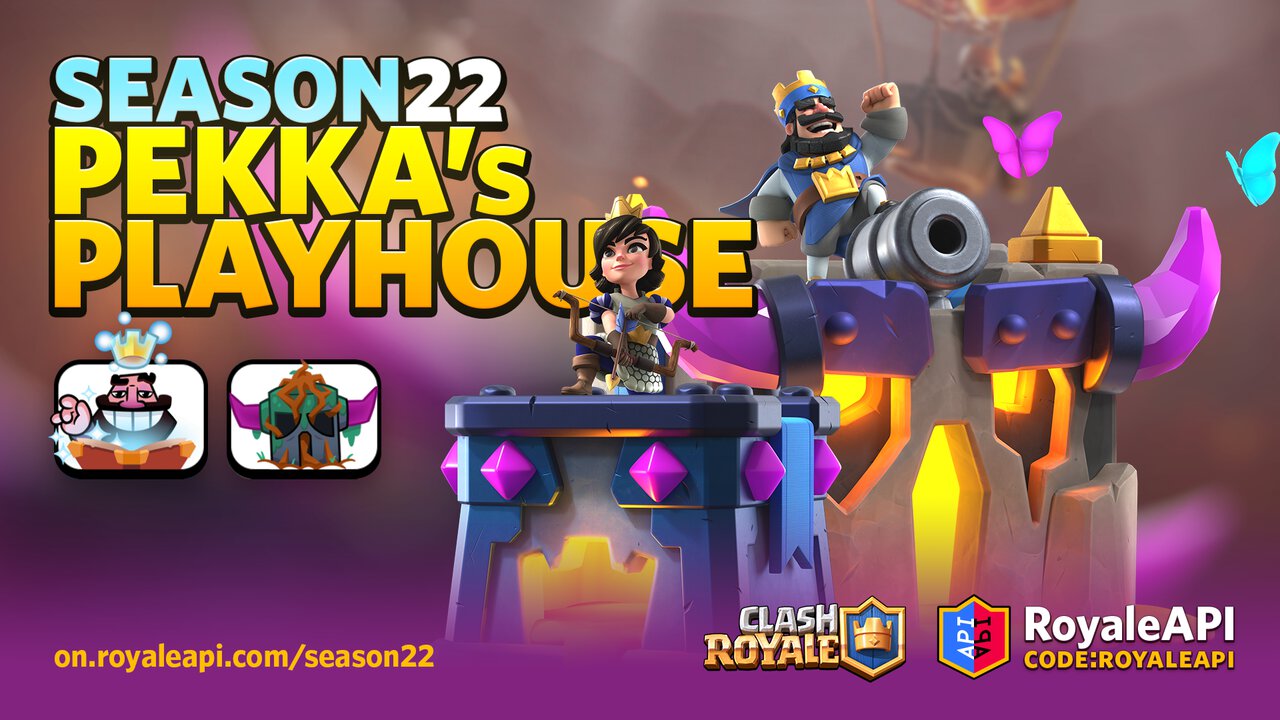 Clash Royale Season 22 begins on Monday, April 5, 2021.
Table of Contents
Tower Skins & Emotes
Pekka tower skin. Pass Royale at Tier 10.
King: Book.Shop.
Pekka: Blossom. Pass Royale.
Two previously released emotes will now be available in the shop.
Goblin: Birthday.
Giant: Cake.
Pass Royale - Old vs New
The Season 22 Pass Royale contains many Magic Items — including the Book of Books that's not available anywhere else and is exclusive to the pass! Here is an infographic comparing the Old Pass with the New Pass (Before and After)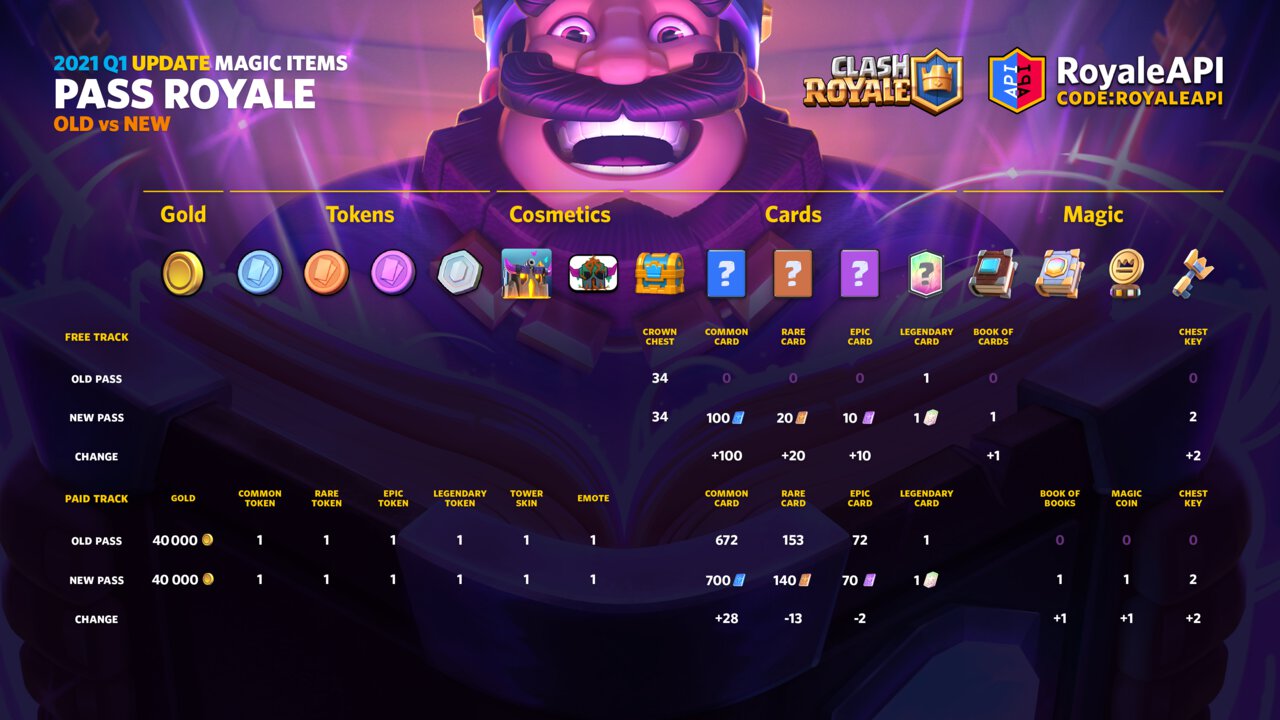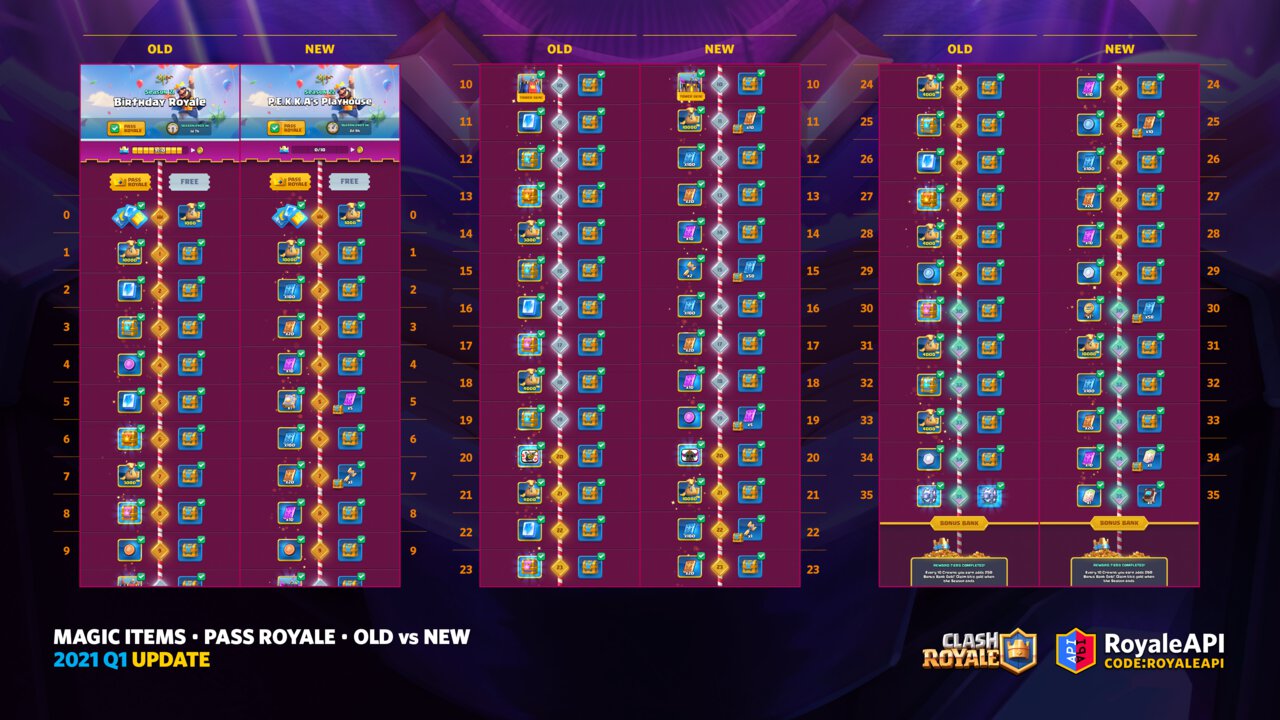 See our special Magic Items guide if you require further details about this breakdown.
Emotes, Tower Skin, and Arena in Action
Tap to enter our code RoyaleAPI automatically so you won't forget on Monday!
Arena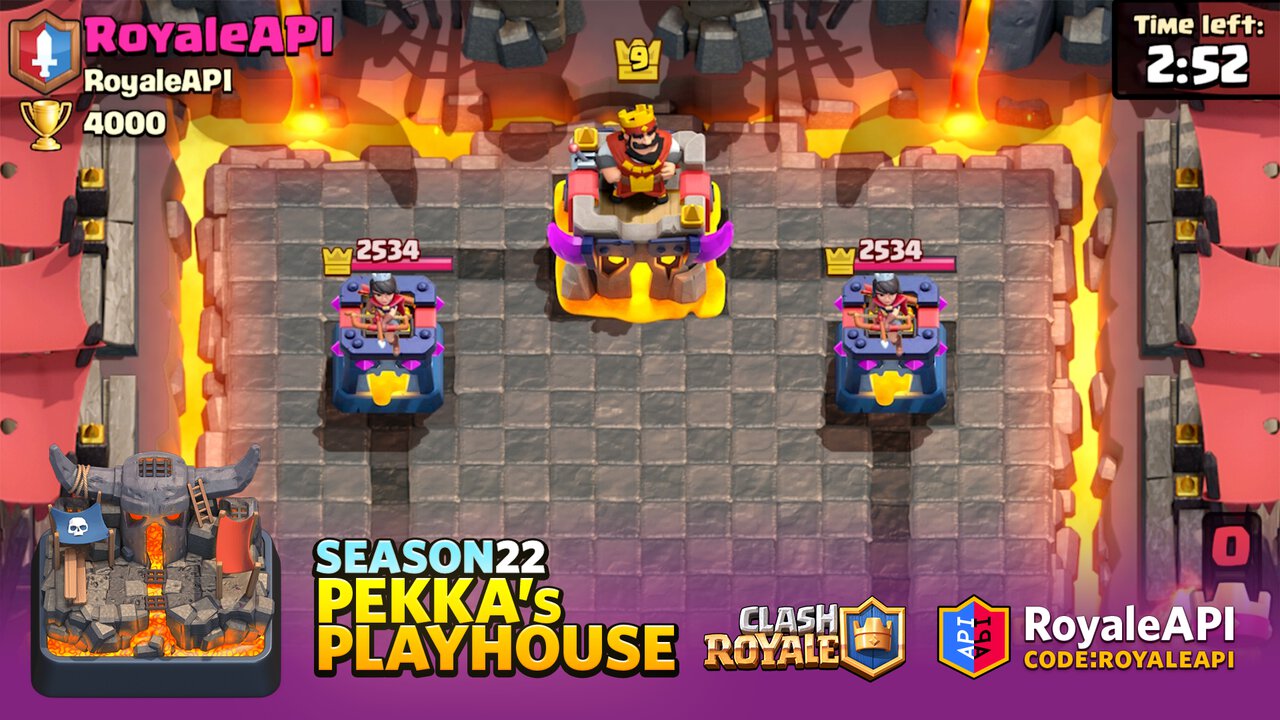 Boosted Cards
Pekka
Related Update Contents
Discuss
update
season