Complete our survey about CRL for a chance to win a Clash Fan Box!
survey
giveaway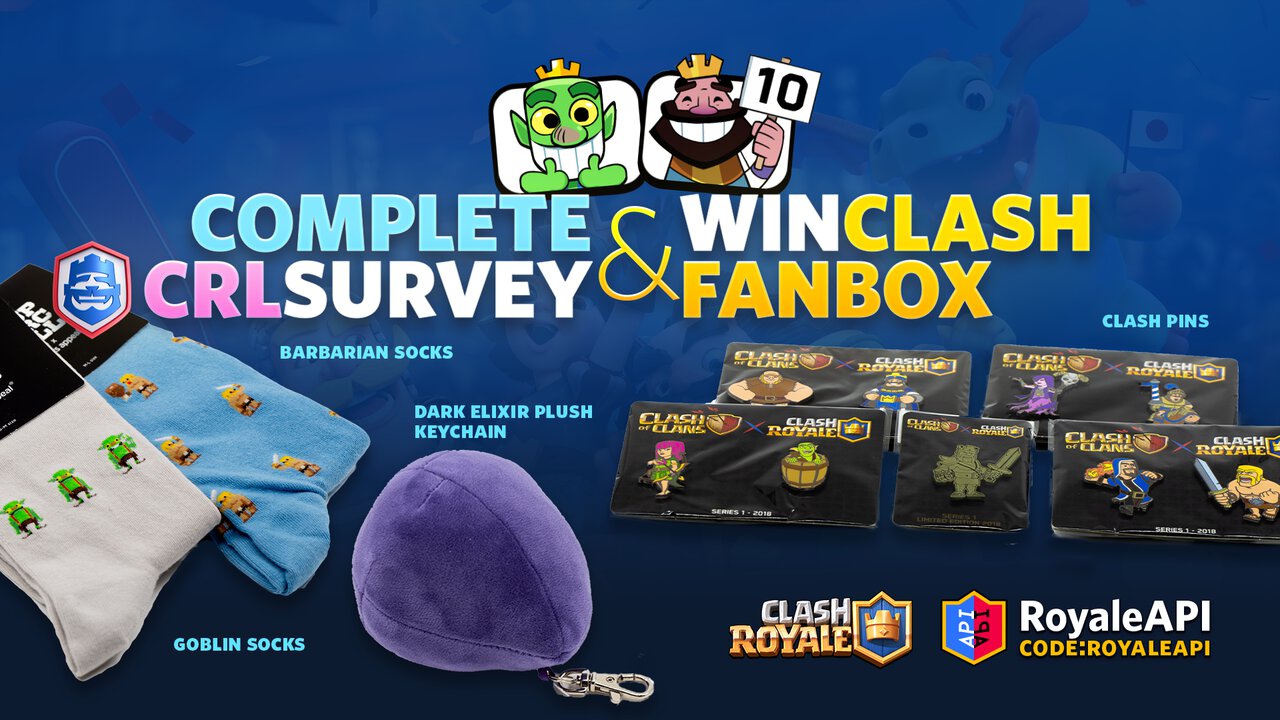 Update: Survey is over!
Thank you everyone for filling out the survey! We've also drawn the winner for the giveaway on 2021-10-07 and announced it on Twitter.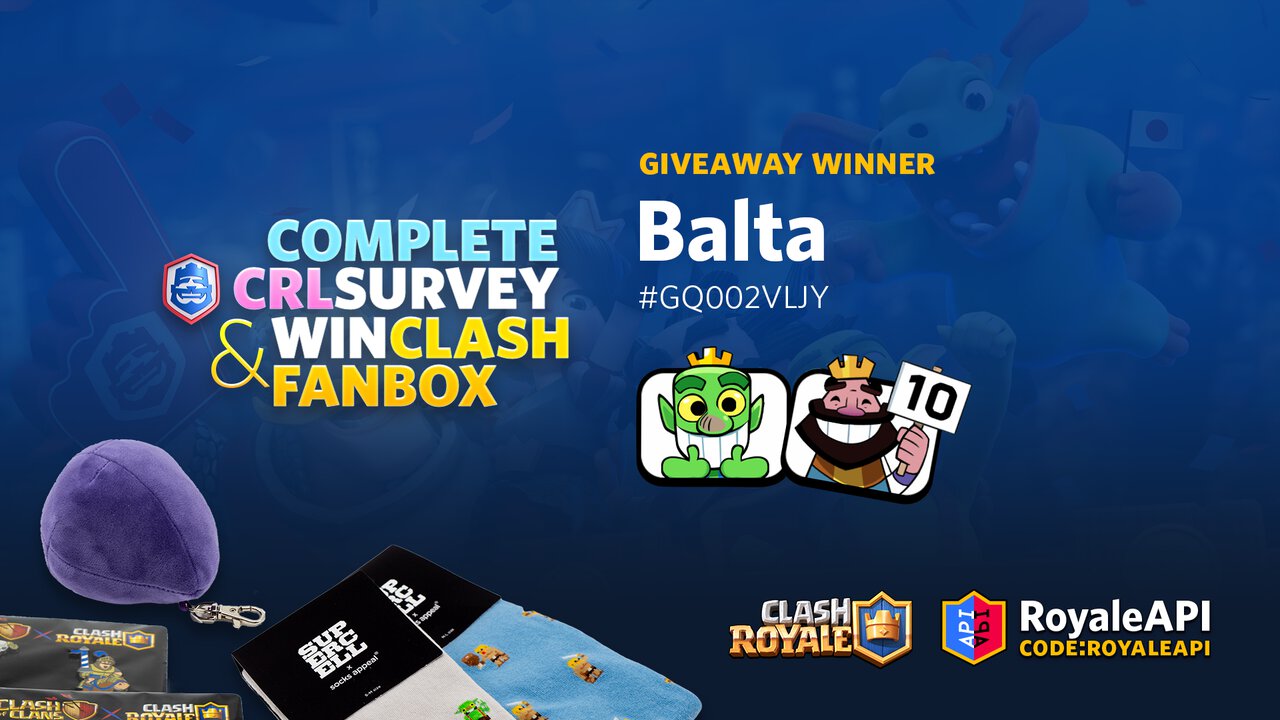 This year the Clash Royale League (CRL) had a completely new format that has drastically changed the competitive scene of the game. What was once an event with well known esports teams from around the world has turned into an individual event that aims to connect directly with the in-game ladder leaderboard and become open to everyone.
At RoyaleAPI, we've always valued how the competitive scene extends the limits of Clash Royale, so we decided to cover this new season as well as we could.
Our staff is rather small and our resources limited, but with a lot of dedication and hundreds of hours of work we've made a product of which we are quite proud. Through the year, we've created many pieces of content for CRL, too many to mention here, but there are a few that stood out from the rest:
The CRL Leaderboard was our most popular feature. By providing results in a quick and reliable way, we've helped players and fans from around the world keep track of scores through 8 rounds of intense competition.
Our coverage on Twitter was also very important. With appealing and consistently themed designs, these posts helped us promote the features we developed and were frequently used by players to share their impressive results. Our CRL content had around 10M tweet impressions throughout the season, so we hope this great event found new fans with our contribution.
And finally, a less visible but important part was our database of battles. From tracking to manually indexing more than 40K battles, this effort is what has later made possible in-depth stats of CRL that no one else could provide — like the best decks of CRL, player performance and card statistics. This database has also given us a first look into Duels as a game mode; with the first significant sample of this new format we can already see the additional layer of strategy and variability that it adds to the game.
If you hadn't yet heard of these features we encourage you to check them out right now! You can find our CRL portal here: RoyaleAPI CRL Portal
For everyone else who has followed our content through 2021, we'd love to know what you think of our work. This survey takes a few minutes and will give us a lot of useful feedback, letting us know what we did right and what we can improve for future editions.
If you answer this survey by September 30th (2021-09-30), you'll be automatically entered into a raffle to win a Clash fan box!
Discuss
survey
giveaway