Brand new arena with pancakes!
update
season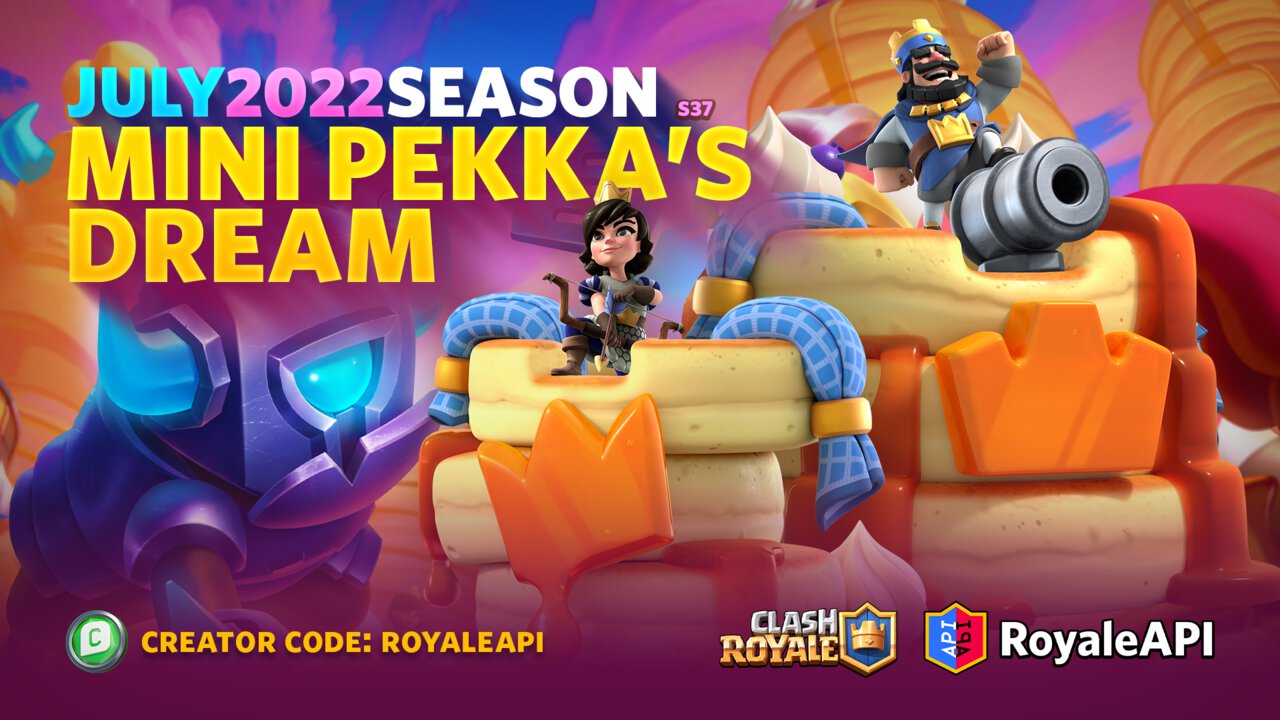 If you've been looking for a new arena, you're in for a treat! The theme for the July season is Mini Pekka's Dream. Not only do we have brand new emotes and tower skins, we are getting a new Mini Pekka themed arena!
This season will be filled with challenges with juicy prizes. If you don't usually buy the pass, this is definitely one of the best seasons to get the pass — remember to use our code RoyaleAPI if you are getting yours!
Season 37 begins on Monday, July 4th, 2022. There are no balance changes this season.
Table of Contents
Media Usage: If you wish to use images in this blog post, you must meet all the conditions in our Media Usage Guidelines. You may not reuse our videos in any way — whether you give us credits or not.
Video Preview
Our video serves as a great introduction to everything you'll see in the upcoming season. Check it out first before reading!
Arena
The July season arena will be Mini Pekka's Dream Arena — it's a completely new arena filled with pancakes.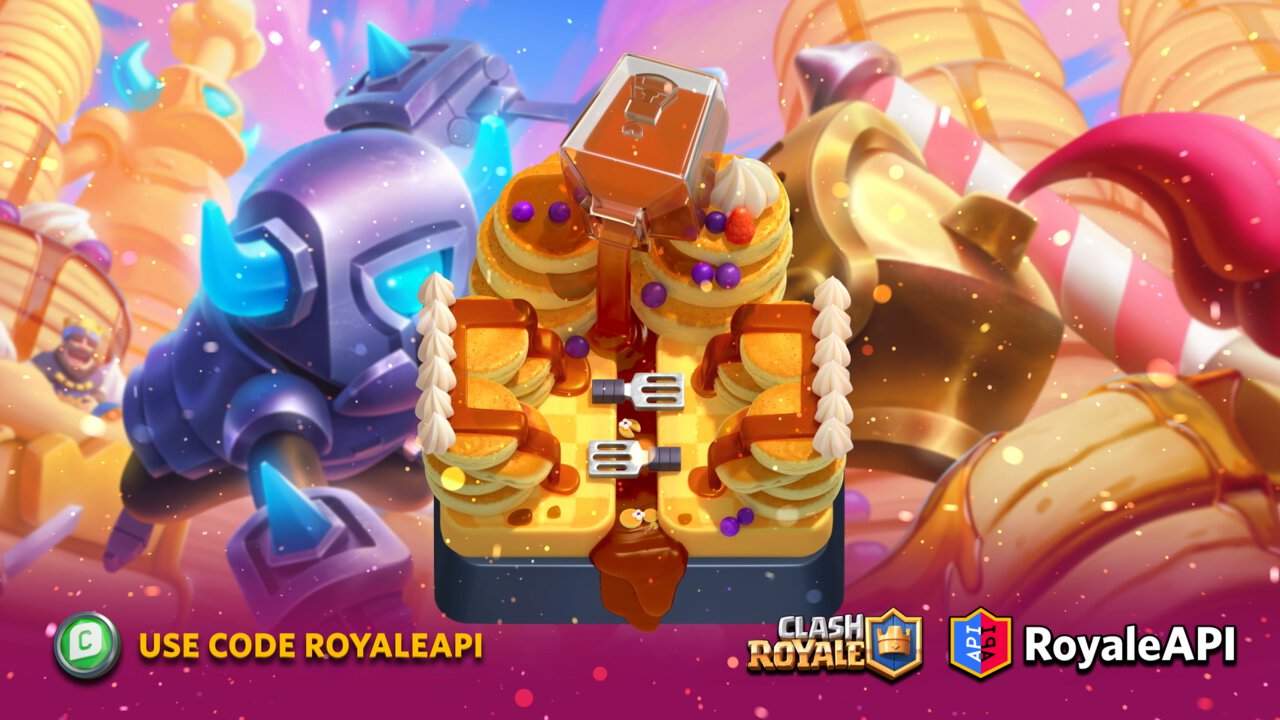 In fact, the arena is so nice that I think that it would be great to look at it from a birds's eye view, so here it is: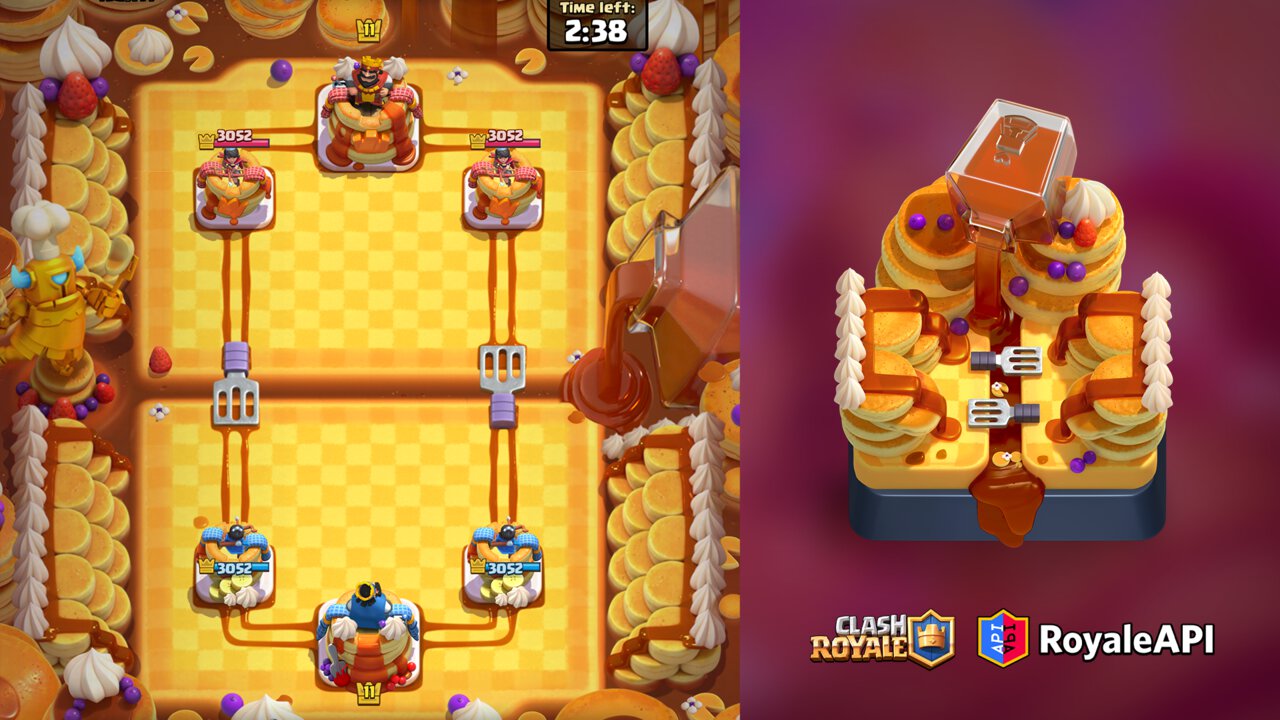 A whole arena made with pancakes! 🥞 The artists at Supercell have been having a wild day because this arena is beyond this world. Look closely to the board… The river is made with syrup, the bridges are made with spatulas, and the path is neatly outlined with even more maple syrup. Standing at the center of the stage is none other than Mini Mekka himself.
What makes the arena even more special? All the toppings you'd usually find on pancakes, of course — blueberries, strawberries, and big dollops of whipped cream. This arena is so nutty that it will turn a smile on anyone who plays in it. I hope that you'd enjoy it as much as I enjoy writing about it!
Tower Skins
Only one tower skin is available of this season — but do you even need more? These Pancakes Towers are the best skins for this arena.
Pancake Tower Skin
You read that right, those are whole stacks of pancakes as the King and Princess towers. The royal emblem is even dripping from the Princess tower, making the syrup feel extra gooey.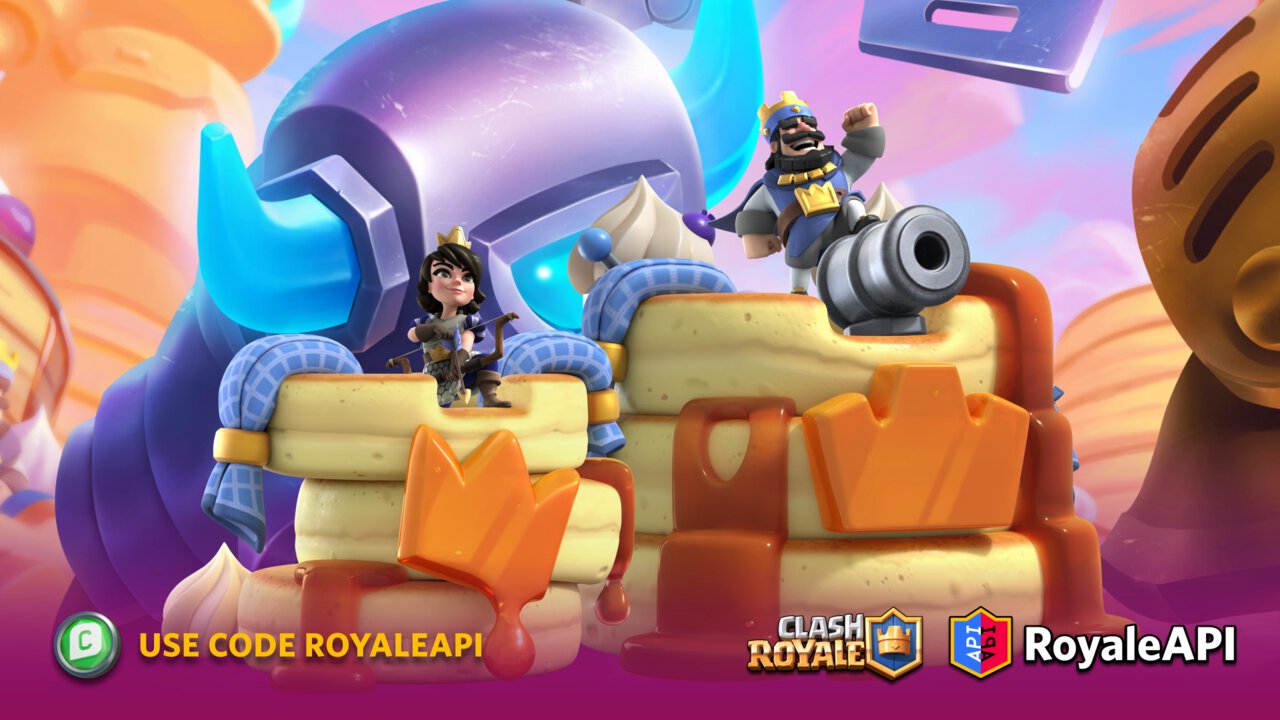 The Pancake Tower Skin will be available to Pass Royale owners for the July season, collectible at Tier 10.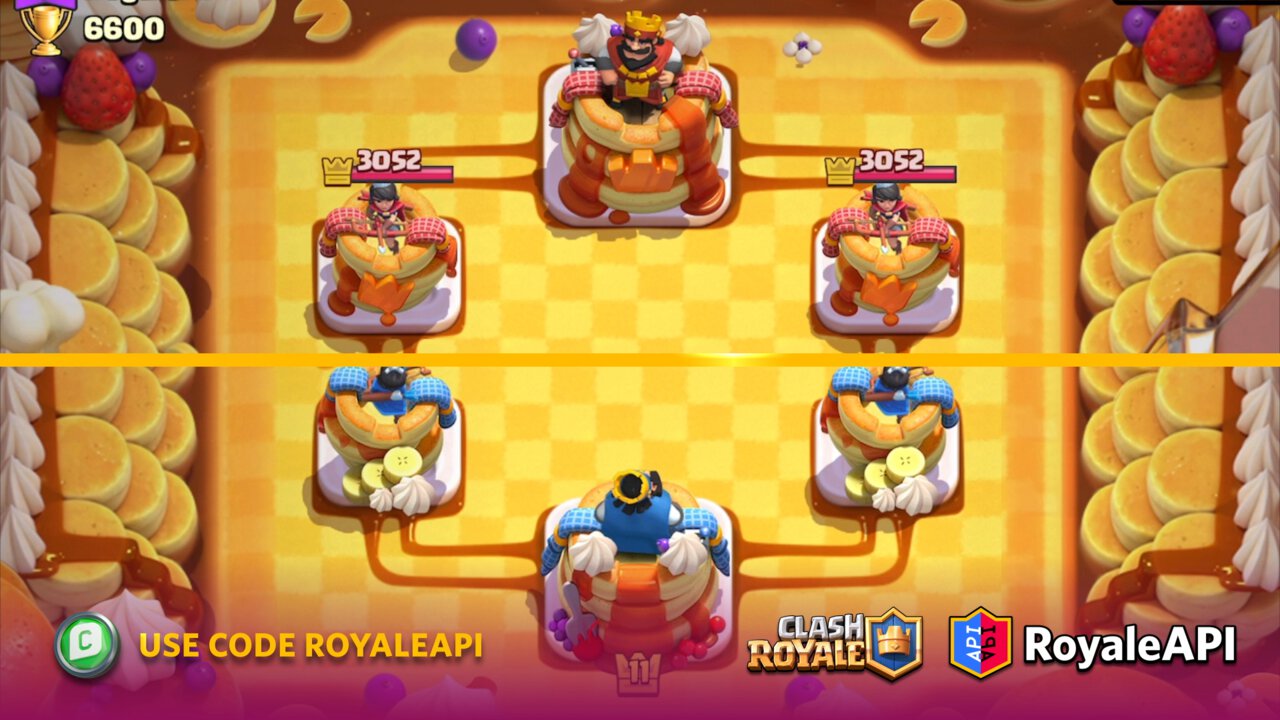 | | |
| --- | --- |
| | Pancake tower skin set. Pass Royale at Tier 10. |
| | Pancake King Tower. |
| | Pancake Princess Tower. |
New Card Art
Like last season, the star of the season — Mini Pekka — will be getting a fresh new card art!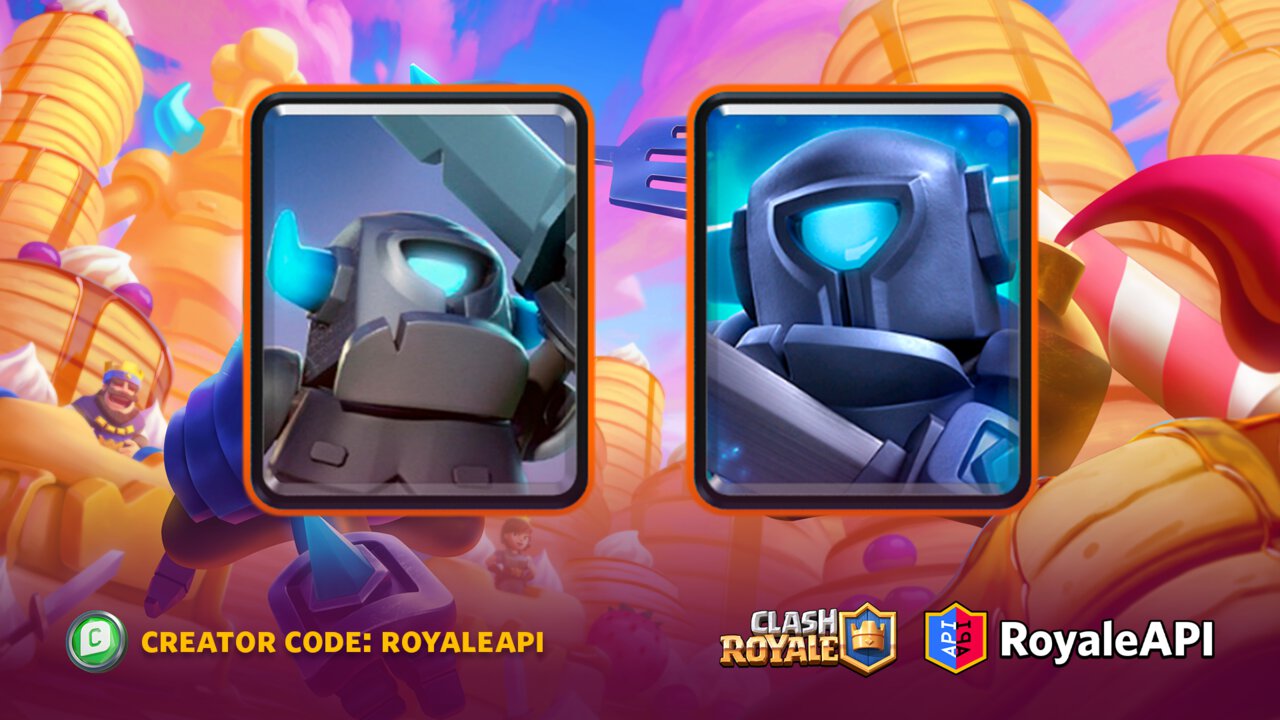 I really love the old render, but the new card art definitely has better lighting and texture. Together, these contribute to higher detail and definition, and align the cards with the more "modern" art direction when compared to the older version. It feels like that it comes from the same family as the rest of the new art. Here are some key differences in detail:
Lighting. More advanced environmental lighting gives better articulation to the coutour of the model.
Texture. The metal surface has a nicer "scratched metal" polish look, giving more character to the design. The lightning adds further detail to the look.
Color. The metal is giving a stronger cast of blue shade, thus tying the overall look together much more strongly than the old render.
Background. The background is less flat and contains ethereal sparkles, making it feel more magical.
Pose. In the old art, the character is looking to the top right. In the new art, Mini Pekka is looking directly into the camera, thus engaging the audience much more strongly.
Overall, I think that this is a solid new design. What do you think?
Emotes
There will be four new emotes this season.
Emote: Mini Pekka Rage (Shop)
One of my favorite emote of the season — it tells a mini story with a start and finish all within less than 3 seconds!
Mini Pekka is angry!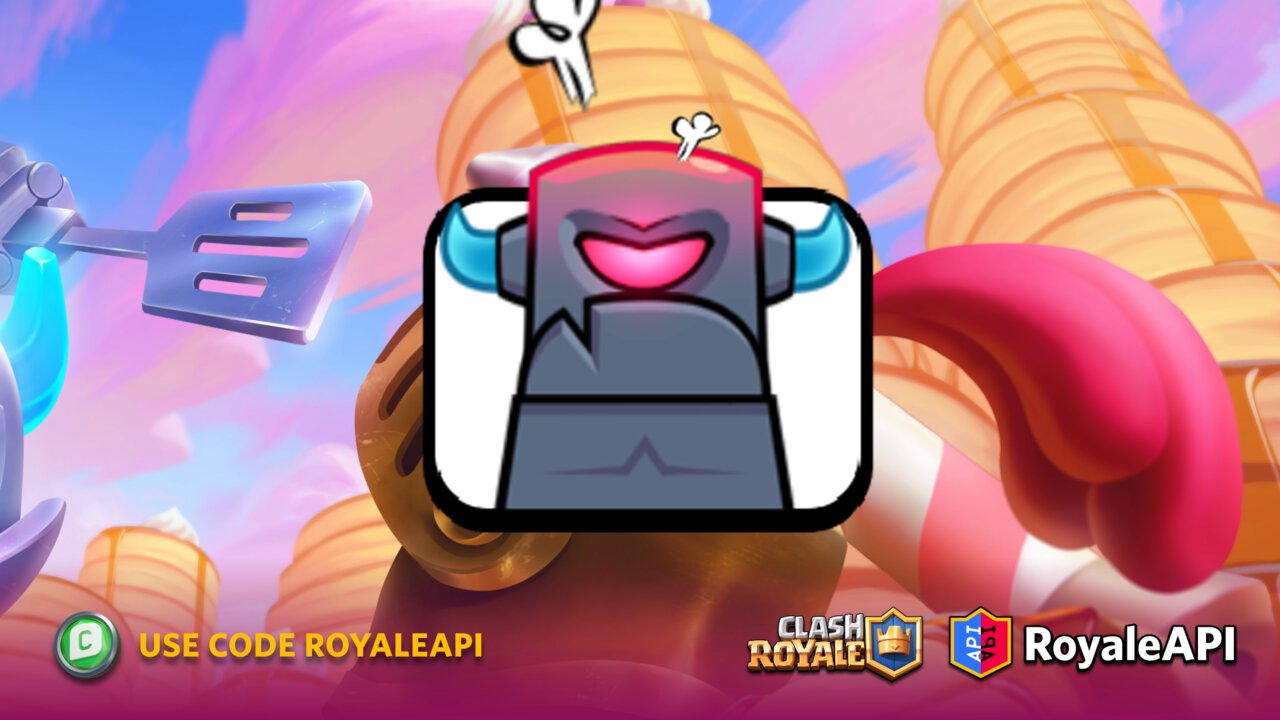 He got hot-headed, literally… and he pours pancake mix on it.

Because of how hot his head gets, he was able to cook that pancake completely!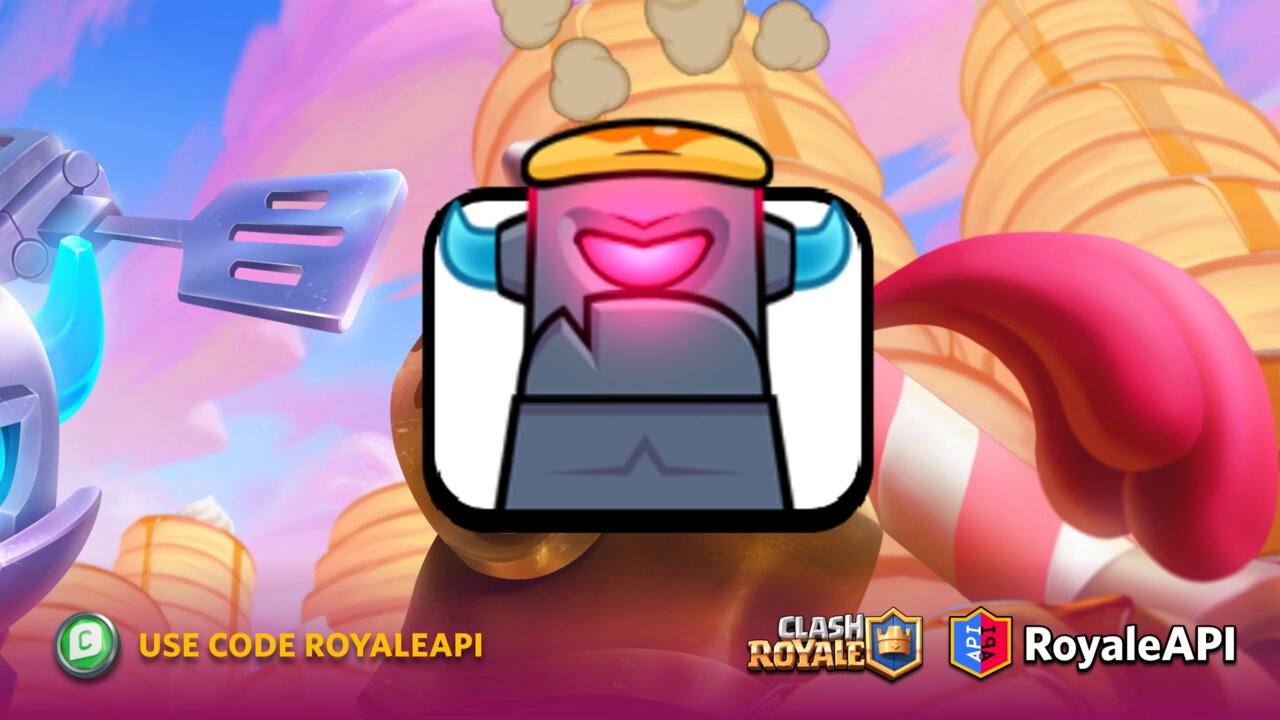 Since he likes to eat pancakes, he eats the whole thing once it's done! 🤣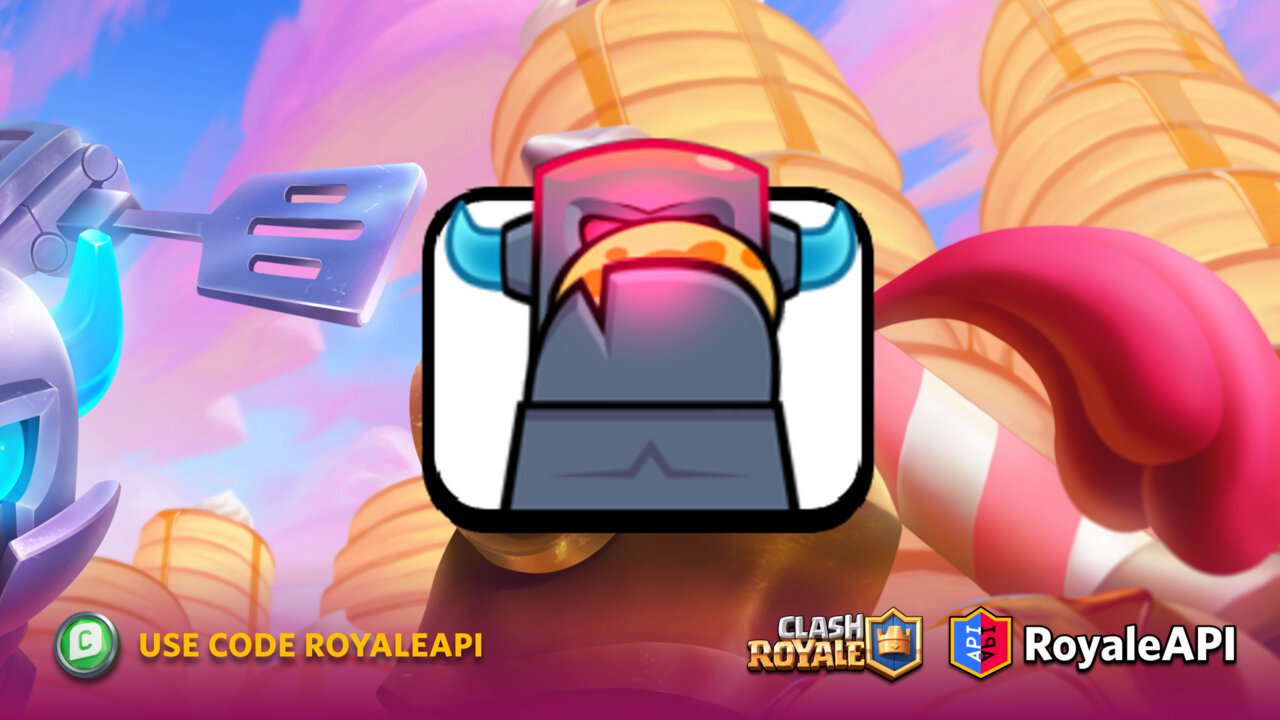 Emote: Mini Pekka Pancake Suit (Pass Royale)
Mini Pekka is covered with pancakes.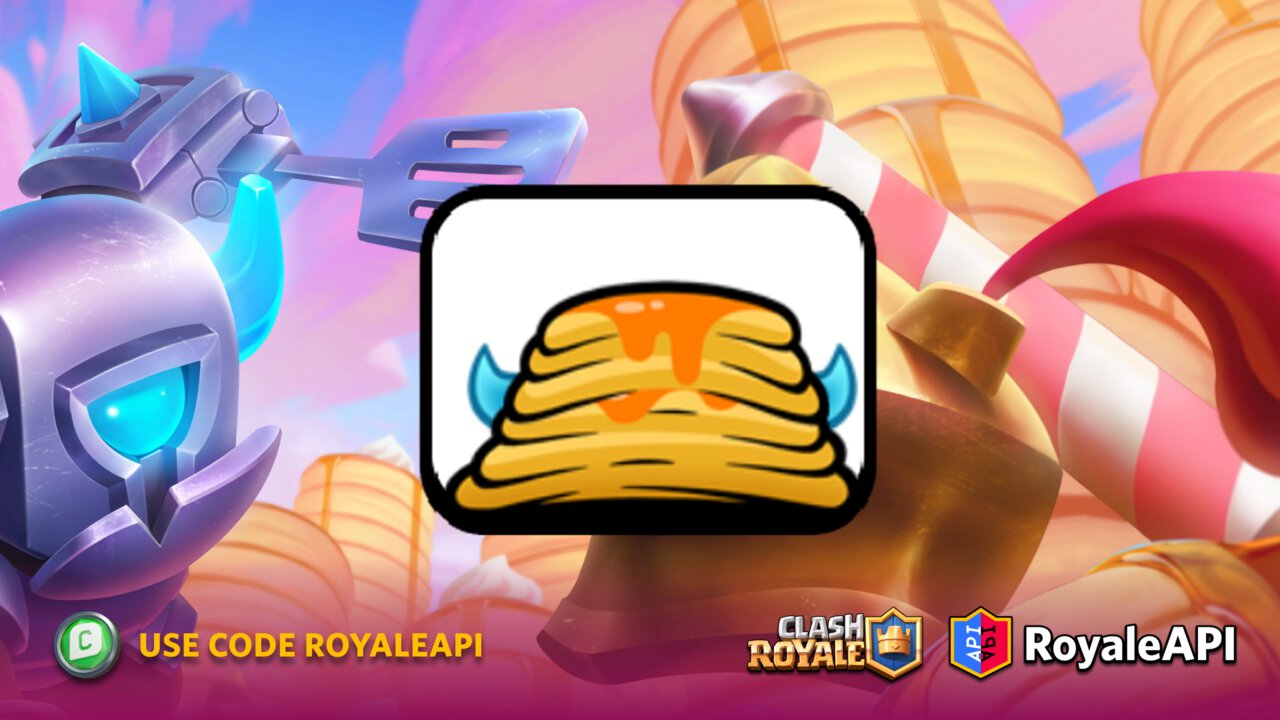 There are so many of them that he decided to eat them all!

Unlock this emote at Tier 20 of the Pass Royale. This one is also super adorable — this eating face looks a bit like blend between Ewok and Jawa (Star Wars).
Emote: Pekka Battlefly (Mega Deck Challenge)
If you know about the lore from the Clash Universe, then you know that butterflies are distractions for the mama Pekka — and that's what this emote illustrates. Pekka is ready to battle…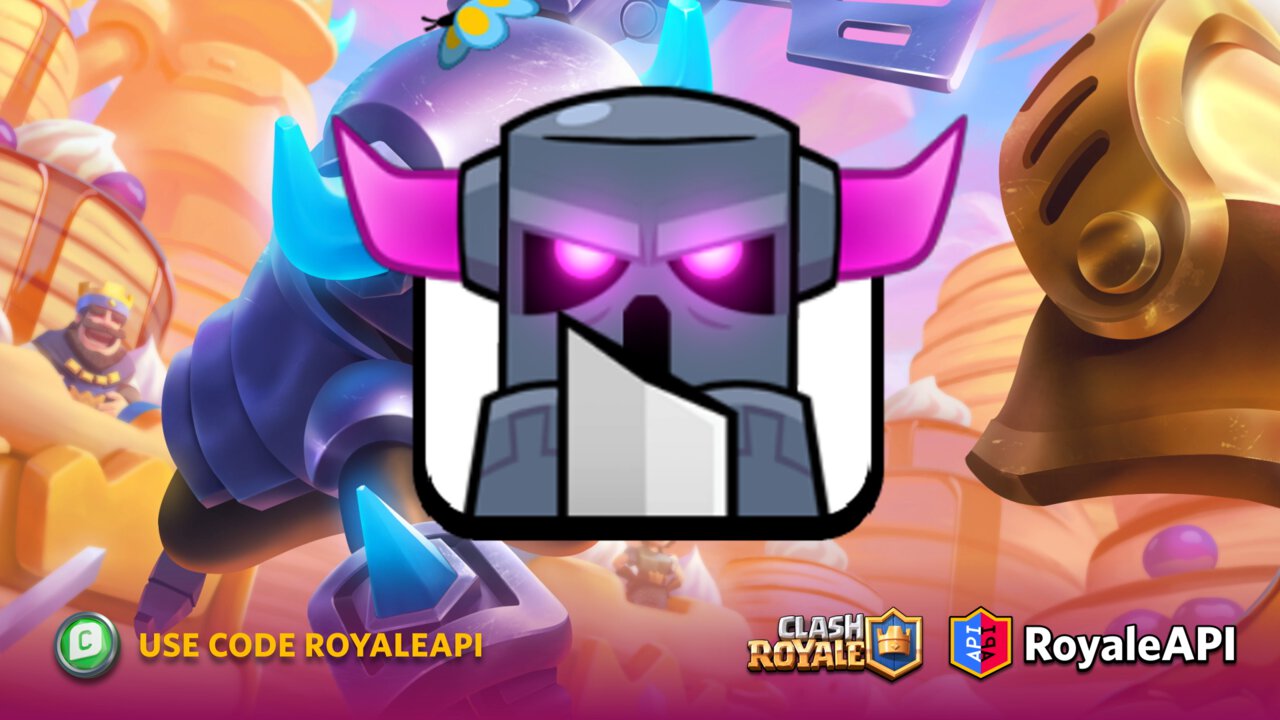 … but she got immediately distracted by a pretty butterfly… 🦋 aww…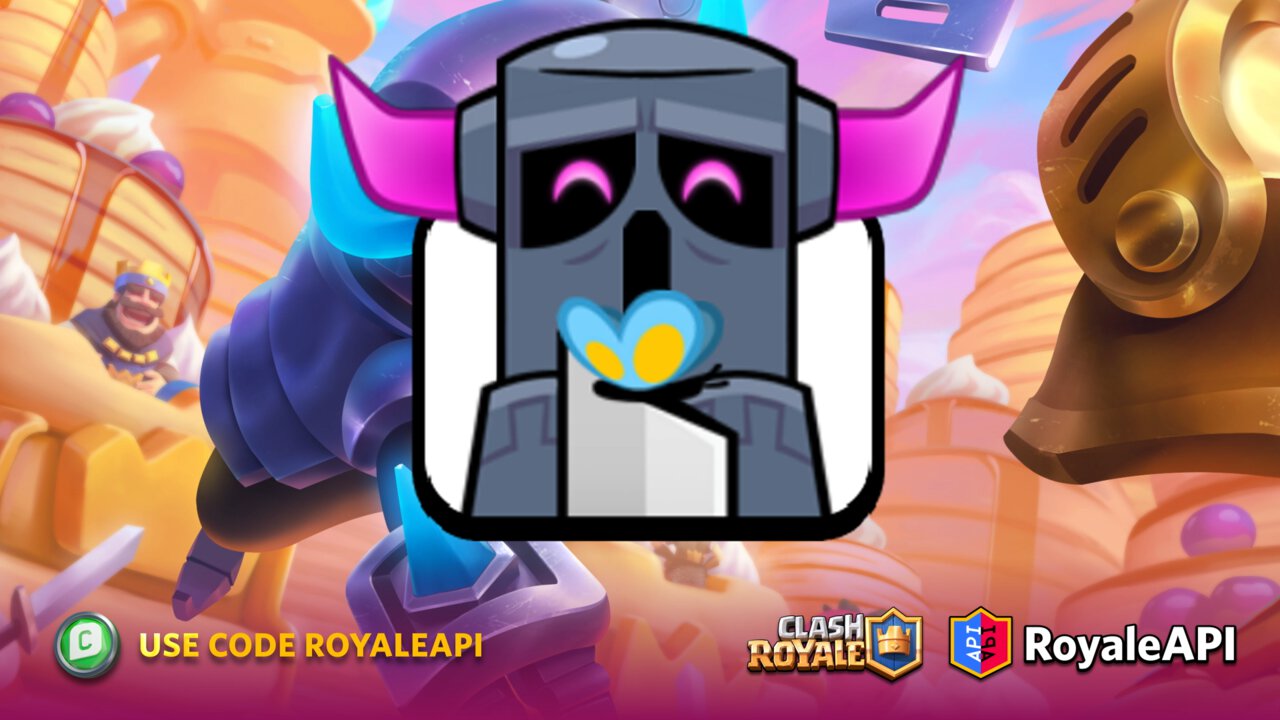 Emote: Pekka Activate (Challenge)
One of the strongest Pekka emotes ever — this emote shows Pekka going from an off-state to be fully activated —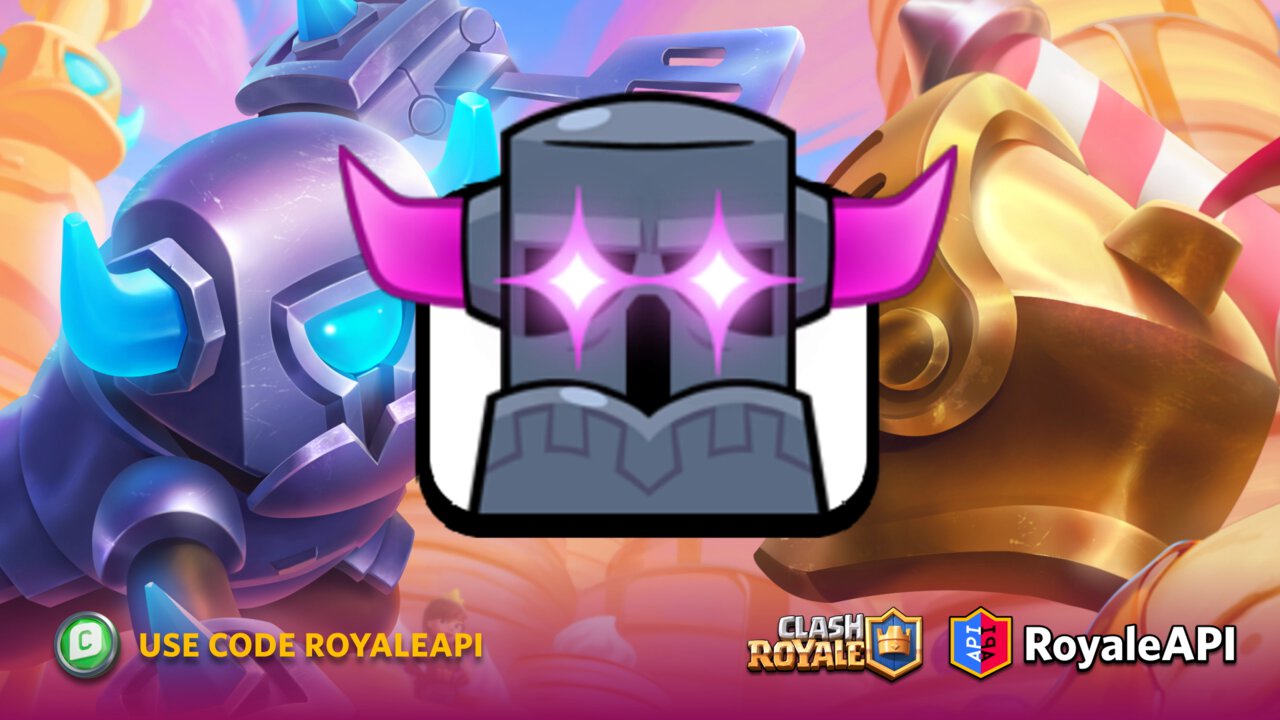 This is honestly one of the strongest pose I've seen in an emote — if you play Pekka Bridgespam, this is definitely an emote that you shouldn't miss! Jax, I'm looking at you… this is your season…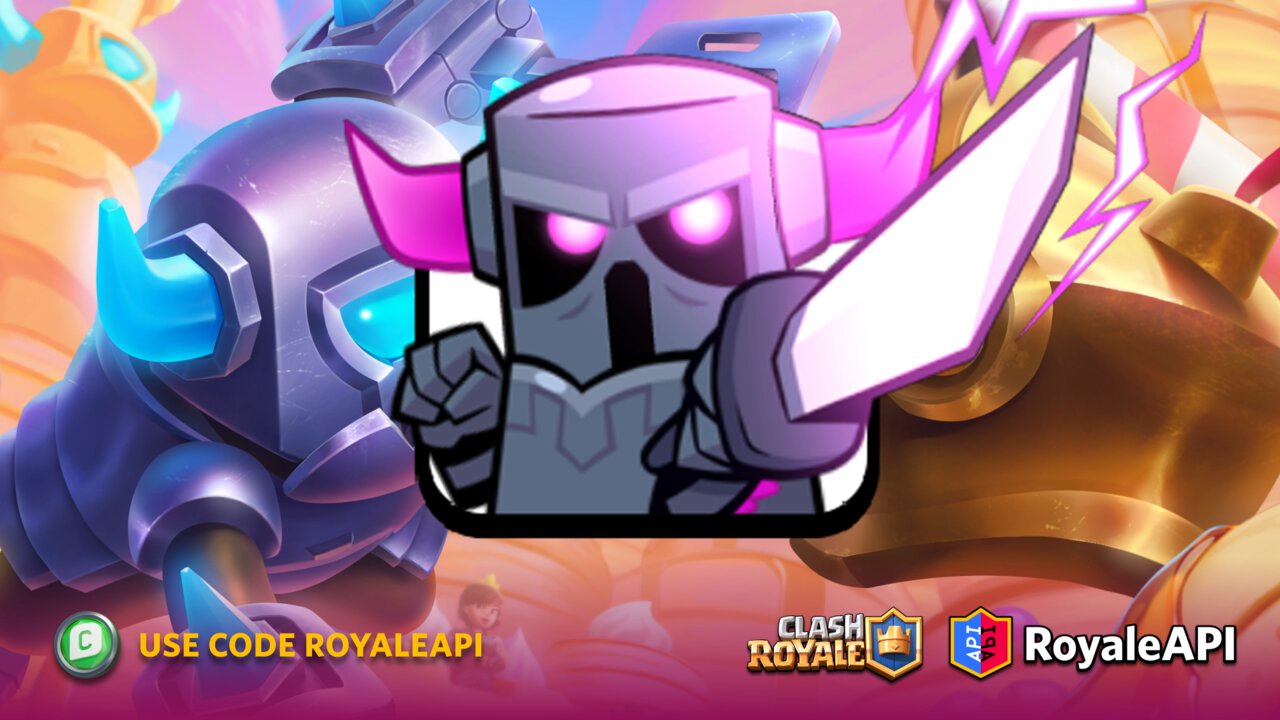 You can win this from the Super Mini Pekka Challenge in the season. Details
Free Magic Item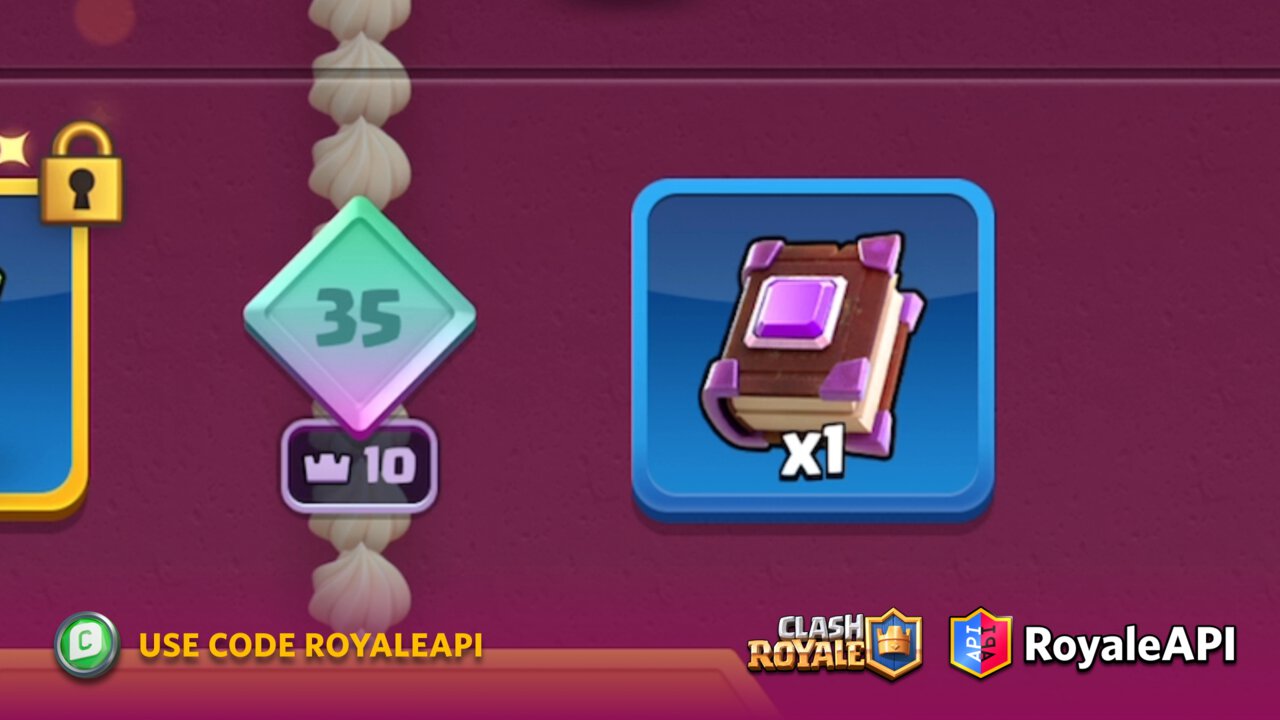 | | |
| --- | --- |
| | A Epic Book of Cards at Tier 35 on the free track of Pass Royale. |
Boosted Cards
Two cards will be boosted for the entire season.
Mini Pekka
Are there any surprises that Mini Pekka will be boosted?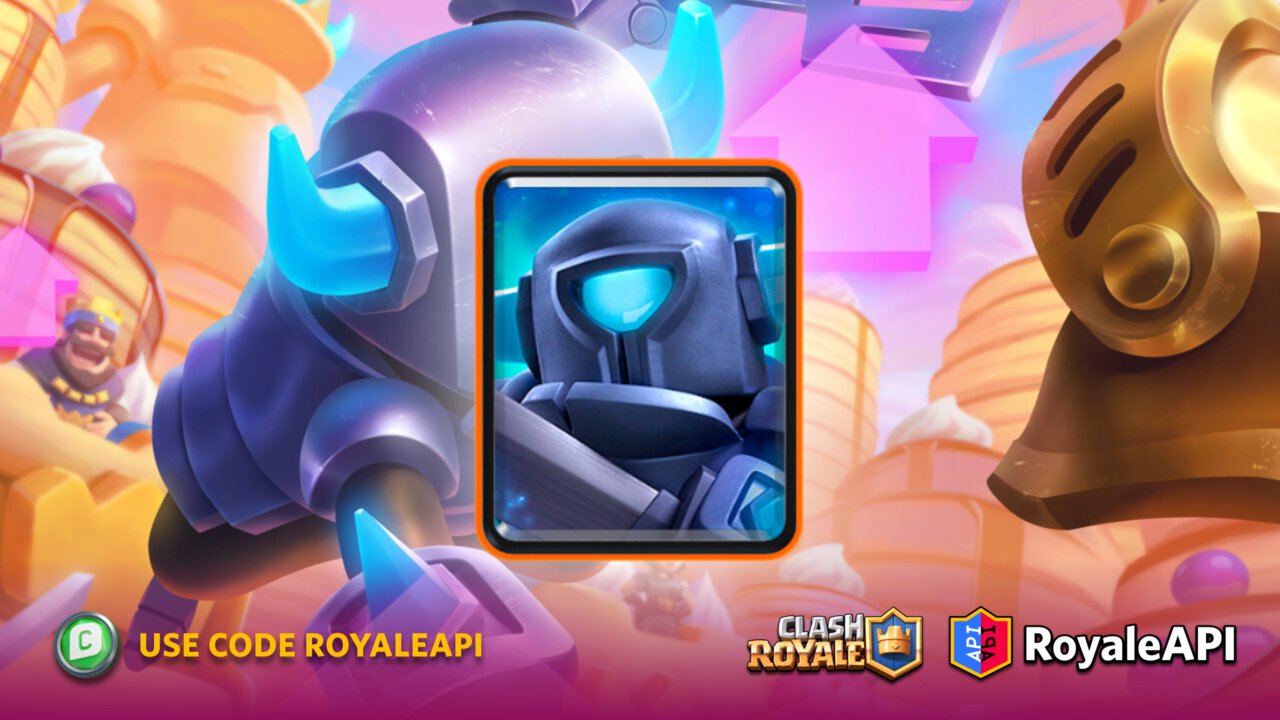 Battle Healer
Not entirely sure how Healer relates to Mini Pekka… but hey… a boost is a boost!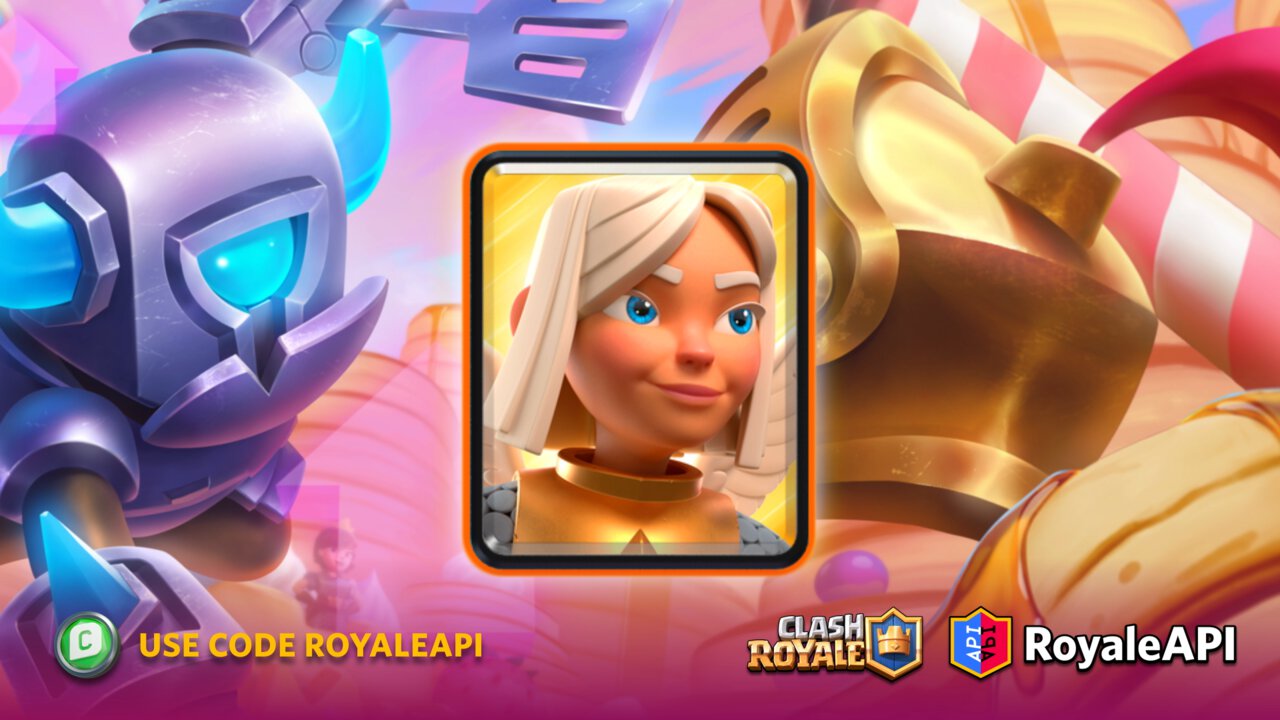 Challenges and Global Tournaments
There are so many challenges this season — 🤯 WOW! Which is yet another reason why the pass is great for this season… unlimited retries!!!
July 4-9 - Mega Deck Challenge
What is a Mega Deck Challenge? You know, the game mode where you need to build a deck with 18 cards? Usually, we've seen either one of these strategies used:
Build a deck with two beatdown win conditions (e.g. Lava Hound, Golem, Elixir Golem) with shared support cards.
Build a deck with super fast cycle cards and a lots of baits.
Random people putting all Legendaries in a deck without a single win condition just because they can.
What other strategies do you use? Let us know in the comment below!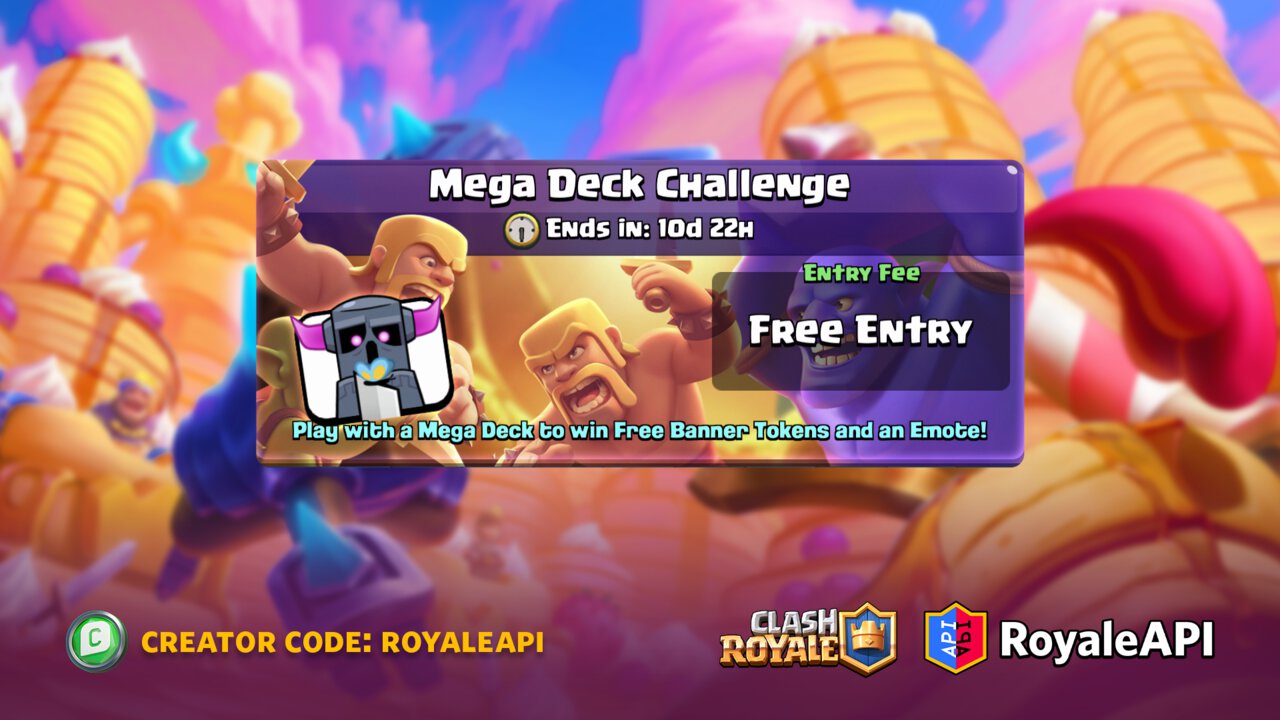 July 10-14 - Royal Delivery Drop Challenge
Earn free banner tokens in this practice challenge with no loses — just an excuse to help you earn banner tokens while Royal Delivery drops from the sky…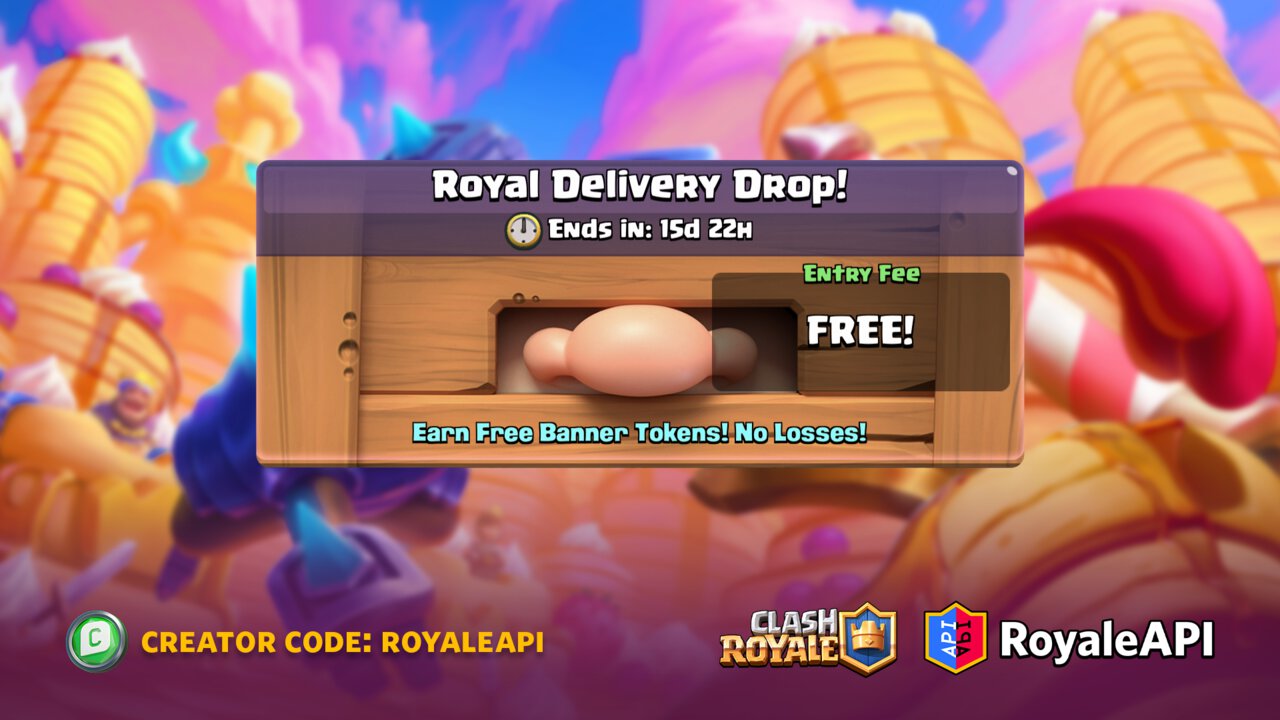 July 10-14 - Royal Tournament
The first GT of the season is a normal one. Technically, these Global Tournaments have been renamed to Royal Tournaments now, but almost everyone calls them GTs anyway.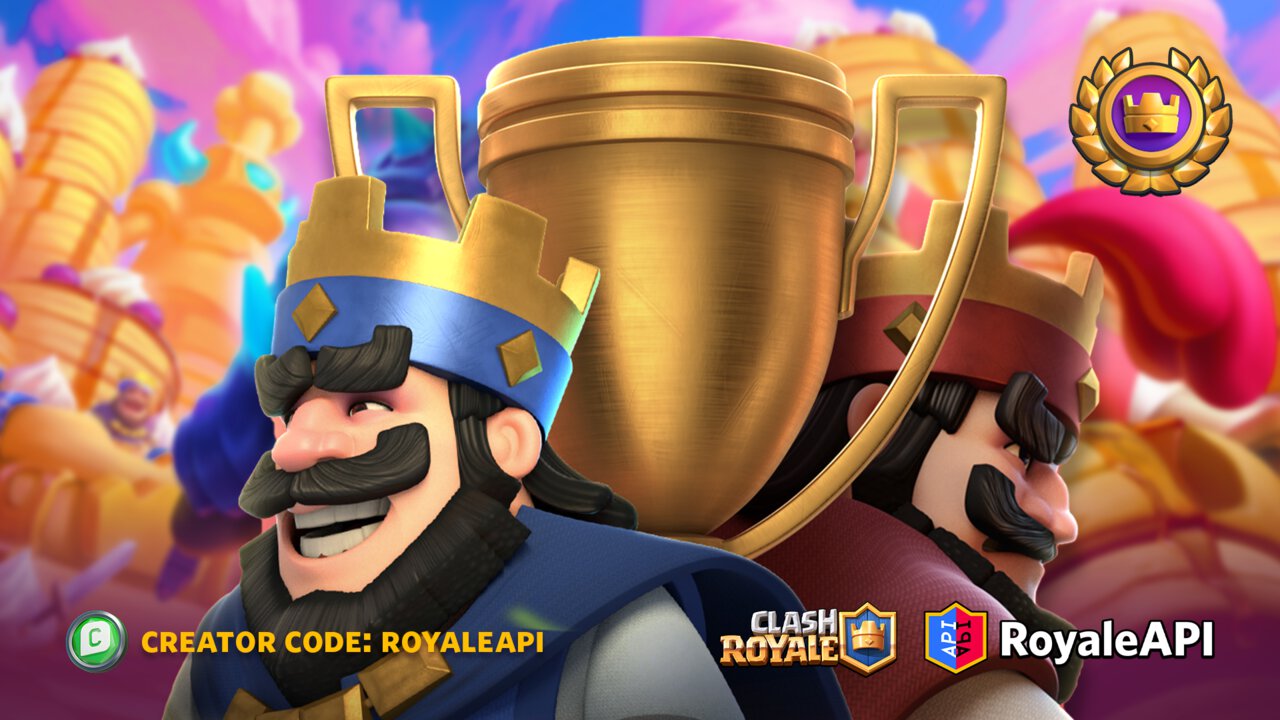 Note: You read this right, this GT will run parallel to the Royal Delivery Drop practice challenge.
July 15-20 - Super Mini Pekka Challenge
This is a two-chain challenge that comes with a casual part and a competitive part. The casual part will come first so you can familiarize with the new super card. The competitive part will come 1-2 days after the casual part is finished.

If you didn't see the video preview in the beginning, make sure you watch the battle section, coz this Super Mini Pekka can REALLY hit… it takes a single stab to finish a tower… and the sky drops healing pancakes when it hits… it's wild and nutty… just the way I like them!!!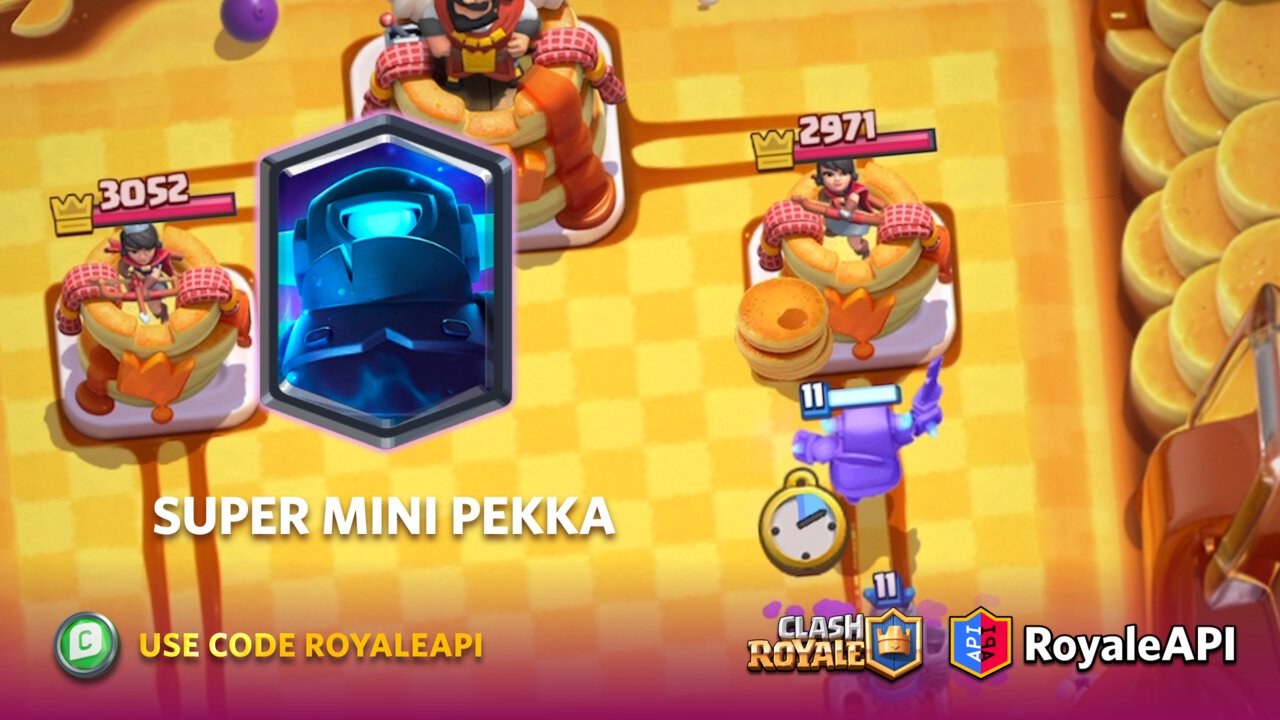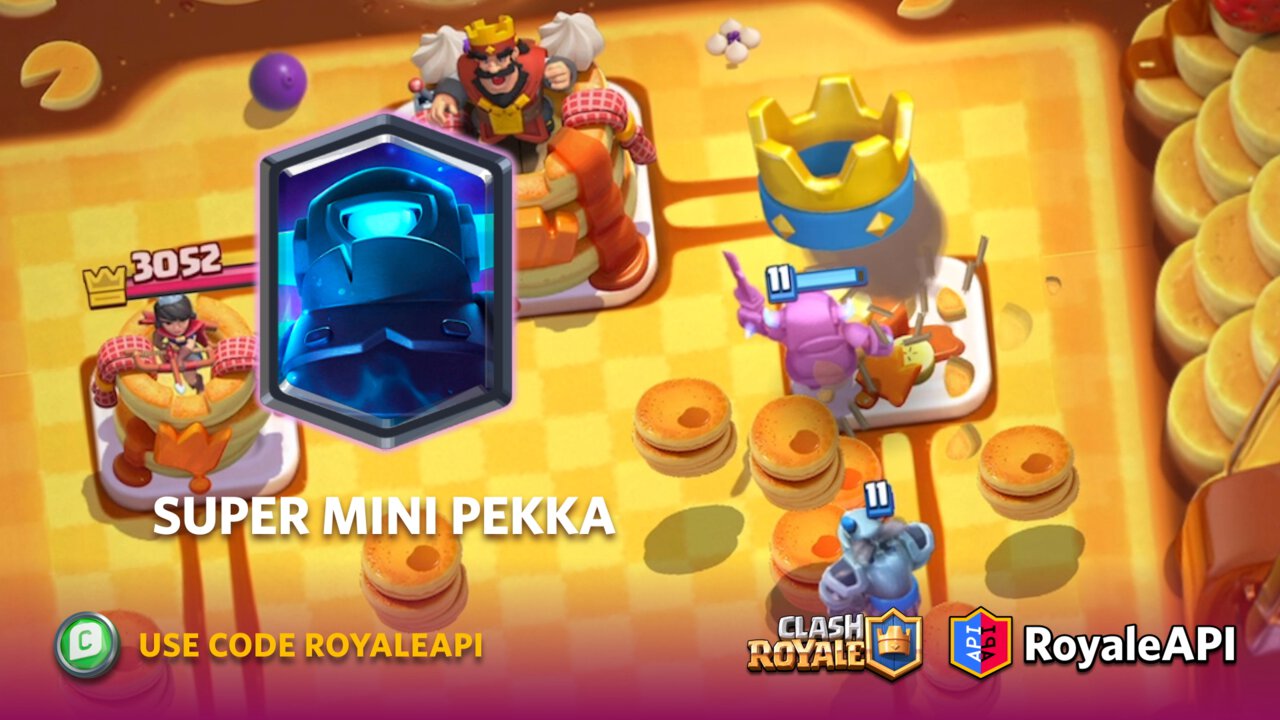 July 21-25 - Mirror Challenge
A mirrored matchup with mirror being a guaranteed card. Now that Mirror has been reworked to give +2 level, it should make for a really interesting challenge. Often considered to be one of the fairest game modes in the game, it will test your skills as a player since everyone will have the same deck and same card cycle. Patience is a virtue. Good luck!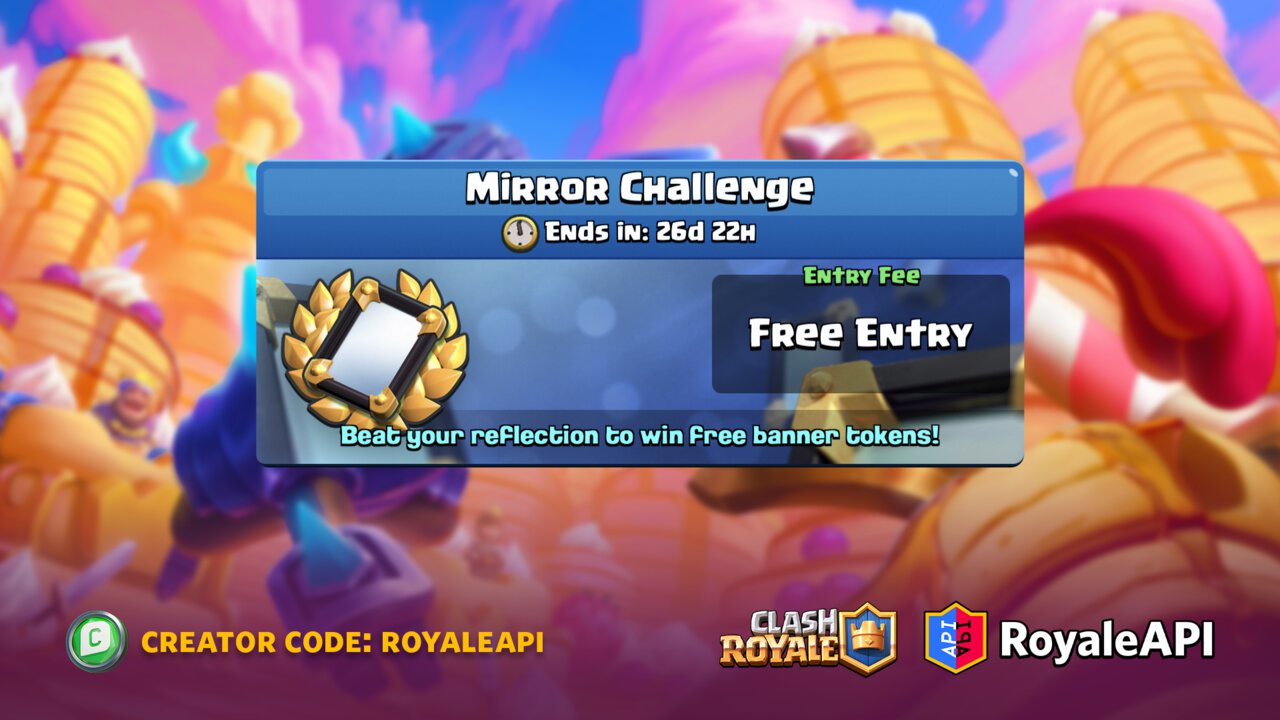 July 23-27 - Triple Draft Tournament
The second GT of the season is Triple Draft — the game mode where you can't look up meta decks and must pick cards based on what the RNGod dealt you. You will be given sets of cards to pick from.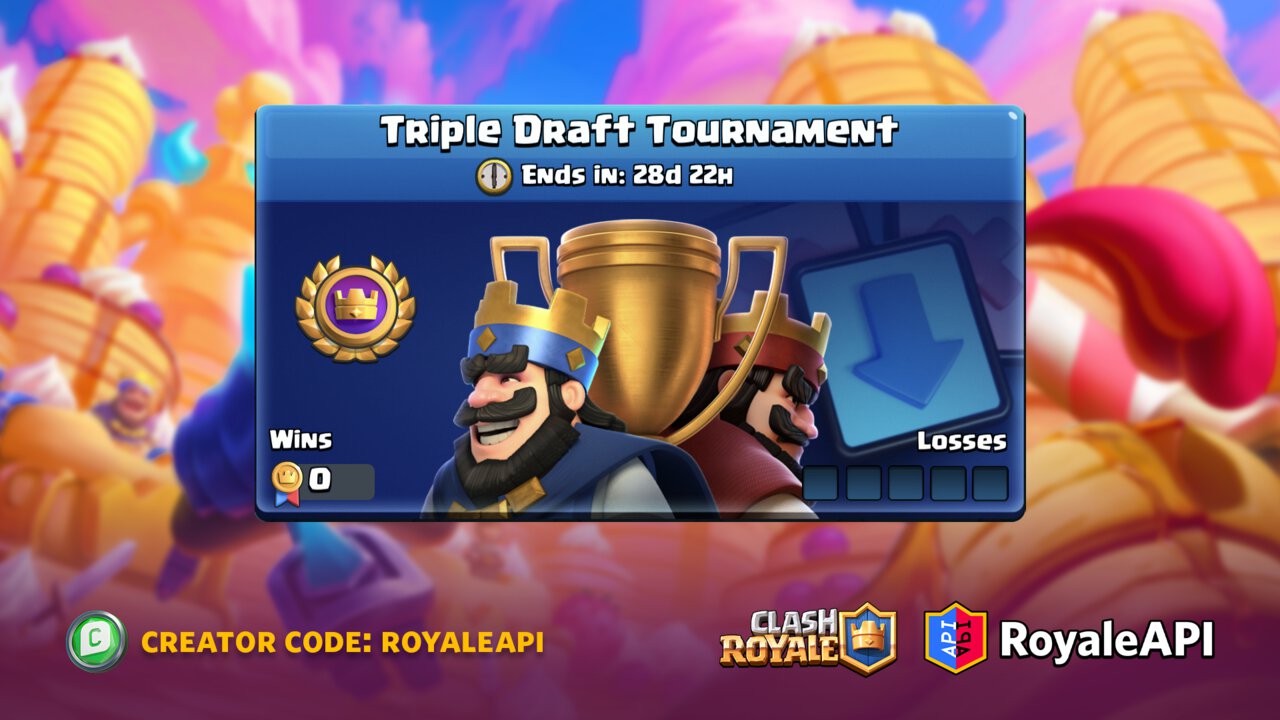 We have made an illustration to show you how cards are distributed: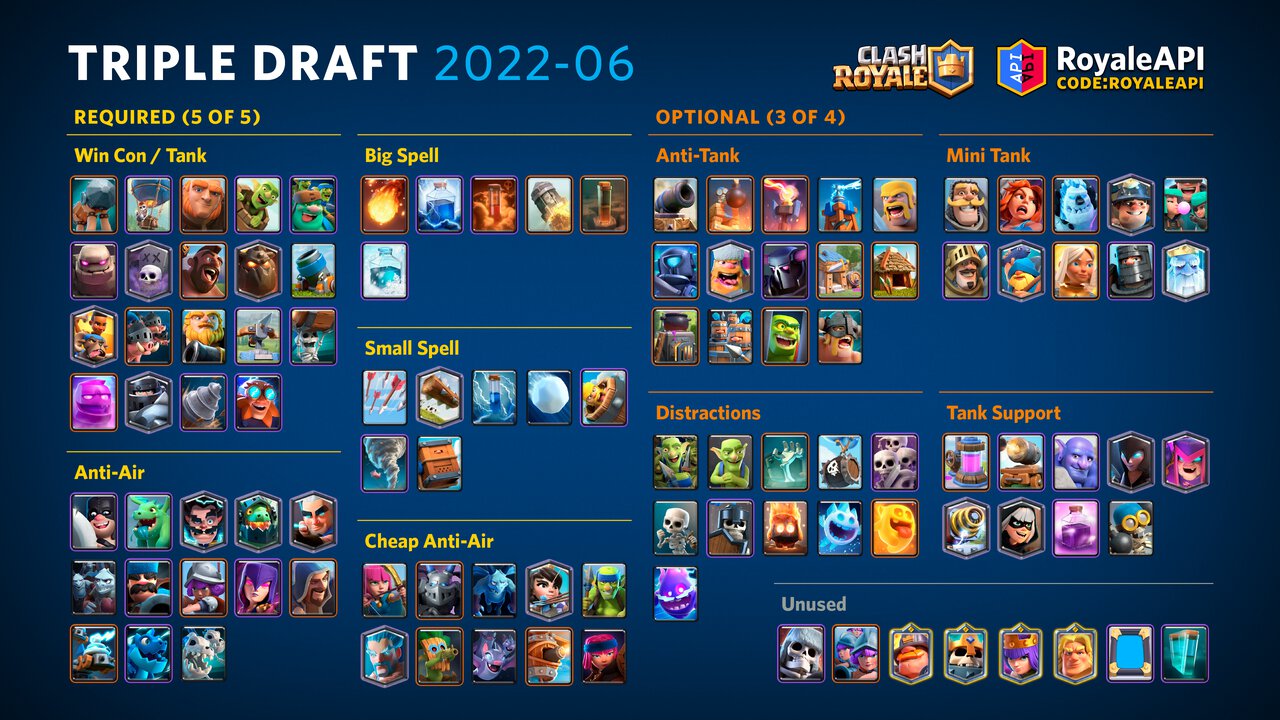 You will each pick a card from the required 5, followed by 3 out of 4 optional sets. Some cards are not available (Unused).
July 26-31 - Ramp Up Challenge
If you have yet to unlock your Ramp Up badge, this is the challenge for you. No loses for this… you'd be able to collect all the free rewards!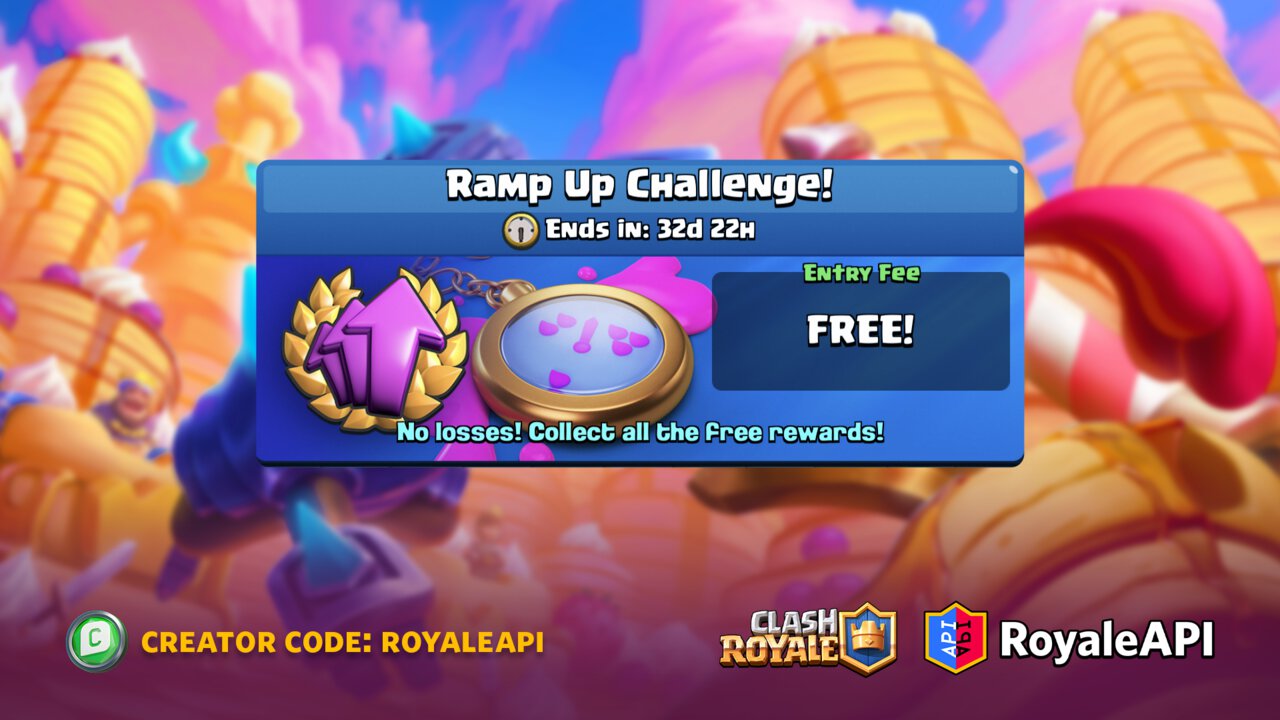 Party Modes
| | |
| --- | --- |
| | Firecrackers Fireworks Show |
| | 2v2 Double Elixir |
| | Mirror |
| | Classic Draft |
Use our code RoyaleAPI to keep our site running 🥰
Extra
Here's an alternative promo image I've made that includes the emotes. I've decided to make some tweaks to the main marketing image so as not to give too many things away before someone watches the video / reads the article. But when the article is older than 2 months, I plan to replace with this image since this gives a far better overview of what's inside the season.

Discuss
update
season