Watch the TV Royale episode or skip to the notes. New arena: Spooky Town Reach Spooky Town at 3600 Trophies Legendary Arena moved to [...]
update
Watch the TV Royale episode or skip to the notes.
New arena: Spooky Town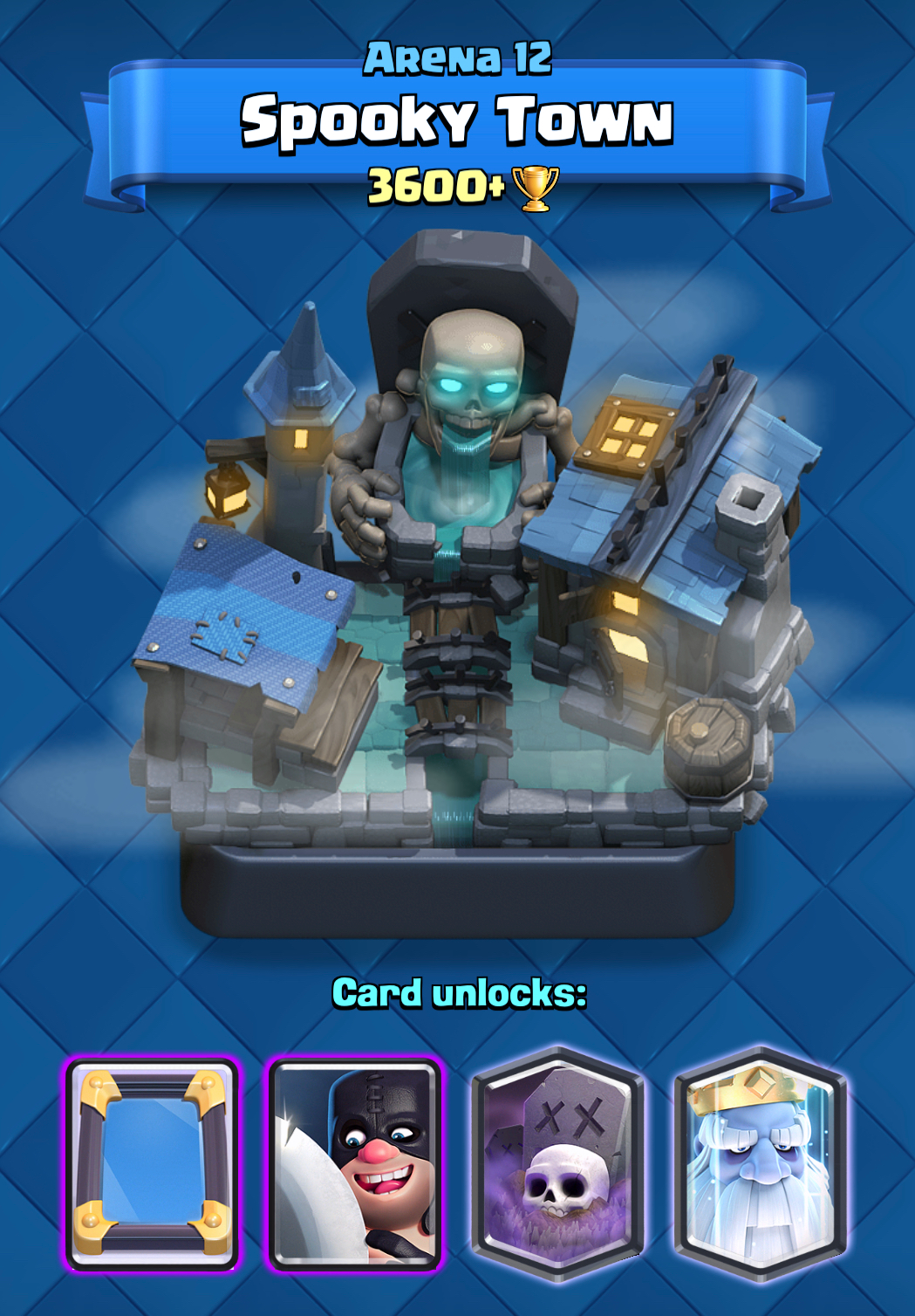 Reach Spooky Town at 3600 Trophies
Legendary Arena moved to 4000 Trophies
All chests obtained at 4000 Trophies and above now contain more cards and Gold!
New card: Wall Breakers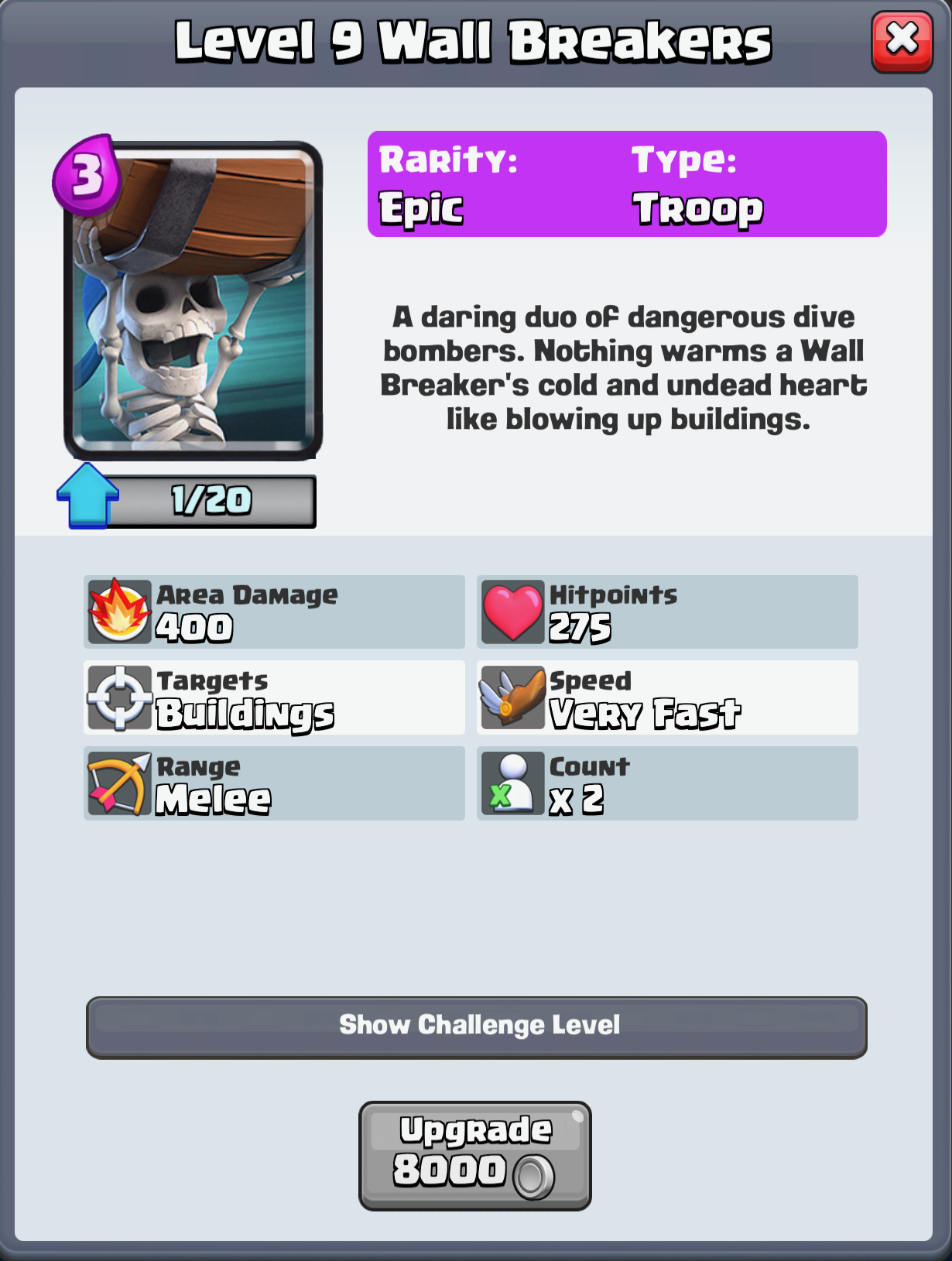 Wall Breakers are a daring duo of dangerous dive bombers! Coming this February.
See how they work in the game play video by Coltonw83 below:
New game mode: Year of the Hog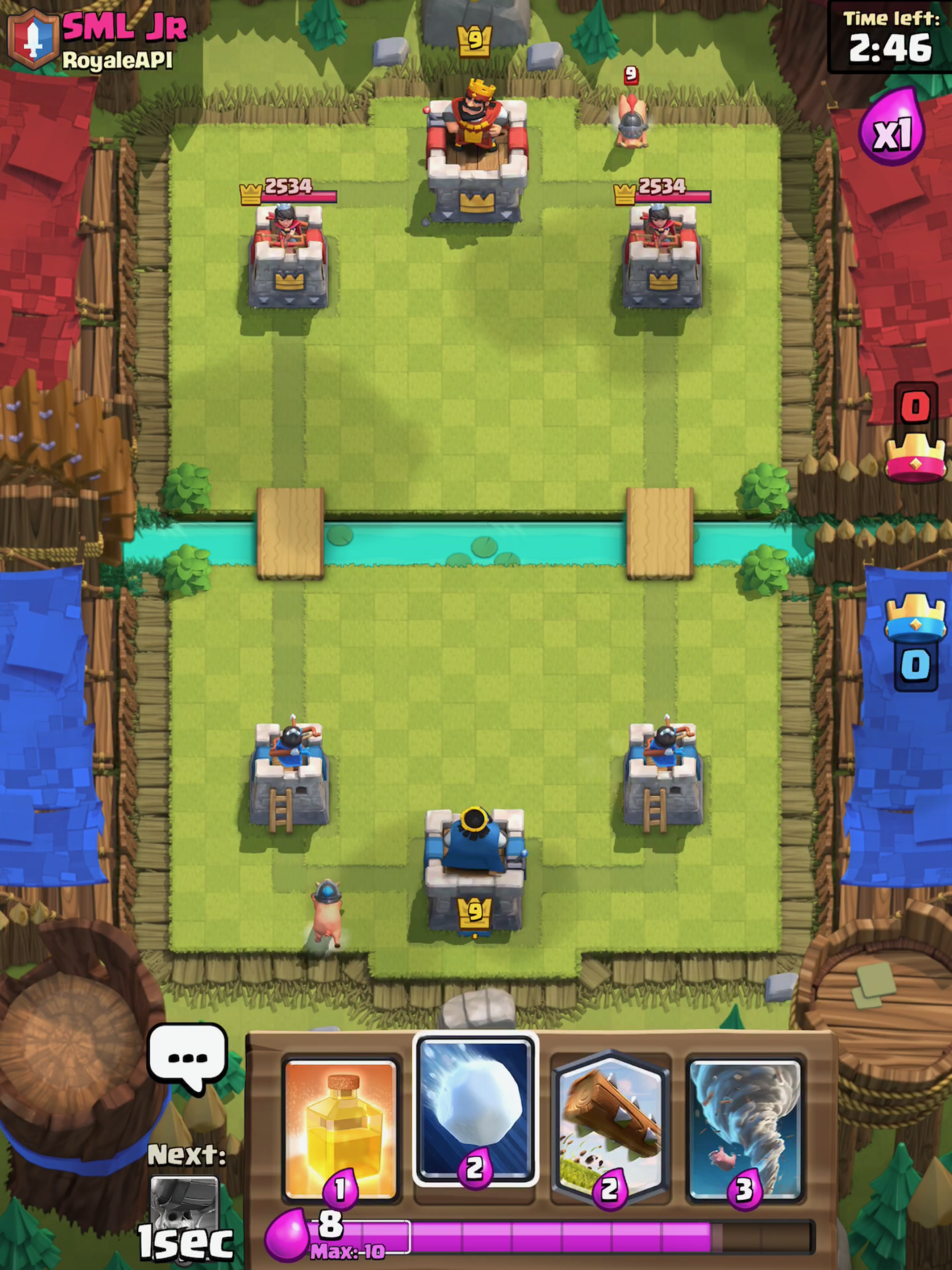 Royal Hogs keep spawning for both you and your opponent!
As game goes on, your elixir ramps up, as does the amount of Royal Hogs that spawn.
New game mode: Mini Collection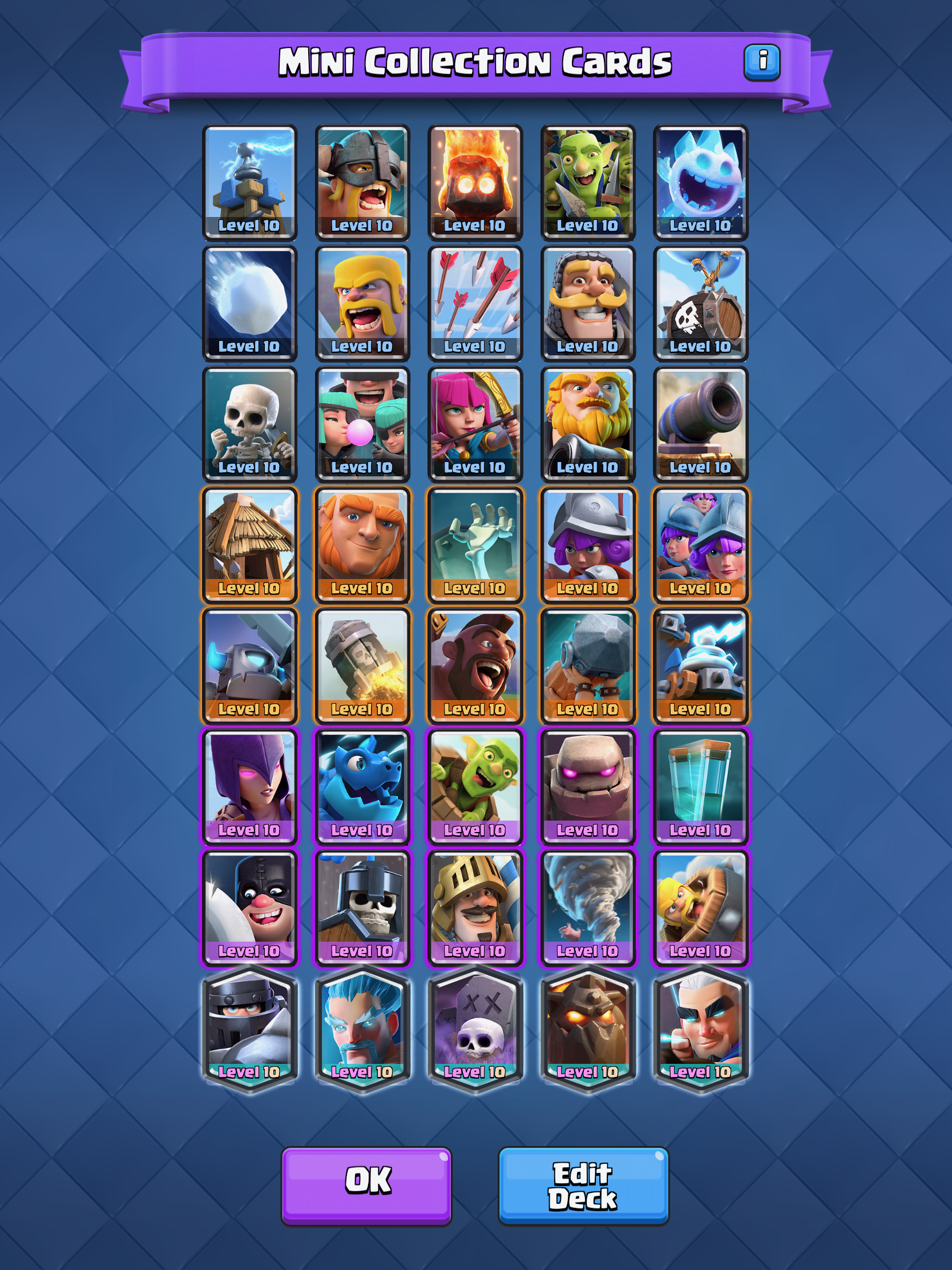 Deck building challenge
Create a deck from a freshly generated collection of 40 cards!
Each player's collection is different and will be made up of 15 Commons, 10 Rares, 10 Epics and 5 Legendaries.
There are some checks to ensure you get spells and win conditions and not too many of the same type, but other than that it's unique to each player.
In challenges, all cards will be unlocked and at Level 9
In global tournaments, it will use your collection levels.
Improvements: Trade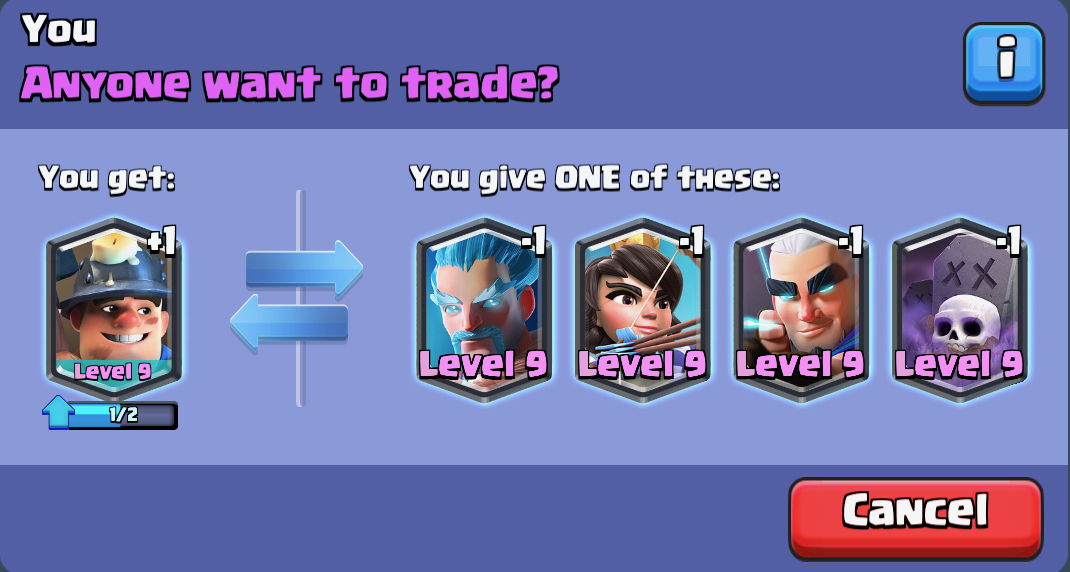 Select up to 4 cards to give away when you initiate a trade.
Improvements: Private Tournaments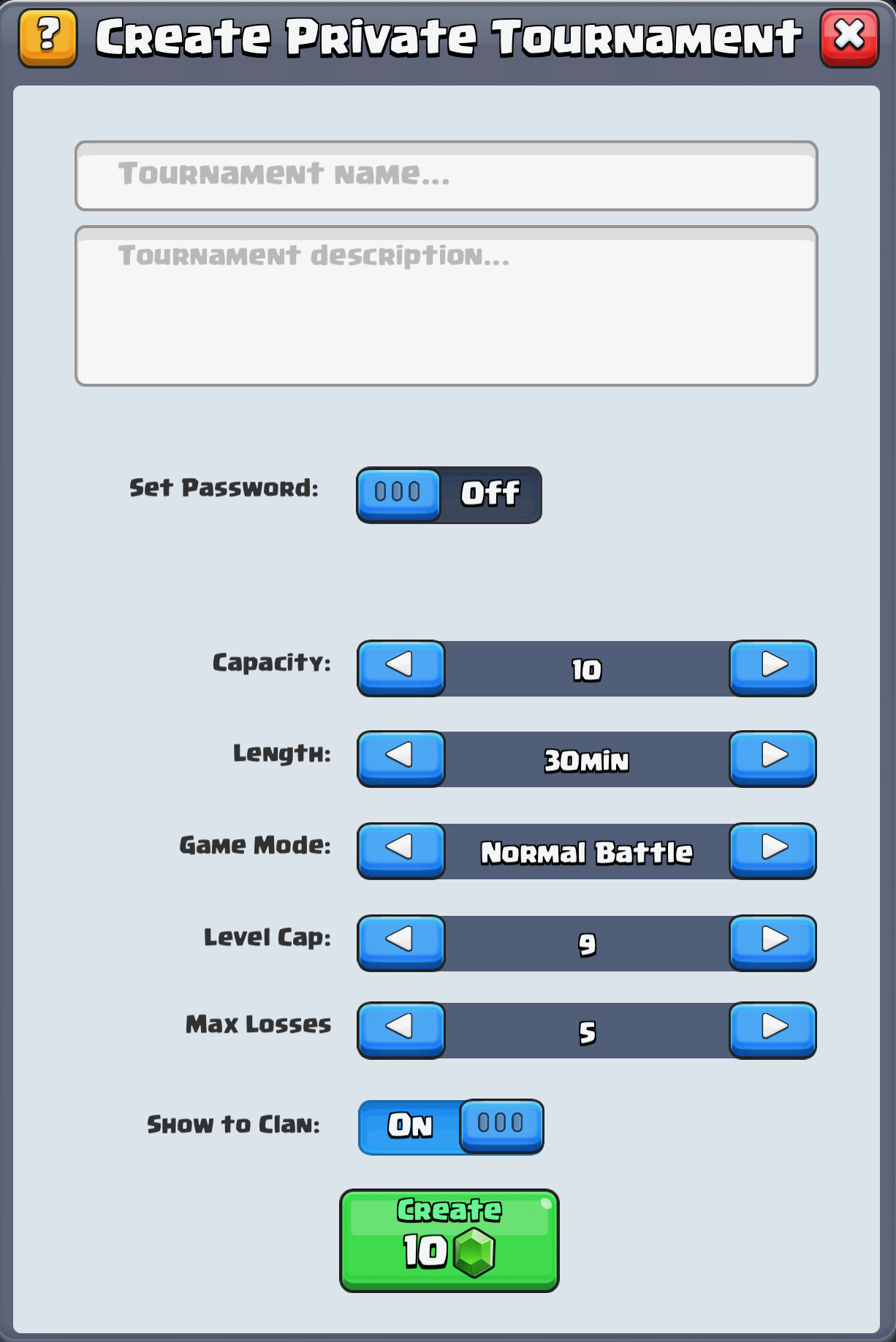 Added the option to set "max losses" in Private Tournaments
Private Tournaments are now automatically shared to your Clan Chat
Balance
Also, with the addition of Spooky Town we've reshuffled several card unlocks throughout the Arenas — so have a look to see if you now have access to new cards! (Note: any cards you've already unlocked will still appear in your chests)
Discuss
update