We take a look at the performance of each Classic Deck against each other, now that we have a week of data to analyze. High-res [...]
classic decks
We take a look at the performance of each Classic Deck against each other, now that we have a week of data to analyze.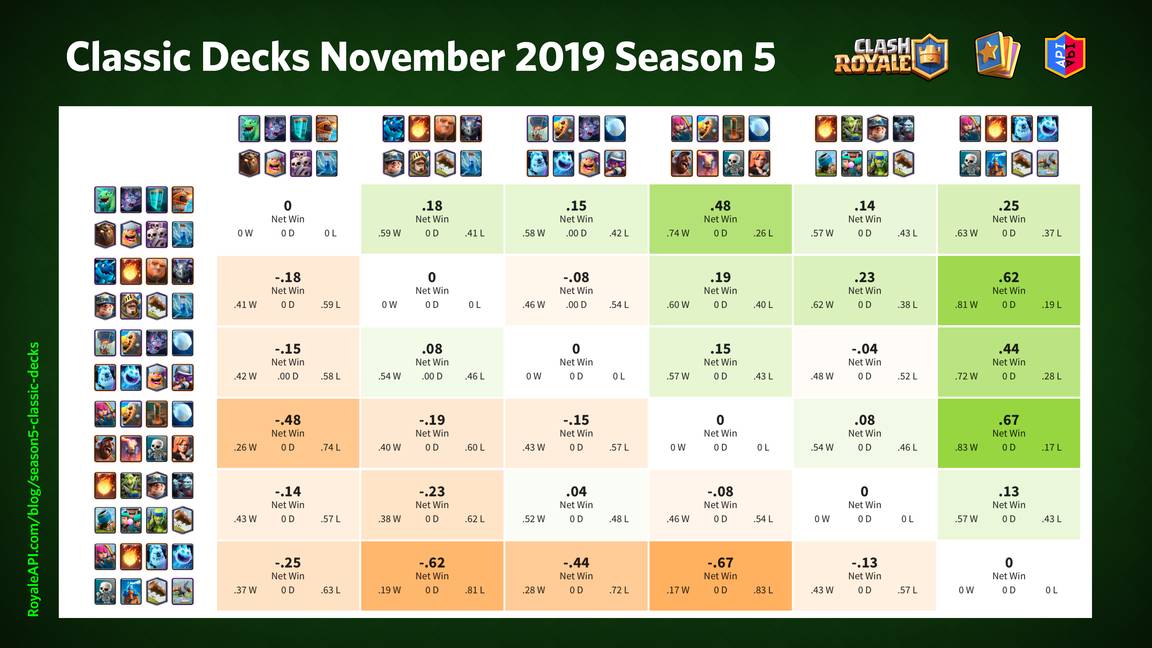 Net WinRate (NWR) charts are great to see clear matchup advantages of some decks over other. The NWR range goes from negative (disadvantageous matchup, in orange) to positive (adventageous, in green).
Ideally, for all decks to be balanced, you'd see very low NWRs for all matchups, or a balance of adventageous/disadvantageous matchups: 2-3 good and 2-3 bad for each deck.
In Season 5 we have a few Classic Decks which don't provide very fair matchups:
X-Bow 2.9 is the worst choice, as it has no good matchups against the other 5 decks.
Giant Prince, Snow Balloons and Hog-Quake are all fairly balanced, with good and bad matchups but very few critical matchups, so the players will be able to prove their superiority by using their skill.
Lava Clones is the best of the bunch. It has an advantage against all the other decks, although it only hard counters Hog-Quake. So don't be careless!
Do you have any tips to put a fight against the hard matchups? Let us know in comments on Reddit
Here are all the decks again, in case you've missed it: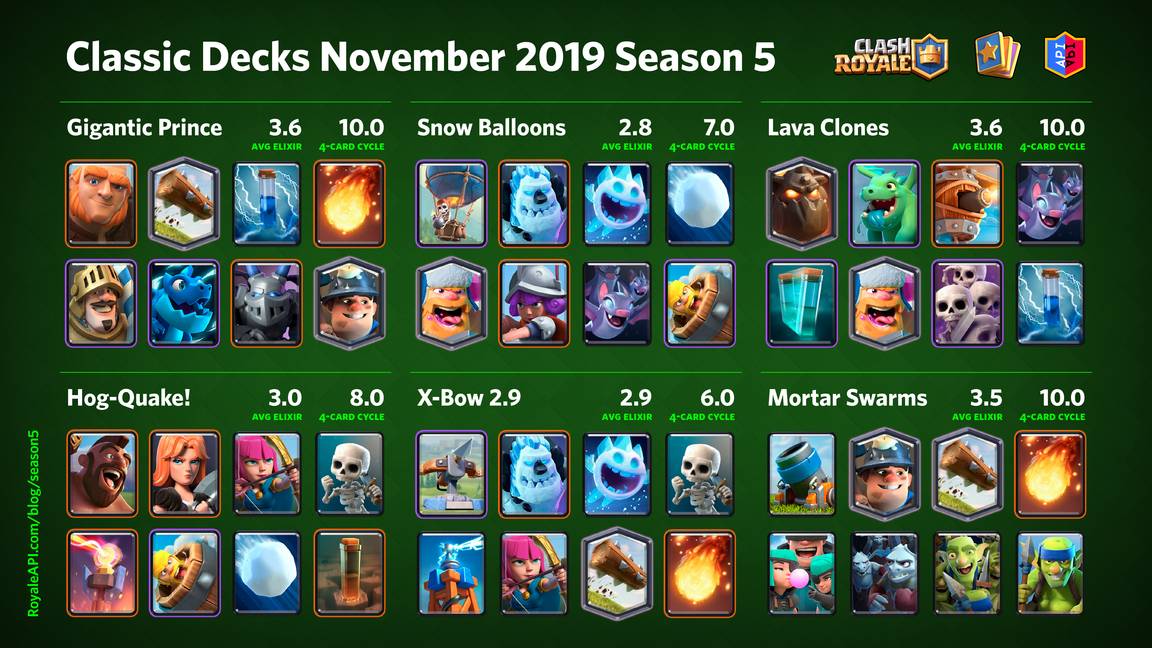 Discuss
classic decks