Season 2 Shipwrecked! A new season brings a new theme for Clash Royale. As with Season 1, Pass Royale comes with many special perks [...]
update
classic decks
Season 2 Shipwrecked!
A new season brings a new theme for Clash Royale. As with Season 1, Pass Royale comes with many special perks complete with cosmetics in the Shipwreck theme that you can keep forever.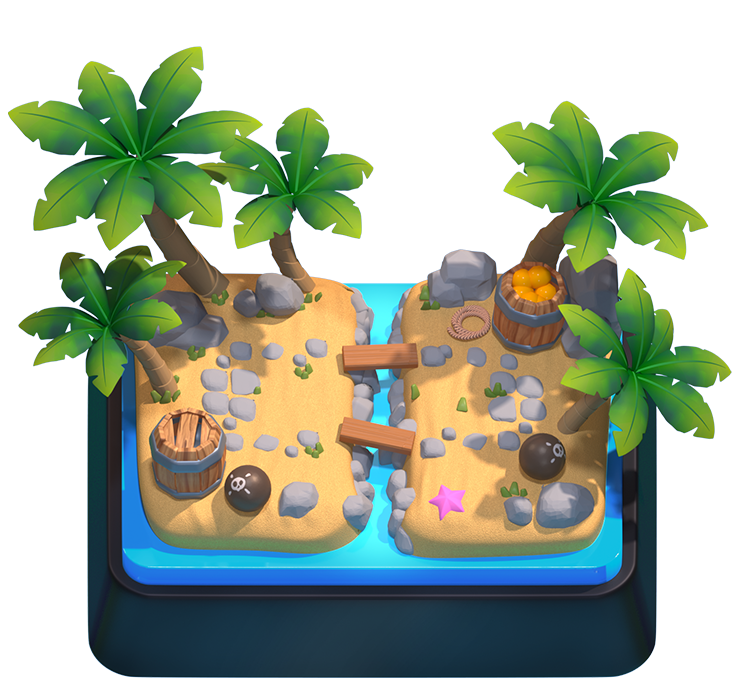 a unique Tower Skin & Emote
automatic chest unlocking
unlimited Special Challenge entries
earn Crowns to unlock Pass Royale reward tiers and Crown Chests
cost US$4.99 for the season
Balance Changes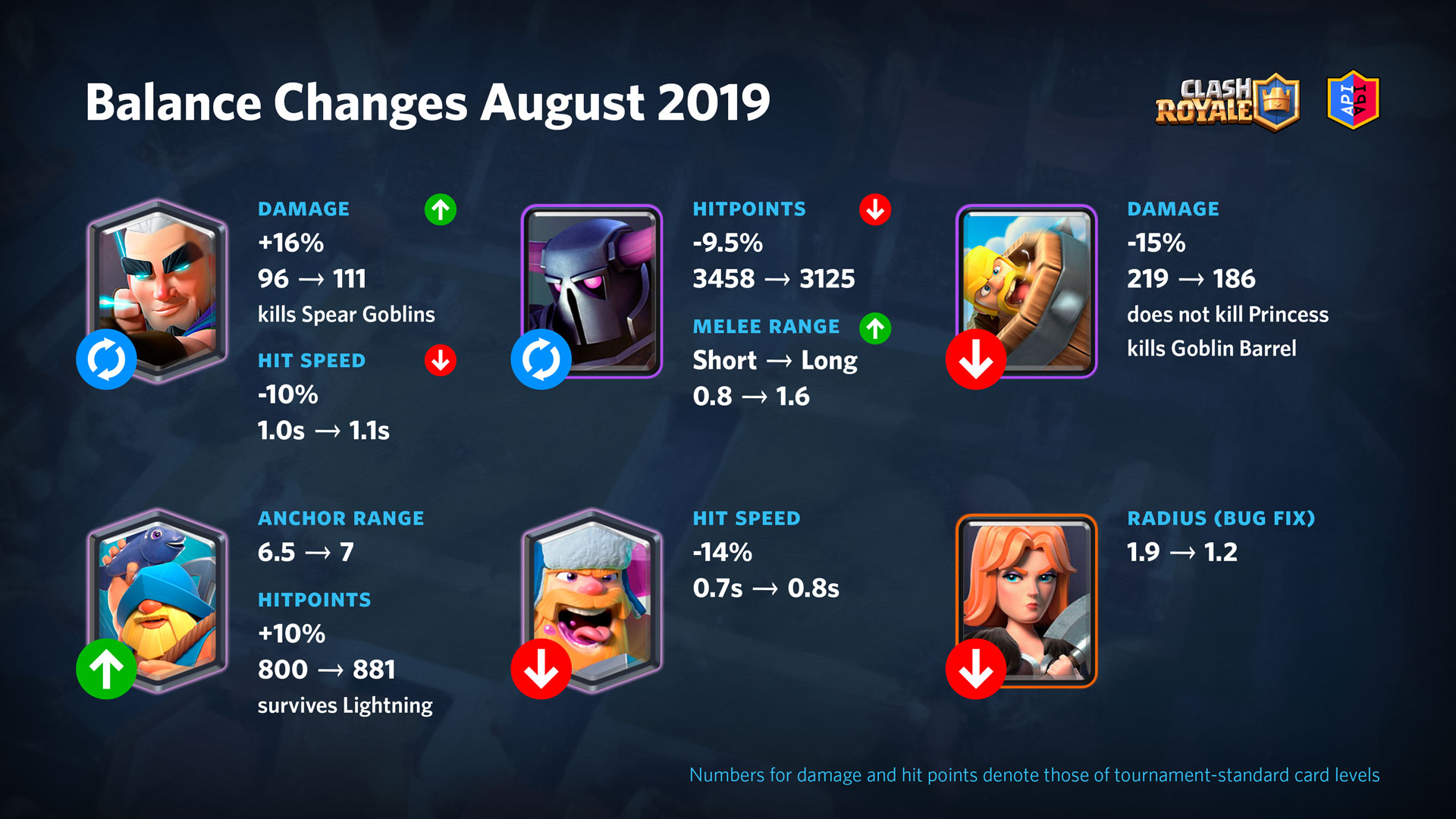 These balances will go live at the beginning of the August season:
Fisherman:

Anchor Range:
Hitpoints:

+10% (800 → 881)
survives Lightning

Magic Archer:

Damage:

+16% (96 → 111)
kills Spear Goblins

Hit Speed:

Pekka:
Lumberjack:
Barbarian Barrel:

Damage:

-15% (219 → 186)
does not kill Princess
kills Goblin Barrel

Valkyrie:
Numbers for damage and hit points denote those of tournament-standard card levels
Classic Decks
These six new decks will replace the current set used for Clan Wars.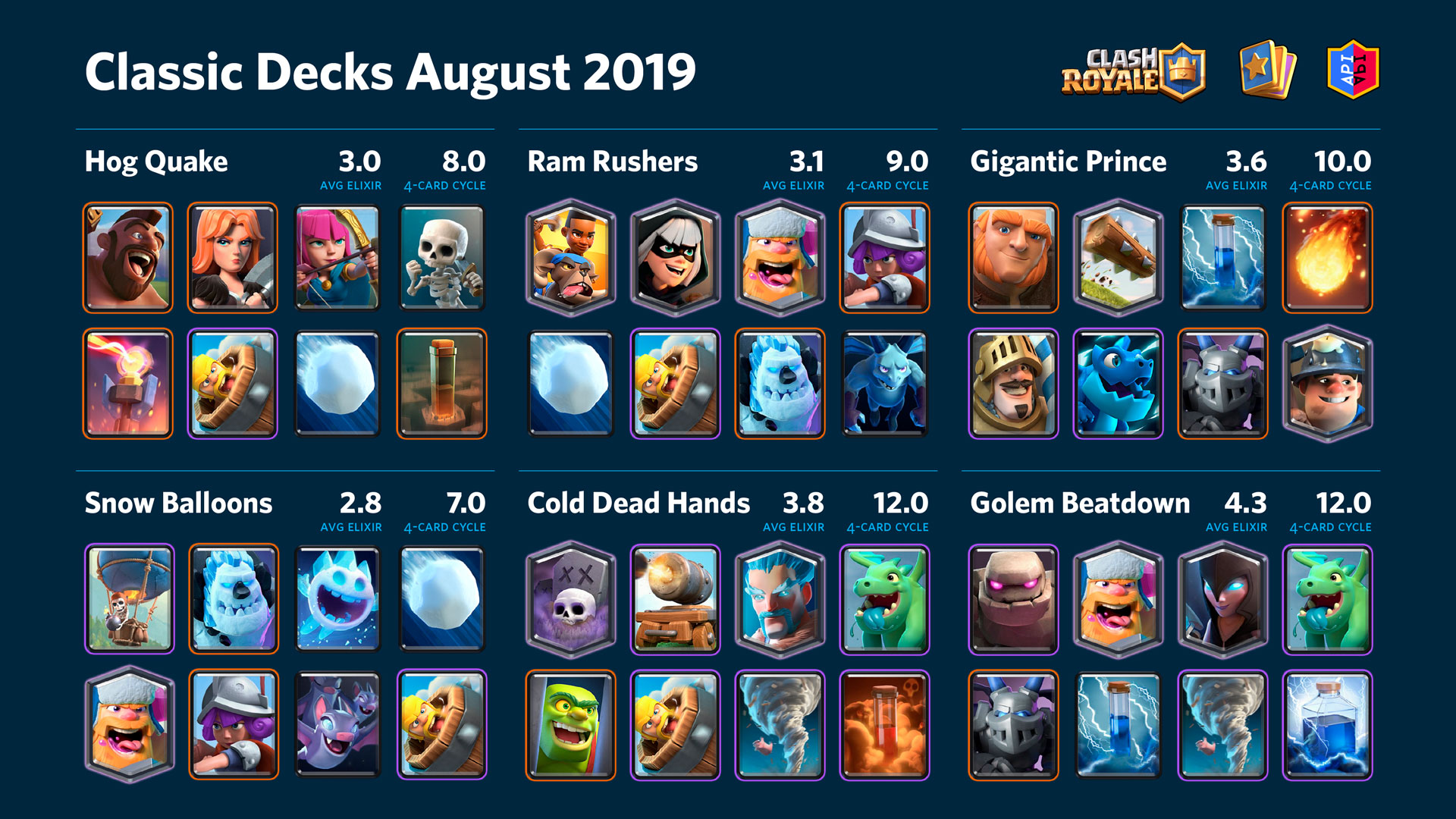 Hog Quake
Hog Rider, Valkyrie, Archers, Skeletons, Inferno Tower, Barbarian Barrel, Giant Snowball, Earthquake
Ram Rushers
Ram Rider, Bandit, Lumberjack, Musketeer, Giant Snowball, Barbarian Barrel, Ice Golem, Minions
Gigantic Prince
Giant, The Log, Zap, Fireball, Prince, Electro Dragon, Mega Minion, Miner
Snow Balloons
Balloon, Ice Golem, Ice Spirit, Giant Snowball, Lumberjack, Musketeer, Bats, Barbarian Barrel
Cold Dead Hands
Graveyard, Cannon Cart, Ice Wizard, Baby Dragon, Goblin Cage, Barbarian Barrel, Tornado, Poison
Golem Beatdown
Golem, Lumberjack, Night Witch, Baby Dragon, Mega Minion, Zap, Tornado, Lightning
TV Royale
Discuss
update
classic decks