April 5, 2018 · 1 min read
We are very excited to introduce our newest features. With the news regarding CRL (Clash Royale League) all over social media, we've [...]
esports
crl
site
new feature
We are very excited to introduce our newest features.
With the news regarding CRL (Clash Royale League) all over social media, we've been working very hard to provide this new feature: The CRL Portal.
Clash Royale League Portal
It is complete with the complete roster of teams, analysis and all matches played as well as the videos for those matches.
Save decks, follow players and clans
Another feature we want to bring to your attention is the ability to Login using your Discord credentials and follow your favourite Players, Clans and Decks.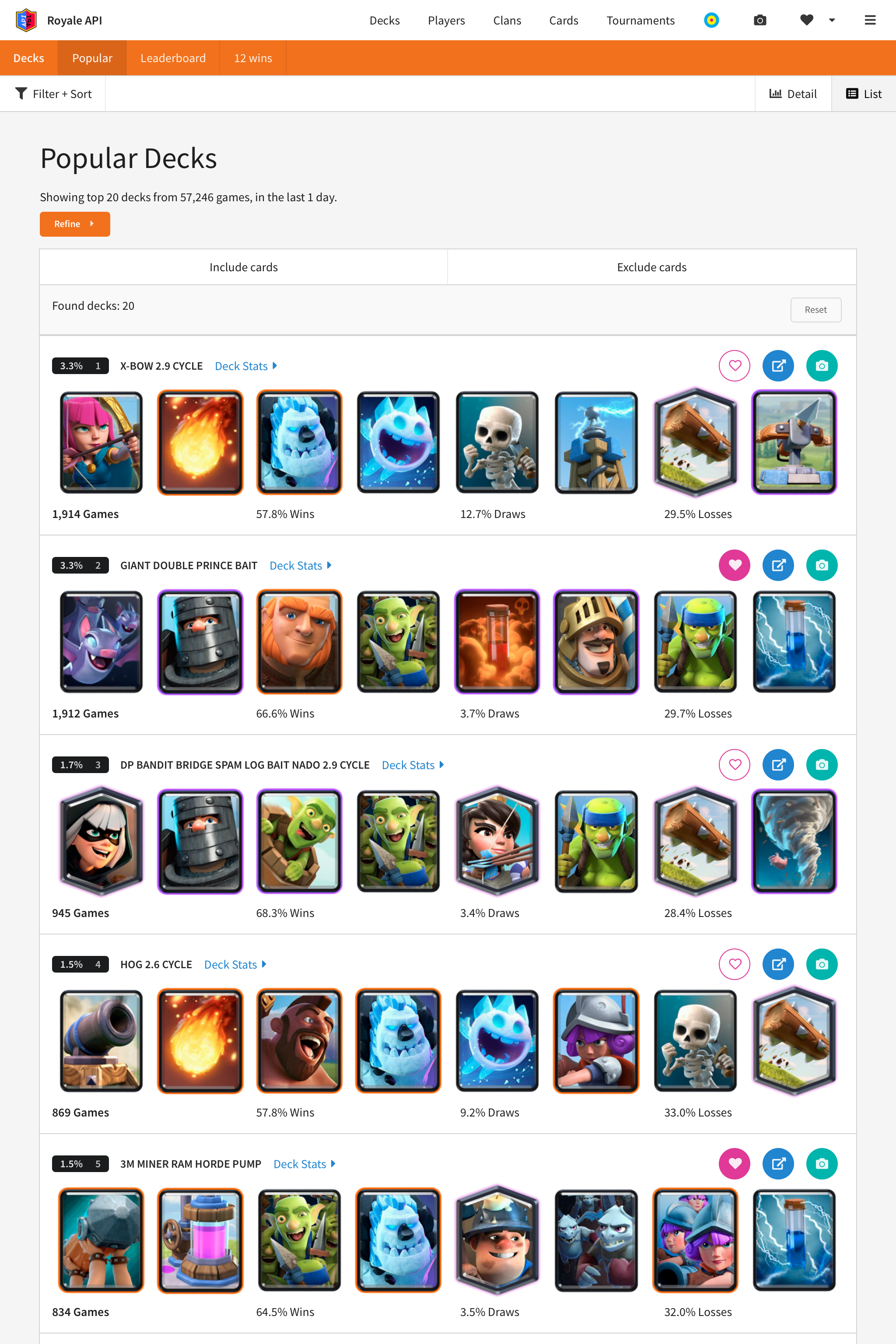 Once you are signed in, click any Heart icon that you see to follow the Player, Clan and/or Deck!
Let us know via Twitter @RoyaleAPI what you think of the new features!
Discuss
esports
crl
site
new feature