November 3, 2022 · 7 min read
Keep calm and battle in serenity in Clash Royale's November season.
update
season
balance

Come inside the Silent Sanctuary in November with Clash Royale. The battles will still be fierce, but at least you'll be able to feel the zen inside the sanctuary.
There are no balance changes this season, but an Emergency Balance Change for Phoenix and Monk was applied on Wednesday, November 2, and we have briefly summarized them in this post towards the end.
Season 41 begins on Monday, November 7th, 2022.
Table of Contents
Video Preview
Our video serves as a great introduction to everything you'll see in the upcoming season. Check it out first before reading!
Arena
Battles in November will take place in a Silent Sanctuary. If you have already reached 6500 trophies after the 2022 Q3 Update, then you would've seen this before, since this is the same arena for Arena 18 (6500 trophies), where the Monk is unlocked. For the November season, it will be used as the arena for Path of Legends — the game's new ranked mode.


Tower Skins
Two tower skins are available this season — both designed to pair harmoniously with the Silent Sanctuary arena. One is themed around the Monk, and another is themed around Ram Rider.
Monk's Mantlet Tower Skin (Pass Royale)
Like the Silent Sanctuary arena, this tower skin has an Eastern theme, and the towers are designed with the aesthetics of Chinese traditional architecture.
The King tower has a golden roof. In ancient China, only buildings intended for emperors were allowed to have golden roofs. Gold / yellow is an auspicious (good) color. Green roofs symbolize bamboo shafts, which in turn represent youth and longevity.


| | |
| --- | --- |
| | Monk's Mantlet tower skin set. Pass Royale at Tier 10. |
| | Monk's Mantlet King Tower. |
| | Monk's Mantlet Princess Tower. |
Ram-part Tower Skin (Shop)
In fortification architecture, a rampart is a length of bank or wall forming part of the defensive boundary of a castle, hillfort, settlement or other fortified site.
With a fun wordplay, the ram from Ram Rider has been molded into a fortification to form the towers in this tower skin.


| | |
| --- | --- |
| | Ram-part tower skin set. Shop. |
| | Ram-part King Tower. |
| | Ram-part Princess Tower. |
Emotes
There will be five new emotes this season. In this post, we have also included two additional emotes that were released with the 2022 Q3 update, but that we haven't posted previously.
Phoenix: Eggcrown
This emote was one of the two previously released emotes. It's won from the Phoenix Launch Party in the previous season. An egg hatches into a Phoenix, and she uses the eggshell as her crown.




King: Emperor
This king emote was also released from the 2022 Q3 update. You can unlock this emote when you reach the Ultimate Champion League (League 10) on the Path of Legends (ranked mode).
As if living in ancient Greece, the King is draped in a white undergarment with a red cloak. He wears green laurel wreath fitting for an emperor, and gestures a V (for victory) sign with his left hand.


Ram: Scream
The Ram is now joining the very popular series of scream emotes in Clash Royale. Unlock this emote from a Shop Offer.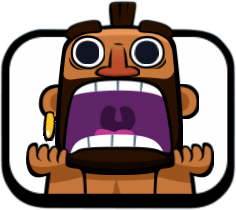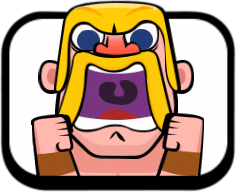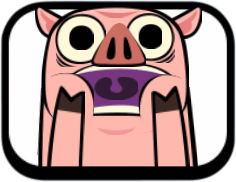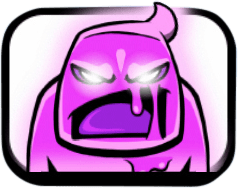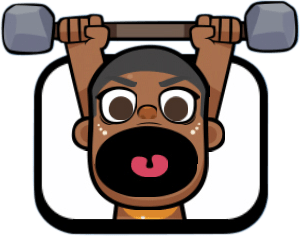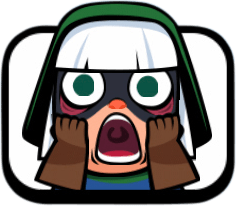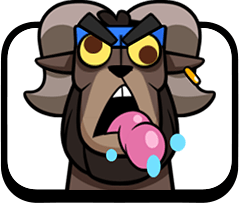 Monk: Arrow
An arrow flies towards the Monk. The Monk catches the arrow with his fingers, and flicks that arrow away. Unlock this emote from this season's Pass Royale.




Monk: Defense
The monk closes his hands together and is on high alert for the environment. Arrows starts to fly towards him. With faster-than-light movement, he deflects all of the arrows away — just like what happens in the game.
This is my favorite emote of the season!
Unlock this emote on the Path of Legends when you reach Master 2 (League 5).
Update 2022-11-04: This emote has been moved and will become a challenge reward for the Mega Draft challenge from November 22-28.













Monk: Ready
The Monk clenches his fists and gestures to his opponent come towards him. This Pose is widely used in kung-fu movies when the hero is full of confidence and waiting to take on any opponents.
Unlock this emote at the Monk Launch Party Challenge.






Phoenix: Bowling
A king tower is far away. A red hot egg starts to row towards it, and eventually cracks upon hitting the tower. A phoenix is born from within the smoke and ashes.
Unlock this emote from a Shop Offer.








Free Magic Item

| | |
| --- | --- |
| | A Rare Book of Cards at Tier 35 on the free track of Pass Royale. |
Boosted Cards
Four cards will be boosted in November — one in each week of the season. Use our site to find the best decks that utilize these cards.
Skeleton King: November 7-13

Golden Knight: November 14-20

Archer Queen: November 21-27

Mighty Miner: November 28 - December 4

Banner Items
Twenty-Two (22) brand new banner items will be available this season. Sixteen (16) will come in your Banner Box, with an additional six (6) available for purchase at the shop.
High Chance
Ram Rider

Lotus Monk

Rare
Pekka Butterly

Firecracker

Dragon Spa Rascals

Extremely Rare
Monk Zen

Monk Snow

Monk Kick

Shop (IAP: In-App Purchases)
Reborn Phoenix

Chilling Phoenix

Chibi Phoenix
Chibi, also known as super deformation, or S.D. is a style of caricature originating in Japan, and common in anime and manga where characters are drawn in an exaggerated way, typically small and chubby with stubby limbs, oversized heads, and minimal detail. (via Wikipedia)

Challenges and Global Tournaments
November 2-11: Champions Celebration Draft
This is technically from the previous season
November 12-22: Monk Launch Party Challenge
A new champion has arrived! Build a deck with Monk, and use his ability to deflect enemy projectiles and spells.
Part 1: Casual play. Collect 6 wins for all rewards.
Part 2: Casual player. Collect 10 wins for all rewards — in including the Monk: Ready emote at the end!


November 12-17: Royal Tournament
Global tournament in Normal mode.
November 22-28: Mega Draft Challenge (new!)
Update 2022-11-19: This event has been changed to a Triple Draft Challenge. This event has been delayed til December.
Take turns with your opponent drafting from an open selection of cards, then battle it out!
This is a new game mode. When the game starts, the game gives a random selection of 36 cards. Players must take turn picking cards to create their own deck.
Both players can see the card pool, and each card can only be picked once.
There is a deep level of strategies at play here — do you pick the cards you want, or do you take away cards that your opponent would want?
Pick Order

The pick order is not just a simple back and forth, but goes something like this: after the first player picked, the second player will pick two cards, continued by the first player picking another two cards, until the end.
Let's say the blue player is 🔵 and the red player is 🔴, the order is something like this:
🔵🔴🔴🔵🔵🔴🔴🔵🔵🔴🔴🔵🔵🔴🔵🔴
So basically every player picks two cards every turn, with the first player picking one card in the beginning and one card at the very end.
Tip
Since every deck can only contain a single Champion, if your opponent has already picked a Champion, there's no need to pick that Champion until the very end.
Rules + Rewards
Casual play!

November 26-30: Triple Elixir Tournament
The second global tournament of the season is in Triple Elixir mode — a great way to get more crowns if you've been lazy collecting your tiers on the Pass Royale.
November 29 - December 4: Flight of the Phoenixes
Phoenix will enter the arena from both sides — remember to keep an eye on the eggs!
In other words, Phoenix spawn mode. Casual play. Collect 8 wins for all rewards.

Party Modes
Mirror Battle
2v2 Double Elixir
Rage
Heist
Loading Screen
Here's the loading screen for next season. The Monk is seen surrounded by an army of Goblins, but he has no fear. He knows that he can deflects all the attacks with his will and skills. What a great way to introduce the new champion!

Balance Changes

Phoenix (Nerf)
Increasing the egg's lifetime from 4.0 sec to 4.3 sec means that if the egg is on the opponent's side and it doesn't get defended, then the egg will always die from Princess Tower arrows without spawning a new Phoenix.
| | Before | After |
| --- | --- | --- |
| Damage -10% | 200 | 180 |
| Damage Level 11 | 242 | 217 |
| Damage Level 14 | 320 | 288 |
| Egg Lifetime +7.5% | 4.0 sec | 4.3 sec |
Monk (Nerf)
| | Before | After |
| --- | --- | --- |
| Ability Cooldown +13% | 15 sec | 17 sec |
Discuss
update
season
balance